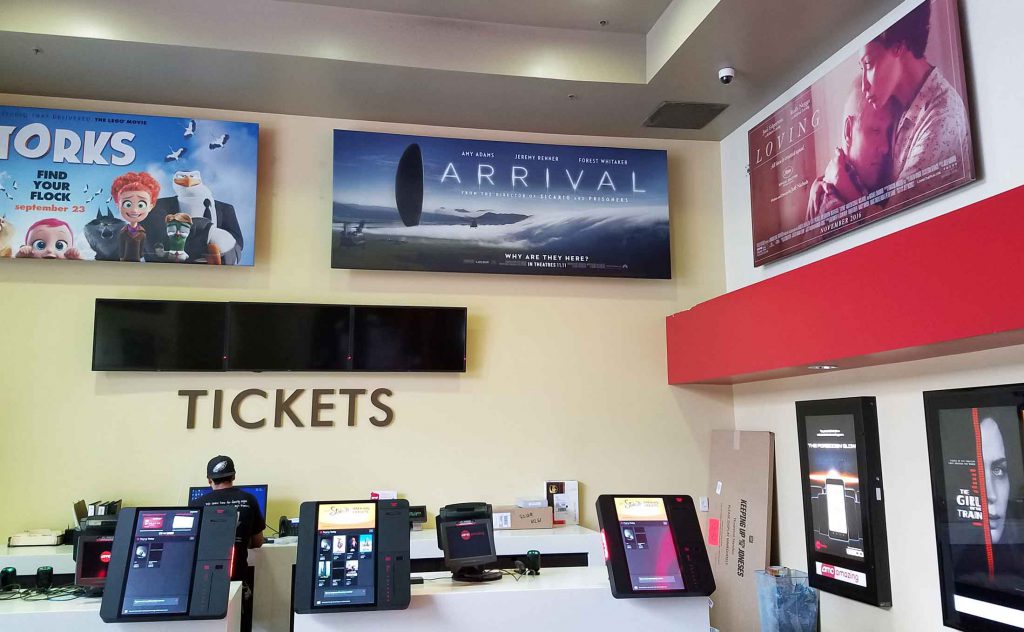 Olson Visual worked on the new film Arrival that was released November 11, 2016. Some of the T3 structures were made with a backlit material. The structures looked incredible with the light behind it.  T3 is a "connection system that allows you to create any configuration you need. You can reconfigure your booth into a fashion runway or stage for a one-night event and then back into a booth for the next day. It can allow you to turn a booth into a retail display by replacing your graphics with a veneer finish such as fabric, wood, or brushed nickel." They installed them in numerous theaters around the Los Angeles area including:  Santa Monica, Burbank, and Live LA in downtown. To check out the information regarding our T3 structures please click here.
Arrival is a sci-fi thriller based on a short story "Story of Your Life" by the writer Ted Chiang. The film is directed by French Canadian Denis Villeneuve of Sciario and stars Jeremy Renner (from The Hurt Locker), Academy Award winner Forest Whitaker, and A-list starlet Amy Adams. The movie premiered at the Venice Film Festival and was later released in the US.
12 alien spacecrafts touch the earth's atmosphere and the U.S. military are trying to figure out their intent. They hire Louise Banks, played by Amy Adams, to figure out their method of communication. Her team is also comprised of physicist Ian Donnelly (Jeremy Renner) and US Army Colonel played by Forest Whitaker.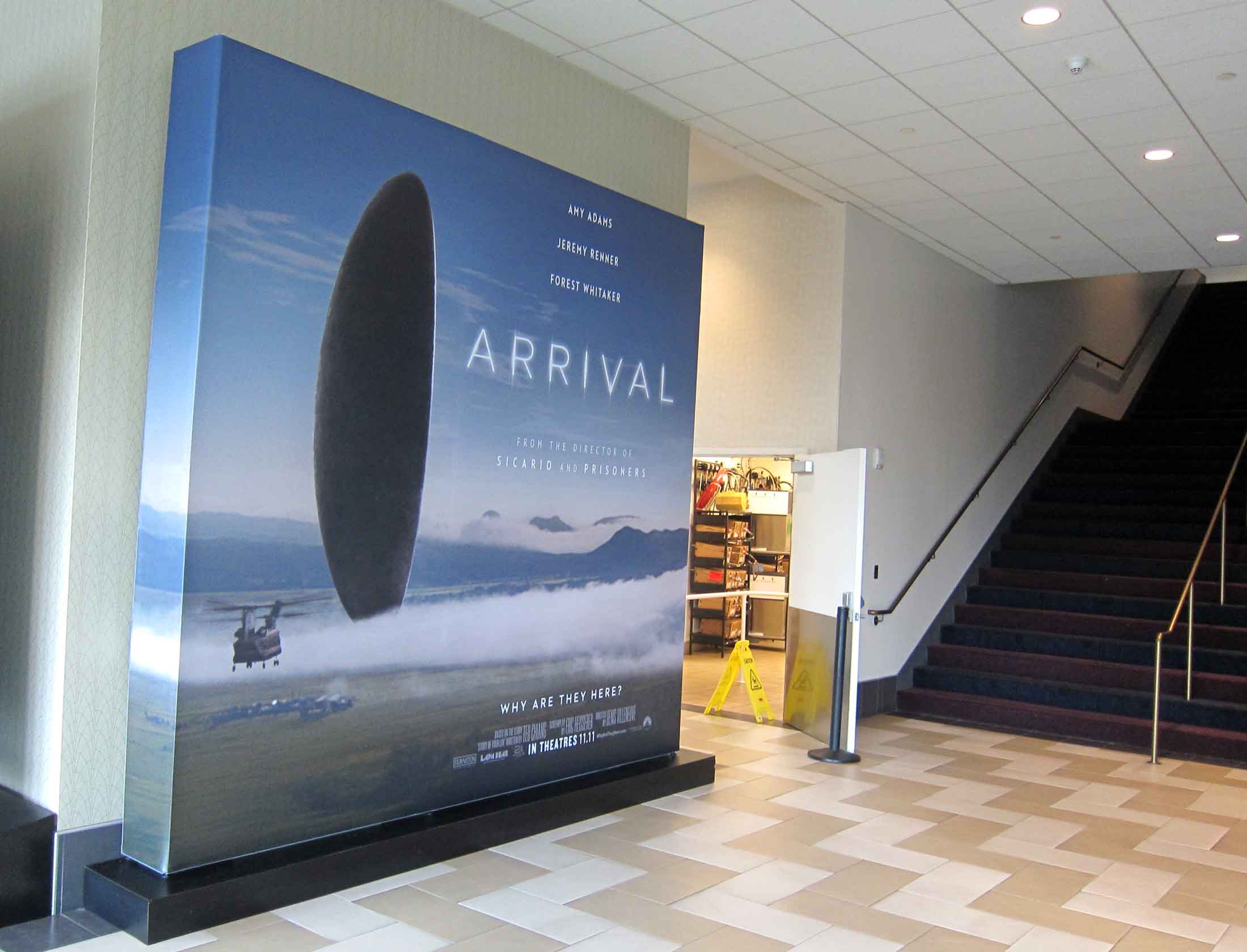 Save
Save
Save
Save