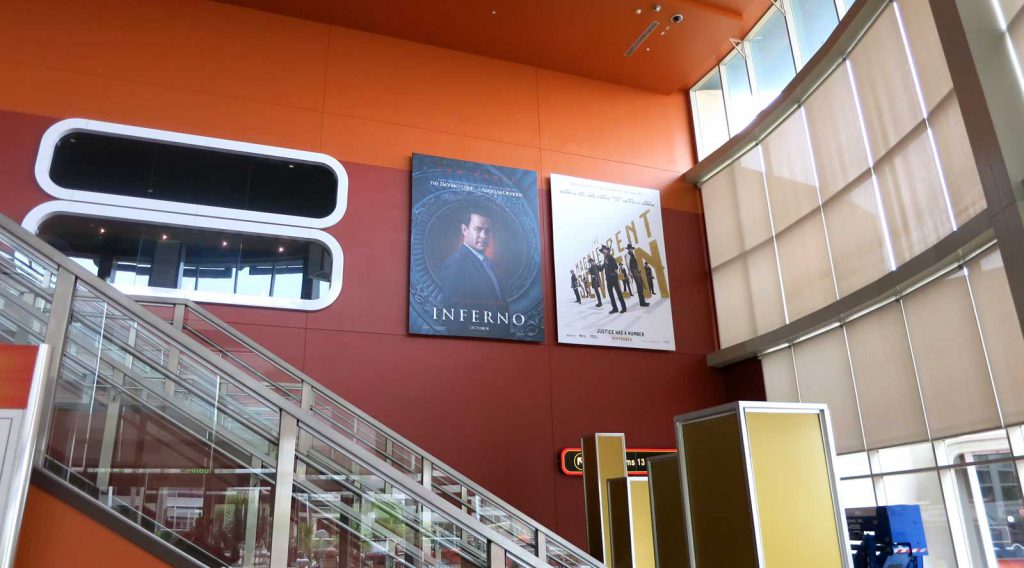 The third edition to The Da Vinci Code is Inferno, based off the famous novel by Dan Brown. Tom Hanks stars once again as the symbologist Robert Langdon. His character has only so much time to figure out how to stop a madmen (played by Ben Foster) from killing people. The madmen tries to unleash a virus upon everyone and has set a clock, making this an edge-of-your-seat-thriller! He plays alongside Sienna Brooks (Felicity Jones) and Omar Sy. It is directed by Ron Howard.
Filming commenced on April 27th of 2015 in Venice, Italy and ended in Budapest. It premiered in Florence on October 9th of 2016. This remains the only Tom Hanks sequel that is not a cartoon (Disney's Toy Story).
Olson Visual created many graphics for this film. These are only a few examples. One is a backlit T3 structure. This allows light to pass through and show multiple images on different sides, which gives the client more diversity. The other two are wall graphics. Check out these images of our teams wonderful work!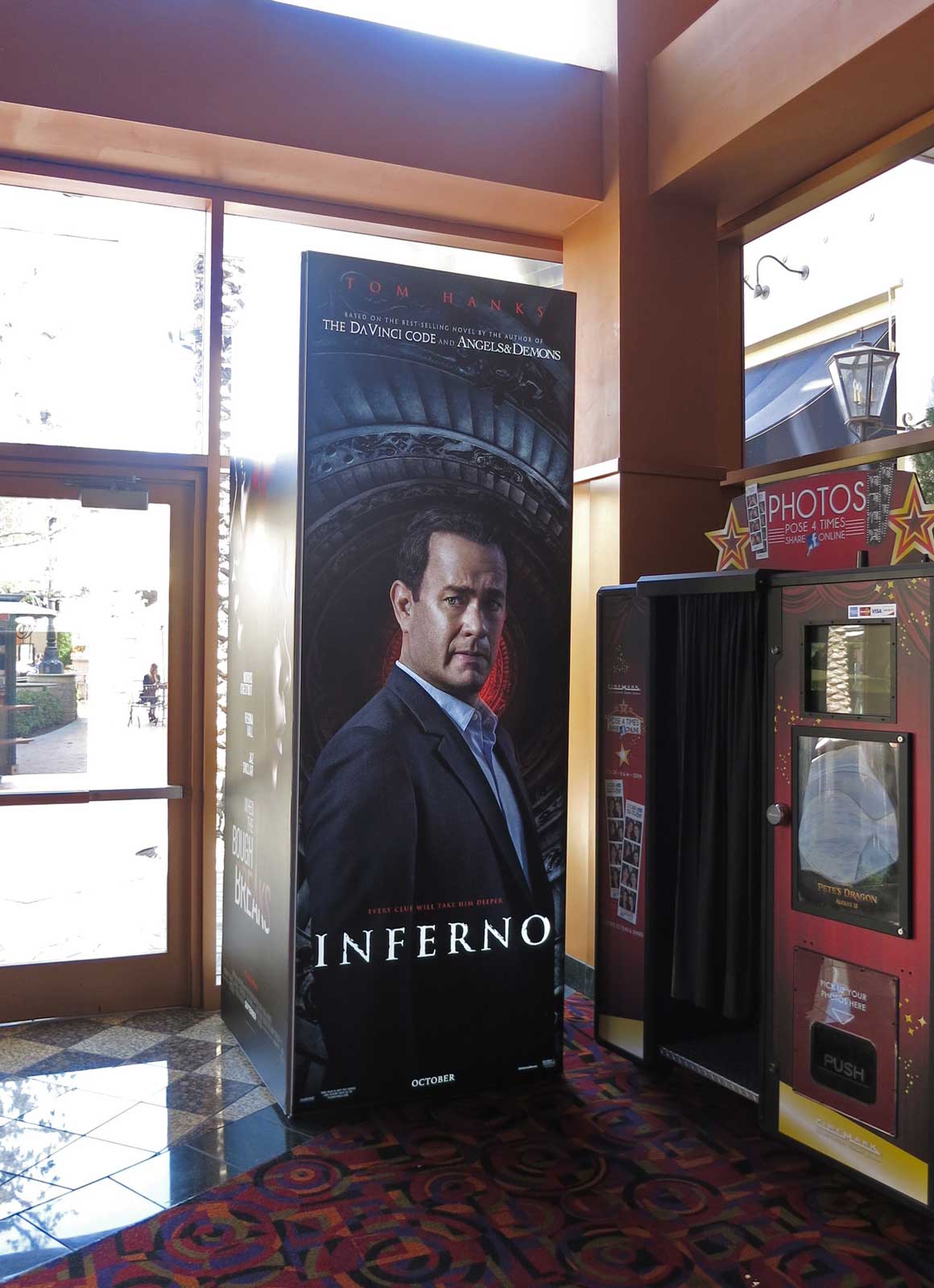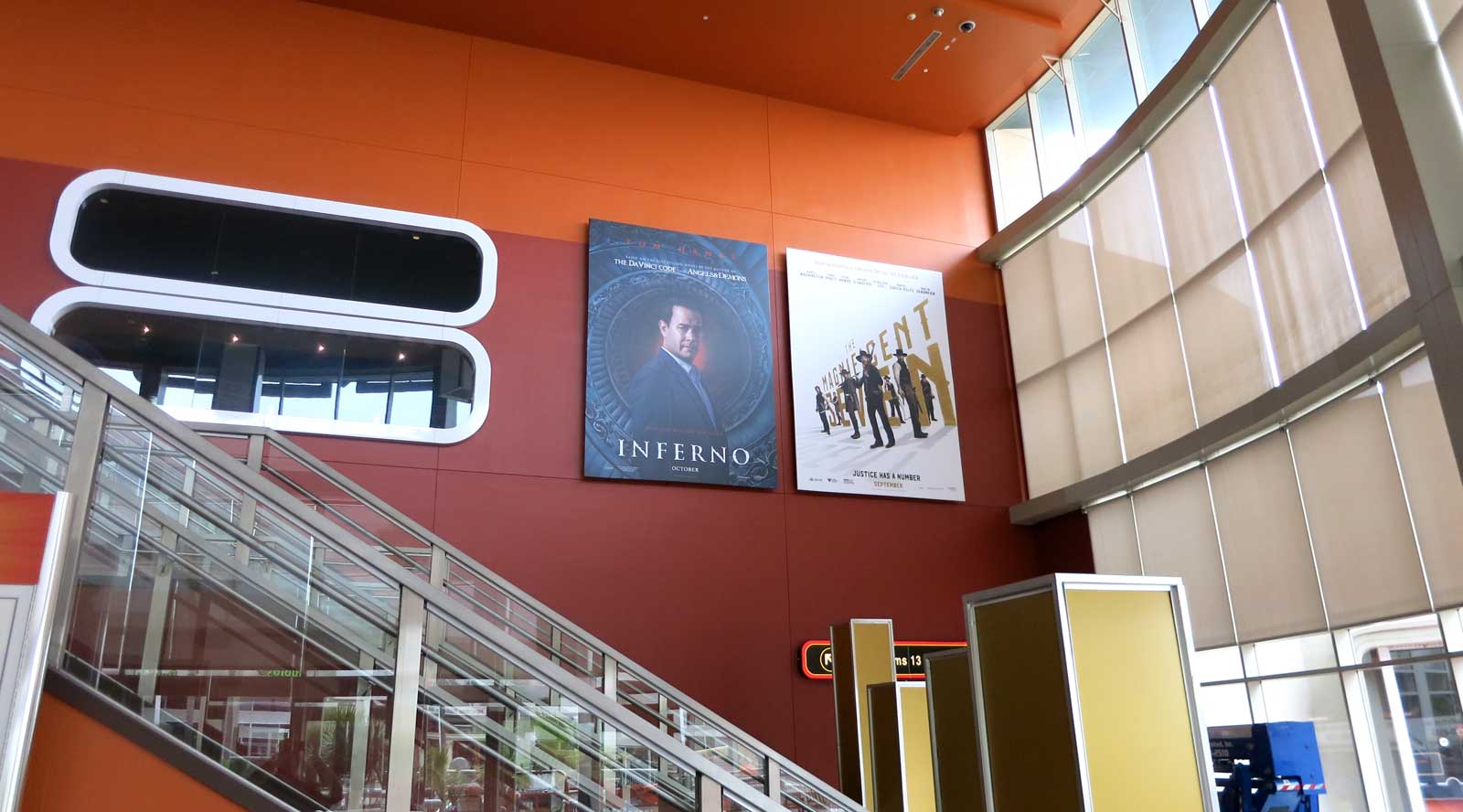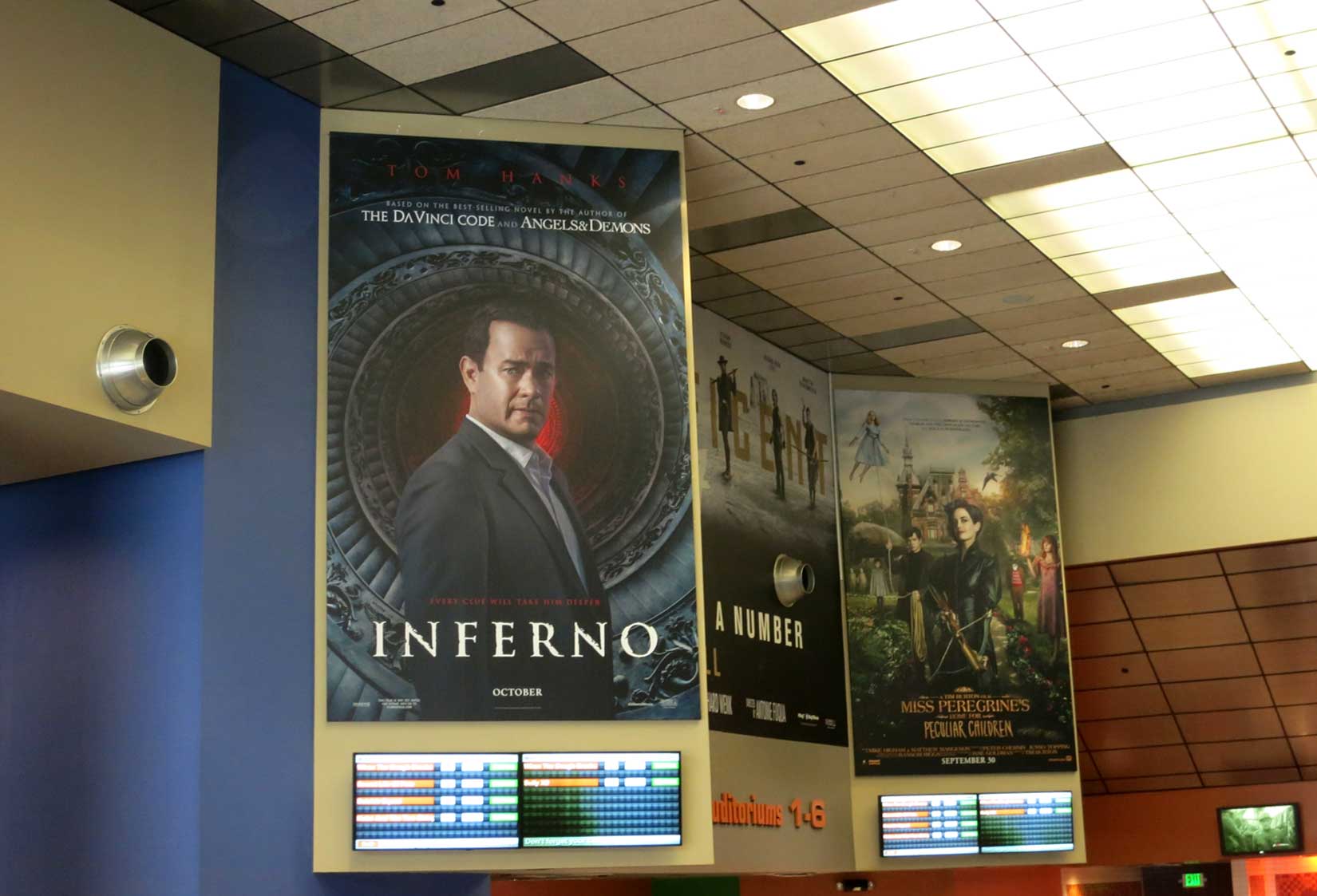 Save