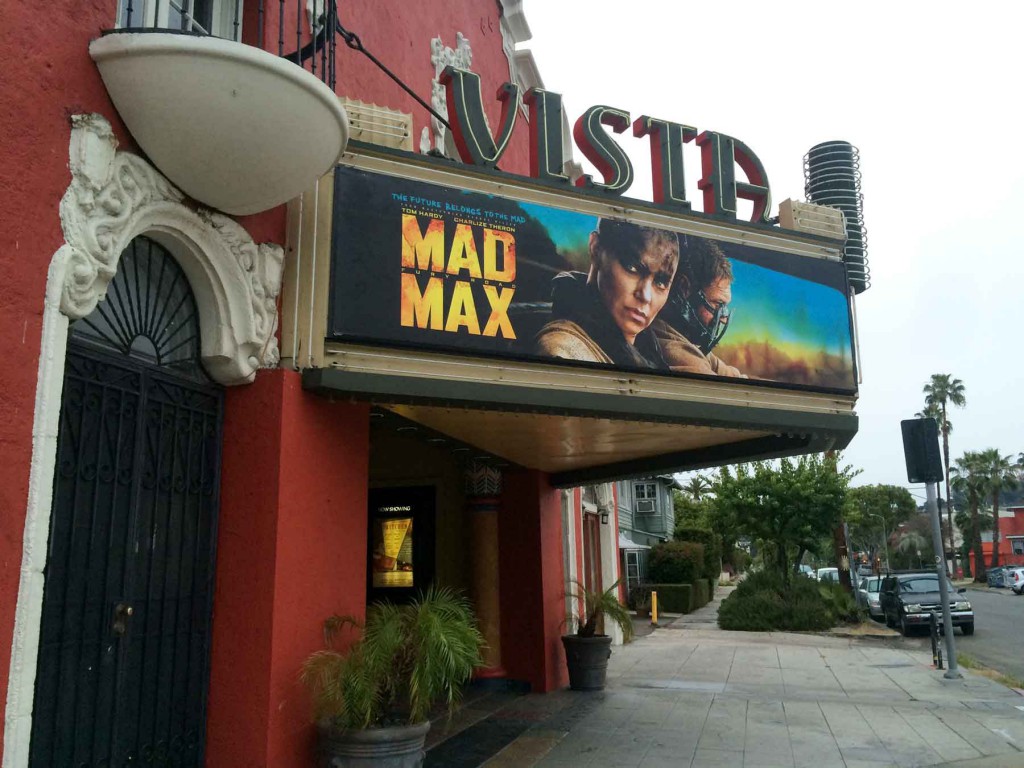 Mad Max:  Fury Road is the fourth film of the Mad Max franchise. However, this one is written, directed, and produced by George Miller. The movie takes place on a post-apocalyptic desert wasteland where water and gasoline are hard to find. The main character is Max Rockatansky (Tom Hardy) who joins a revolt against the cult leader Immortan Joe, played by Hugh Keays-Byrne. This revolt is lead by Imperator Furiosa (Charlize Theron). Together, these characters create a large, lengthy road battle.
The development started in 1997 and took many years. The first attempt to shoot the film was in 2001 but the September 11th attacks placed it on hold. Mel Gibson was reprise his role but after the filming stopped in 2003, he had quite. So, Tom Hardy was cast in 2010 but the main photography didn't occur until 2012. The film finished shooting in late that same year.
Olson Visual created banners, marqees, and large backlit graphics for Mad Max. This included the following theaters:  Edwards Valencia, Century City AMC, Cinemark 18, Chinese Theater in Hollywood, Mann Village Theater, Cinerama Dome, ArcLight Sherman Oaks, Pacific Theaters Glendale, and AMC Burbank.