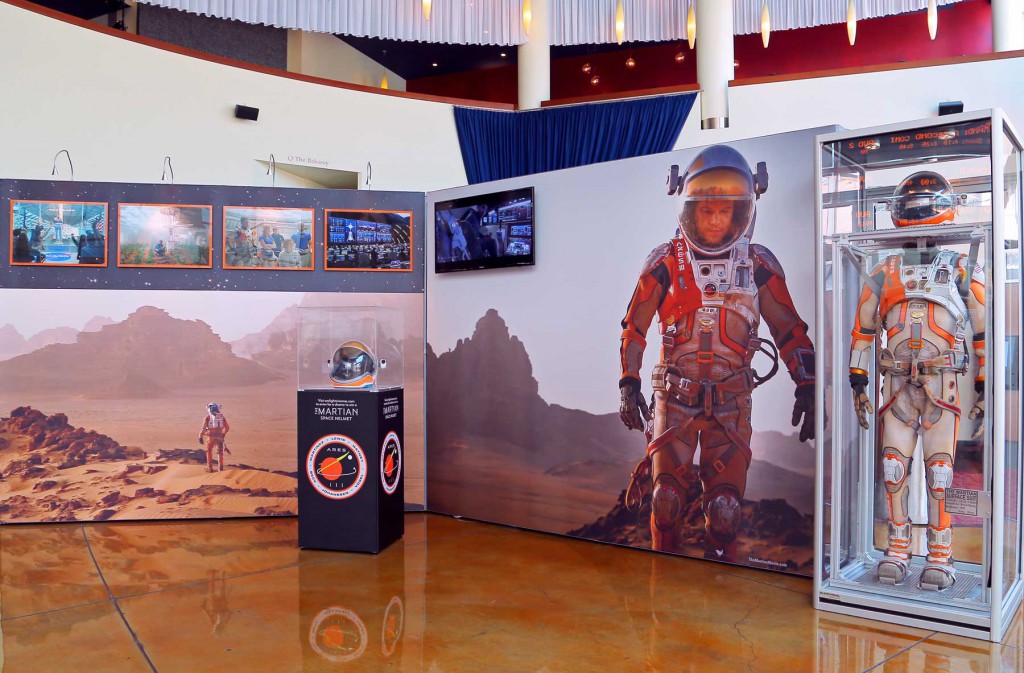 The Martian opened recently opened on October 2nd with amazing critical appraise. Including Rolling Stone saying, "You won't find a space epic that's more fun to geek out at than The Martian". It has grossed over $300 million at the box office.
The film has an all-star cast with Matt Damon, Jessica Chastain, Jeff Daniels, and Kristen Wiig. The film is directed by acclaimed science-fiction director Ridley Scott with such notable works as:  Alien, Blade Runner, and Prometheus.
The producer of the film Simon Kinberg developed the movie after the novel was dropped by 20th Century Fox back in March of 2013. Drew Goddard was the first attached to the picture but couldn't move it forward. He was replaced by Scott. Then Damon accepted the main role and the movie was given a green light. The filming began in November of 2014 and ended on the seventieth day. There was a sound stage built in Budapest, Hungary (which is one of the largest in the world). All-together there were around twenty sets built for the production.
The premiere took place at the 2015 Toronto International Film Festival on the memorable day of September 11th. It was later released in theaters on September 30th. The opening for the United States was on October 2nd of this year.
Olson Visual created three kinds of prop and displays using their innovative T3 System. There were twenty systems installed internationally including:  New York City, Texas, Georgia, Missouri, Chicago, Maryland, and California. Fox and Dolby clients were quite pleased with the quality. All three of them had a flat screen, helmet (which was a rendition of the one found in the movie), and a PVC pedestal (also created by the T3).
The first "The Martian" T3 System built was for Dolby Cinemas. This system was built using PVC board and velcro. Acrylic graphics were used to create a museum finish. The flatscreen and sound bar were also held using the T3 System.
The second prop and display units were for the ArcLight cinemas. There were five made all-together and had two angled 8 x 10 foot panels.  We printed the graphics onto fabric and installed them by wrapping them around the edges of the T3. This created a seamless center and an amazing dimensional look.  Also, each graphic had a goose head light and were hung using kleets.
The third T3 was the smaller version that we called the "Economy Model". There were nine placed around the country. The fabric graphics were smaller but the same OV high quality was used for each one.