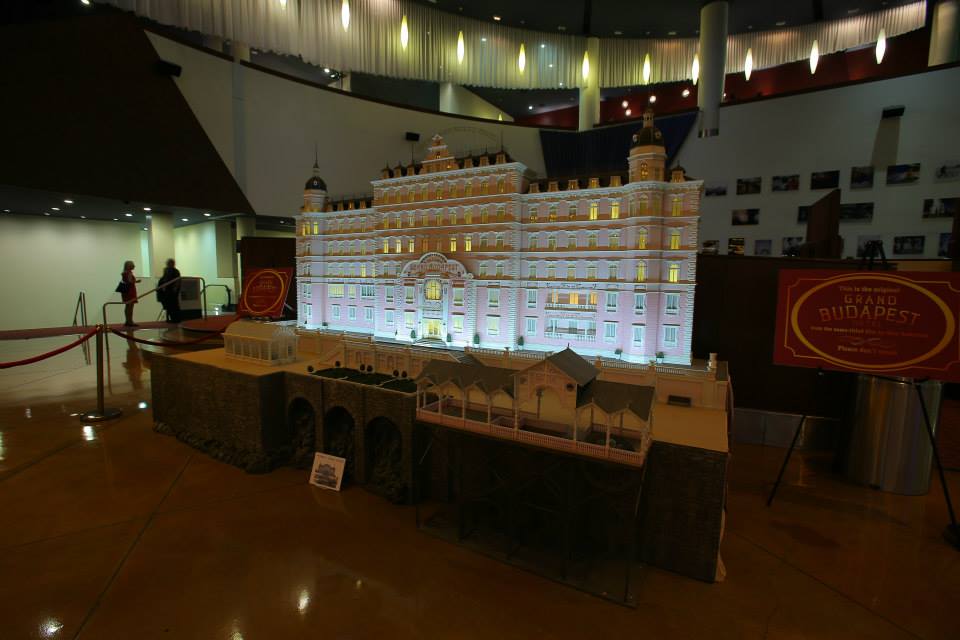 The Grand Budapest Hotel
has received a world-wide success grossing over $174,600,318 with a budget of $26.7 million. It's popularity has continued
to flourish with many wins and nominations. It won a New York Film Critics Circle Award and Phoenix Film Critics Society Award for Best Screenplay. The Budapest Hotel also won a Golden Globe for Best Picture in a Musical or Comedy. The film was recently nominated for an Academy Award as Best Picture. This will be the 6th Oscar nomination for writer and director Wes Anderson. His previous include: Moonrise Kingdom, The Royal Tenebaums, and Fantastic Mr. Fox.
Check
out these pics of Olson Visual working on a model of the hotel from the movie. It was installed
at the ArcLight Cinemas. They also created a nice visual for the billboard.