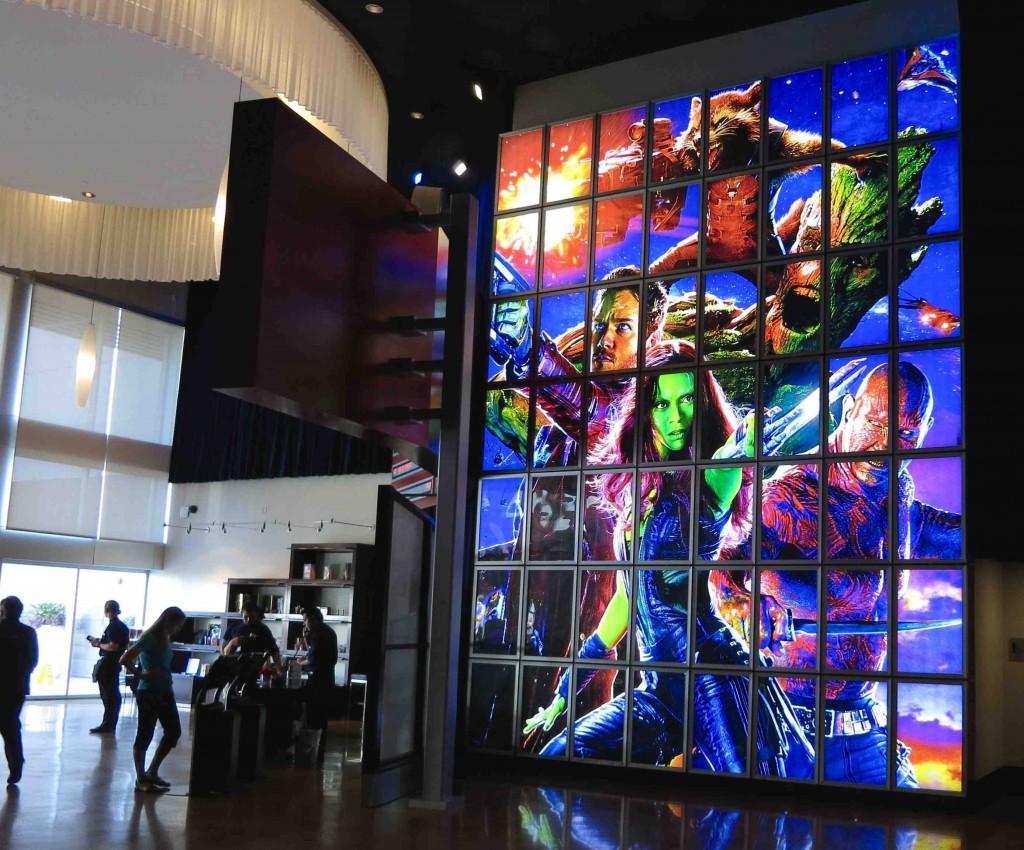 It is the beginning of a new year and we look back at 2014 with a Los Angeles Architectural Award for Interior Public Space and other exciting achievements. This includes: Roger Deakins:  Persistent Vision, Interstellar, Maleficent, Dawn of the Planet of the Apes, and Comic Con. Olson Visual Entertainment continues to grow and create innovative ways to display the top recognized films.

Olson Visual works on Roger Deakins:  Persistent Vision at AMC Century City 15, a unique installation with double sided graphics. One side had backlit and the other side had mounted graphics. It also used Olson Visual's T3 system to create a temporary triangular structure. This installation shows how versatile Olson Visual products are.
Roger Deakins is an international established cinematographer with more then nine Academy nominations. Some of the frame shots were from No Country for Old Men, Skyfall, Unbroken, The Shawshank Redemption, The Assassination of Jesse James, and other productions.
Olson Visual does a special exhibit Roger Deakins: Persistent Vision at AMC Century City 15
Olson Visual got a chance to create some amazing costume and prop displays for the movie Interstellar.  They were installed at the Arclight Hollywood and TCL Chinese Theatres.  OV knew exactly how to capture the sci-fi quality of the film by incorporating backlit graphics. The featured props in the photos were actually worn by the cast.
Olson Visual's recent display of Interstellar at TCL Chinese Theatres and Arclight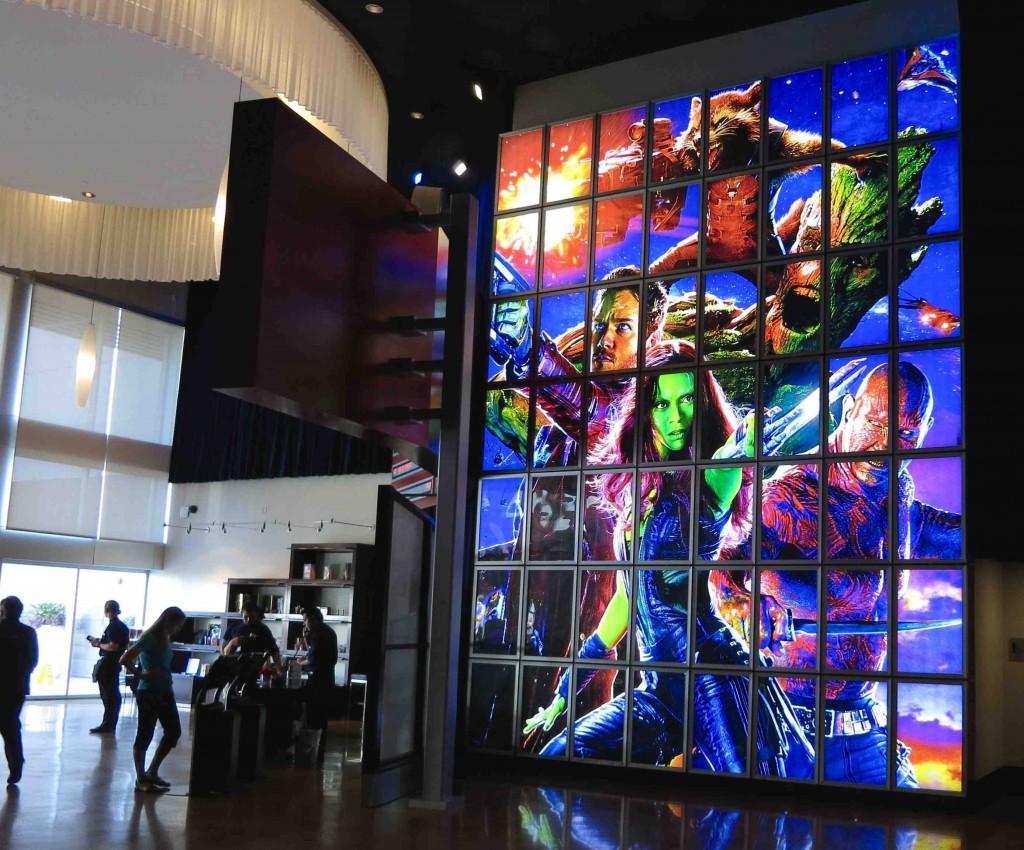 Olson Visual was asked to create multiple graphics of Maleficent in different theatres in Los Angeles. This includes the: Glendale Americana, Westwood Village, Vista Theatre, and ArcLight Sherman Oaks. They completed marquees, banners, and costume and prop displays. Check out these photos!
https://olsonvisual.com/olson-visual-creates-maleficent-graphics-at-multiple-theatres-in-los-angeles/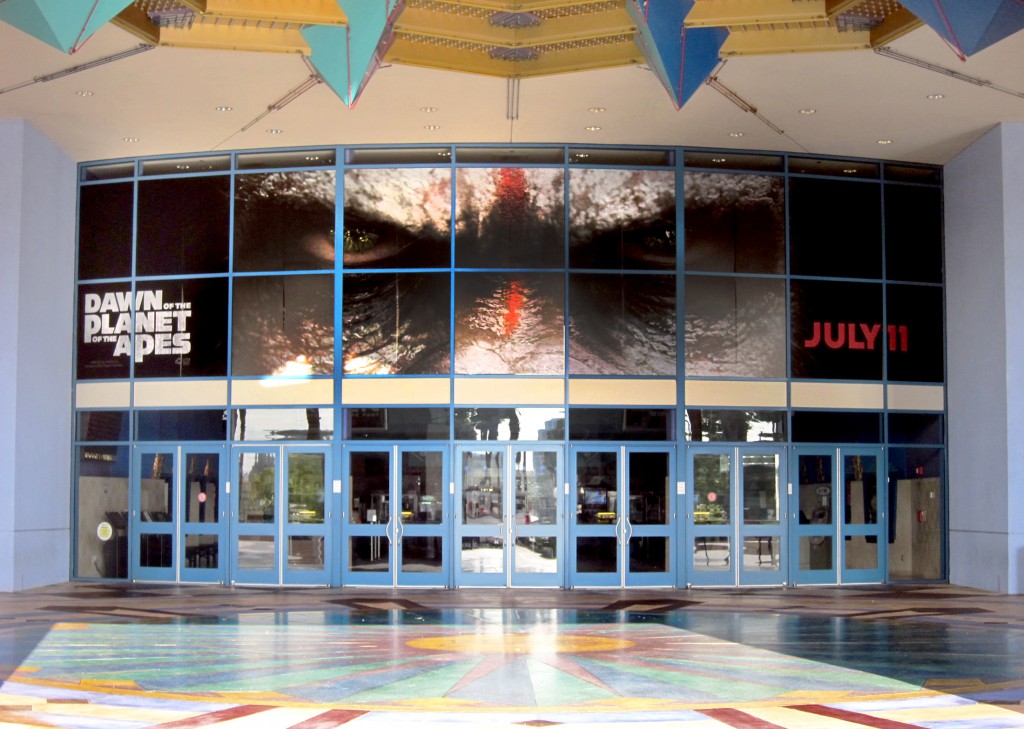 Olson Visual creates an intense window graphic for Dawn of the Planet of the Apes. The graphic is quite large expanding from one end of the entrance to the other. The eyes are so well placed on the window that you feel as though you are being watched!
Olson Visual creates an intense wall graphic for Dawn of the Planet of the Apes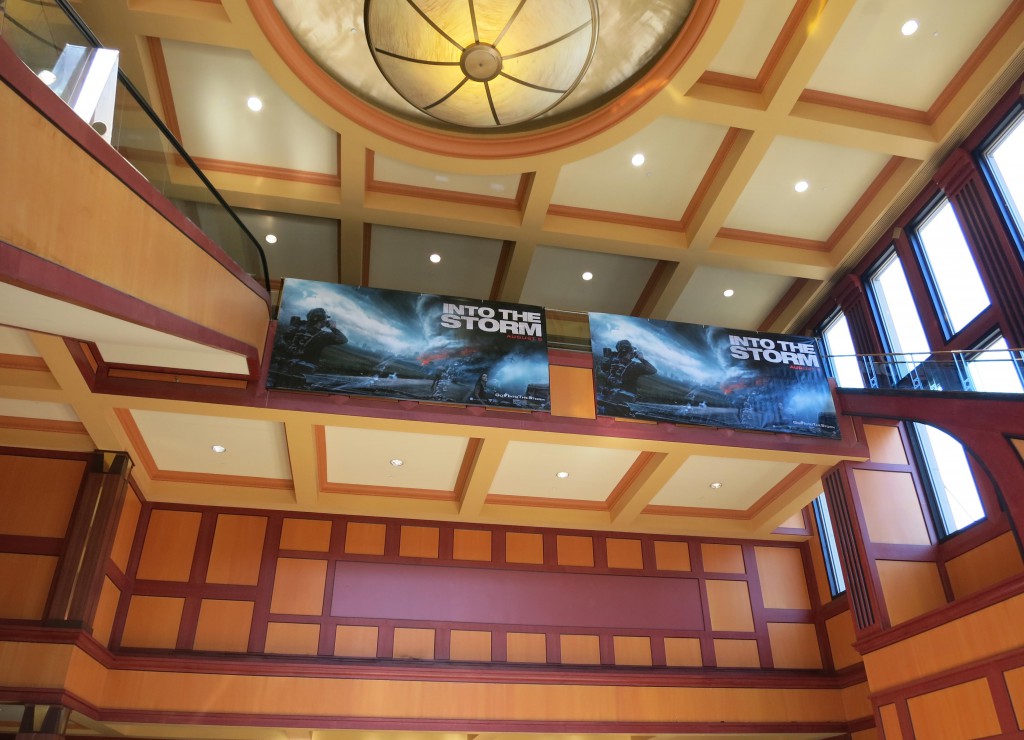 Into the Storm was advertised during Comic Con with the colorful products by Olson Visual. The types of graphics that were made included:  banners, window graphics, and review boards.
Olson Visual installs Into the Storm Graphics during Comic Con