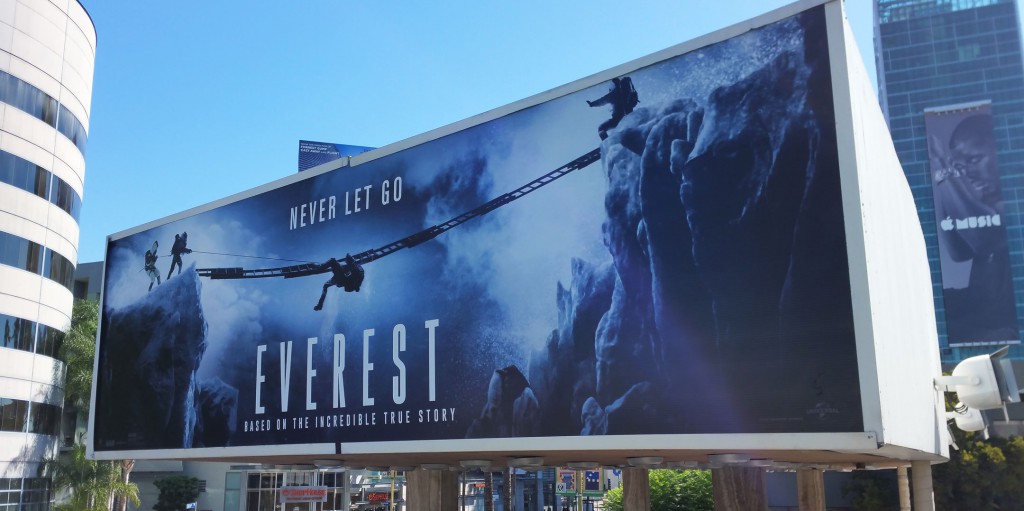 Everest came out on DVD January 19th. The film depicts the true story of the expedition to Mount Everest. The guide, Rob Hall, leads the group under his company, Adventure Consultants in March 1996. The popularity of the mountain made the climb especially difficult that year. It was considerably crowded. This caused the group of climbers to be late on their decent back to the base camp. As the climbers start their way down, a terrible blizzard happens and many froze to death. Others ran out of oxygen and only a few made it.
The film was quite detailed and makes you feel as though you are on the mountain fighting for your life. Everest is a highly recommended movie that grips you and tells a true story of some brave souls.
OV created an amazing billboard graphic for the film Everest. There is never a job too large for Olson Visual.