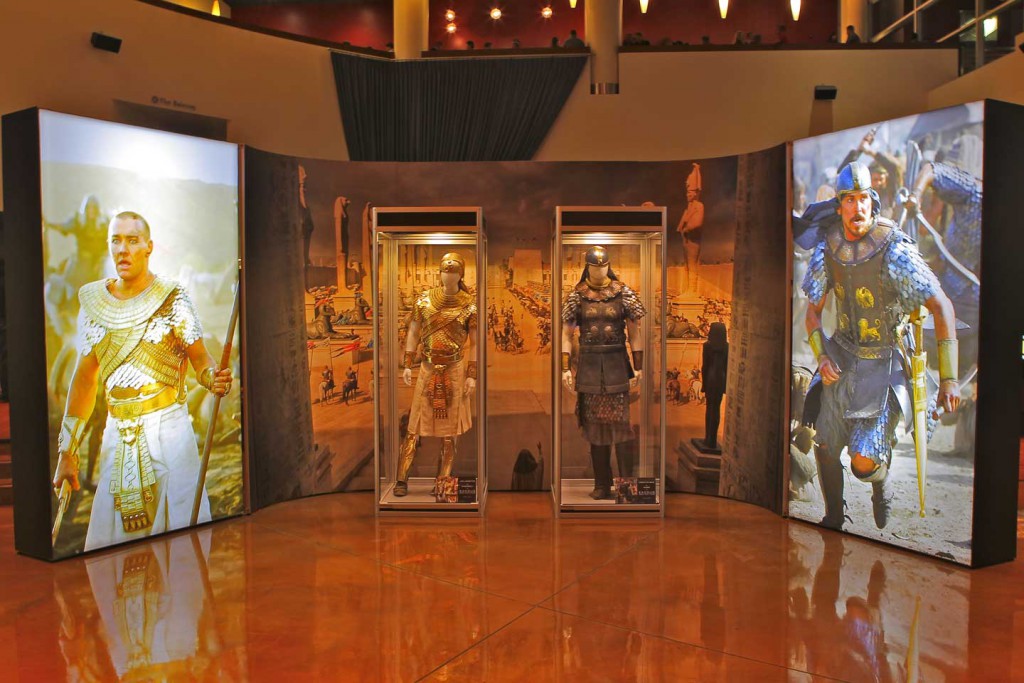 The Gods of Egypt opens today. It is a fantasy movie with Geoffrey Rush and Gerard Butler who plays Set, the god of darkness.
Filming was done in Australia with a budget of $140 million. It was directed by Alex Proyas and was influenced by Lawrence of Arabia, Raiders of the Lost Ark, The Man Who Would Be King, and The Guns of Navarone. Gods of Egypt will be a series of films after the finishing of the Hunger Games.
The film has experienced some media backlash with it's non-diverse casting so let's see how it does at the box office.
Olson Visual created this amazing prop and display unit. The costumes are carefully placed and installed with superior graphics using their T3 system. The sides are using backlit graphics. To find out more about their system click here:  https://olsonvisual.com/products/t3/