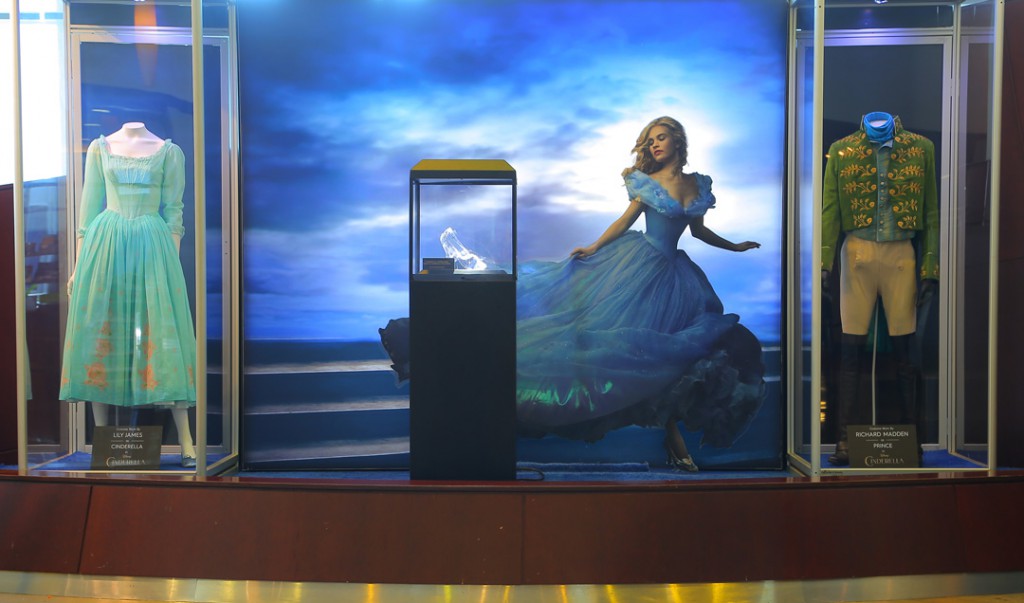 Cinderella is a new Disney film that remakes the classic children's story by Charles Perrault. The movie is directed by Kenneth Branagh and stars Helena Bonham Carter, Cate Blanchett, and Lily James as Ella or Cinderella.
The film was started developing after the success of Alice in Wonderland by Tim Burton. This was the 2nd most profitable movie of 2010. So, they wanted commission another live-action based children's novel. Chris Weitz was originally working as the director but his vision was quite too dark for Disney's taste.
The first actor/actress on the ticket was Cate Blanchett. She would play Lady Tremaine or the evil godmother. Emma Watson was first choice for the role of Ella but a deal was not able to be made. Other young women were also considered including Galbriella Wilde.
Three time winning costume designer, Sandy Powell, became the costume designer. She was known for her work on Aviator and Shakespeare in Love. The ball gown dress was inspired by the original Disney film.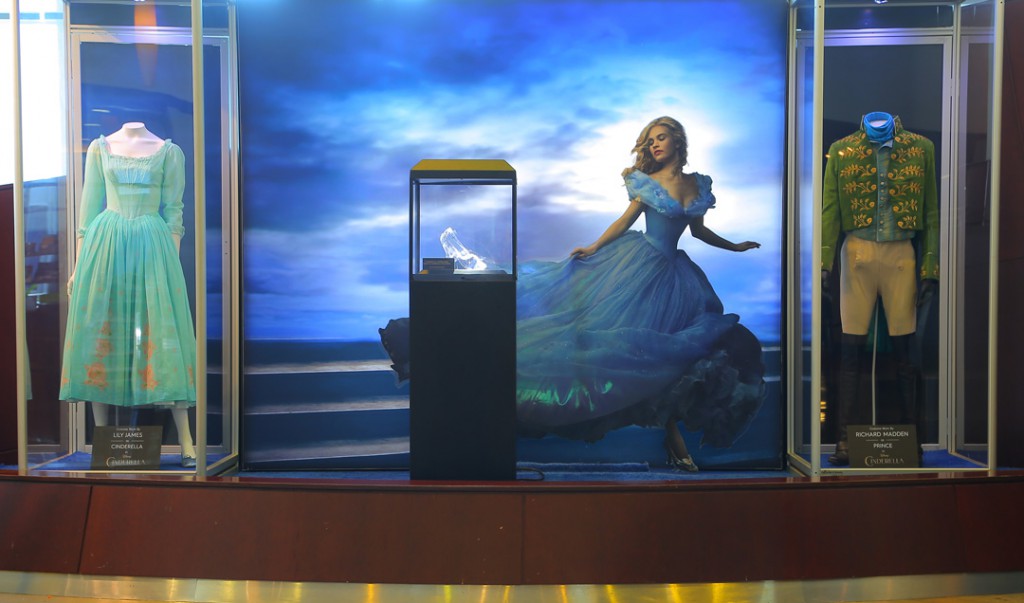 See the above image and notice the costumes and other pieces installed from the film in Olson Visual's amazing costume and prop display. Here is a pic of their work at the Hollywood Arclight Theatres.