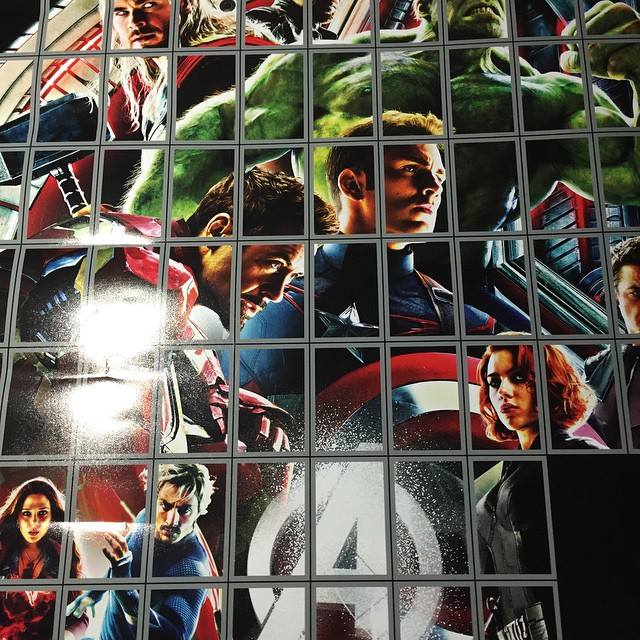 Olson Visual created an amazing back lit graphic for the Avengers:  Age of Ultron. It was a large installation at the Arclight cinemas.
Avengers:  Age of Ultron is a new superhero film from the Marvel empire. It is the sequel to the 2012's The Avengers. The cast is quite extensive including:  Chris Helmsworth, Scarlett Johansson, Don Cheadle, Robert Downey Jr., Chris Evans, Paul Bettany, Aaron Taylor-Johnson, and Elizabeth Olson.
This time around in the new Avengers film, the superheros come together to defeat the A.I. villian, Ultron. The film premiered in LA and released recently. It has now made over $1.2 billion worldwide, making it the second most grossed 2015 movie. There are already two sequels in talks for 2018 and 2019. This superhero empire will continue to become even larger.