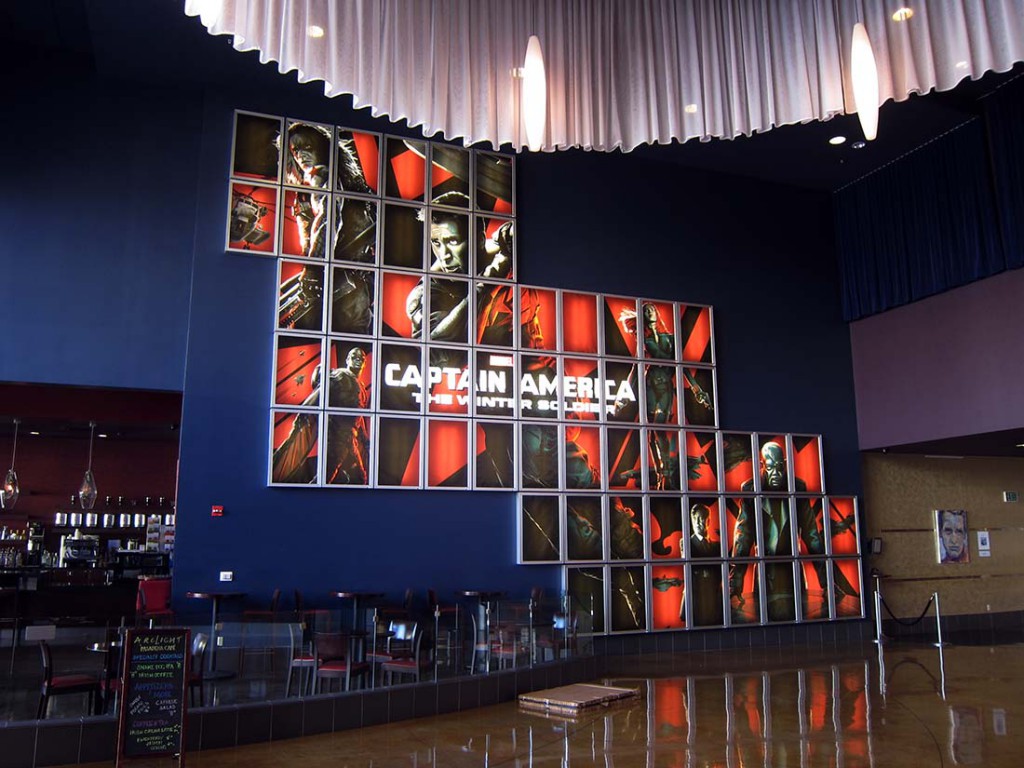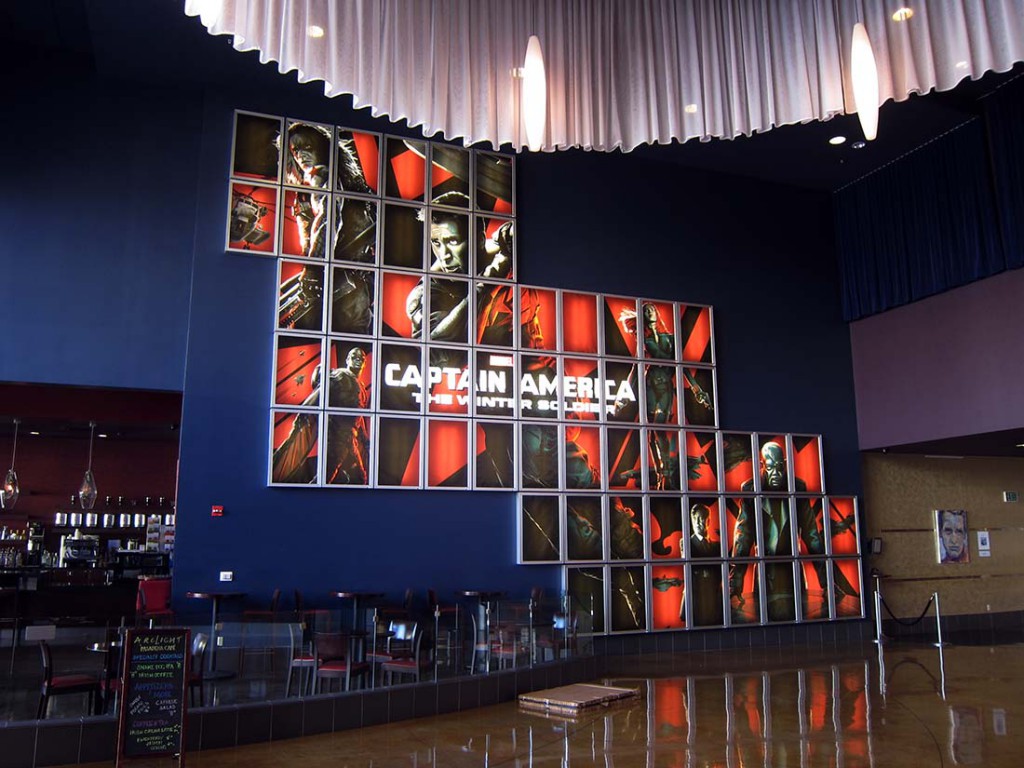 Olson Visual created a large back light graphic at the Sherman Oaks Arclight Cinemas.
Captain America:  The Winter Soldier is a feature film from Marvel Studios and Walt Disney. It is the second movie of the Captain America series and the ninth Marvel film. Anthony and Joe Russo directed it and the screenplay was written by Stephen McFeely and Christopher Markus. It stars Scarlett Johansson, Anthony Mackie, Robert Redford, Samuel L. Jackson, and Chris Evans.
Captain America: The Winter Soldier first premiered in LA on March 13, 2014. The film was released internationally on March 26, 2014. Later, it was released on April 4, 2014 in North America.  The film became a critical and financial success, having grossed over $710 million worldwide. A sequel is set to be directed by the Russo brothers and scheduled for release on May 6, 2016.