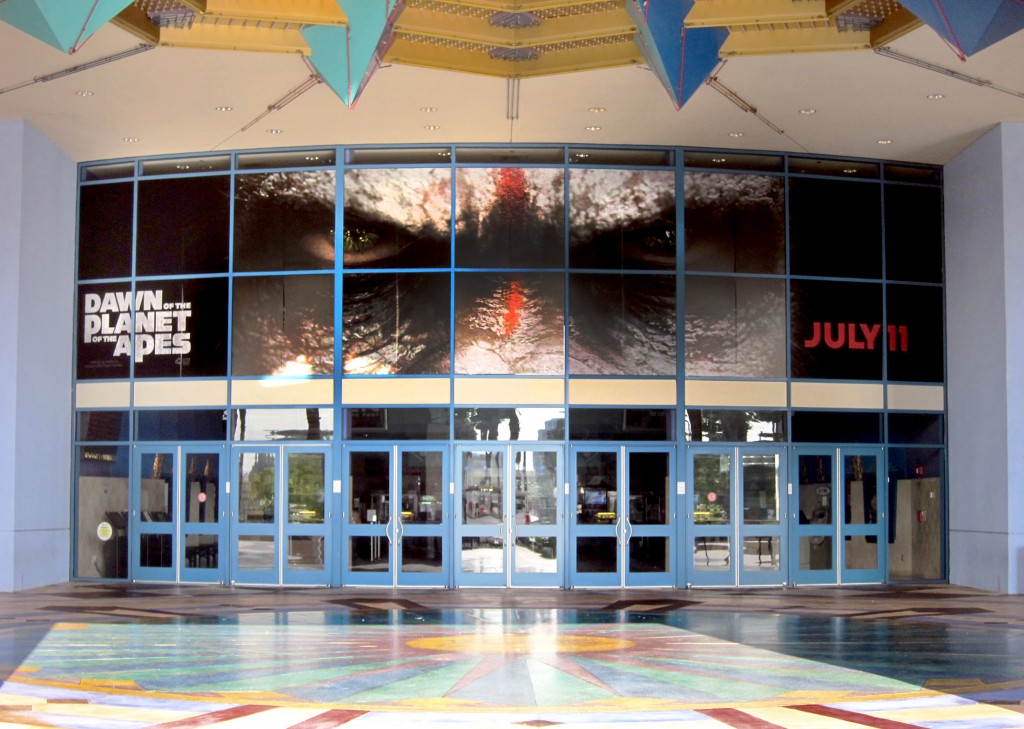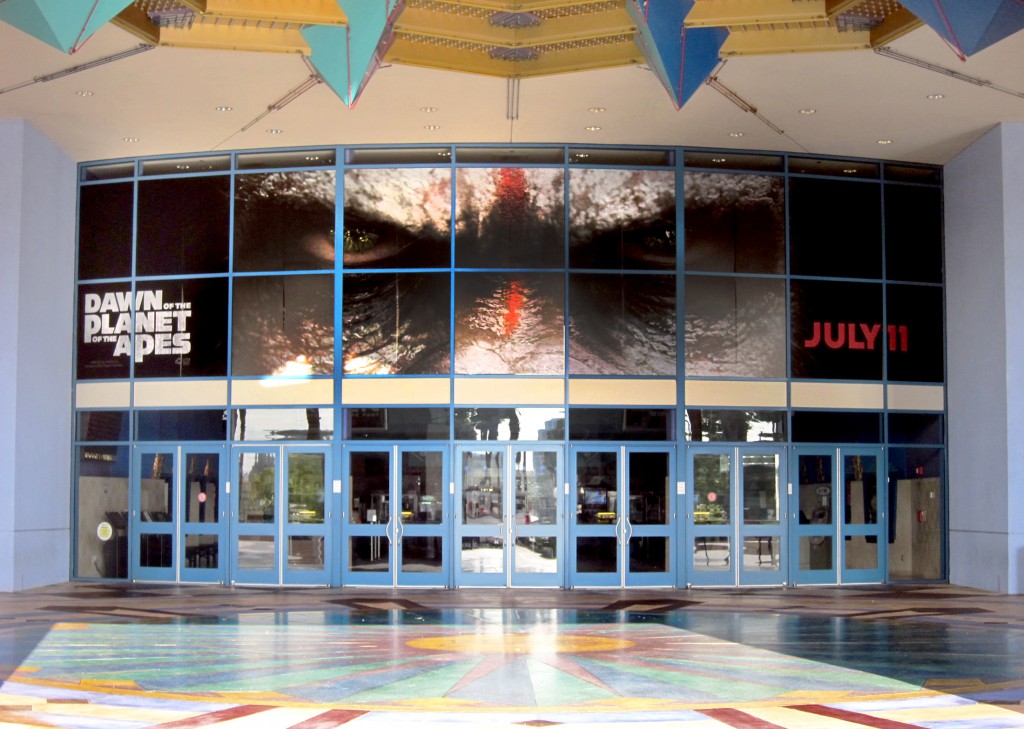 Olson Visual creates an intense window graphic for Dawn of the Planet of the Apes. The graphic is quite large expanding from one end of the entrance to the other. The eyes are so well placed on the window that you feel as though you are being watched!
"Dawn of the Planet of the Apes" is the second film after "Rise of the Planet of the Apes". The movie takes place ten years after the 2011 film. Casar, the main ape leads the other animals into the woods of Northern California while a virus wipes out most of the human population. Then a war breaks out between animal and human. It's a post-apocalyptic ride with amazing scenery. Such as seeing expressive faces of apes riding through fire on horseback with their guns drawn. Just one of many visual scenes you can find in this movie.
This new film stars Jason Clarke, Keri Russell, and Gary Oldman. It's director is Matt Reeves. Already critics are predicting huge outcomes at the box office. One will have to see how well the film will do but one cannot wait to see this thrilling movie.