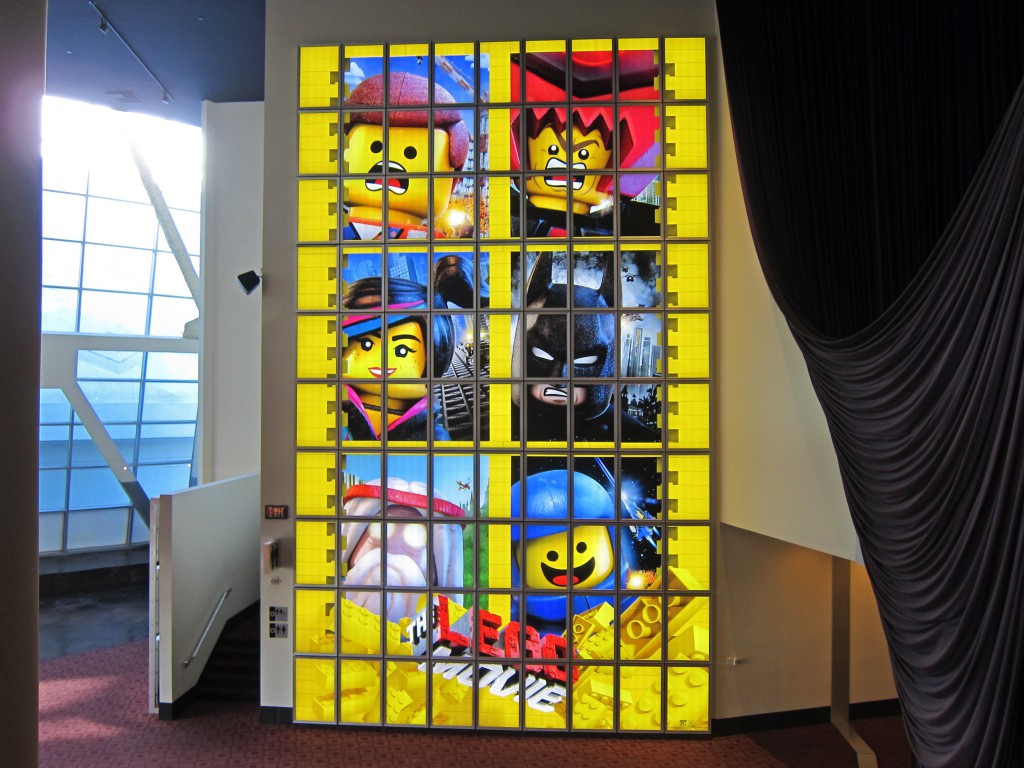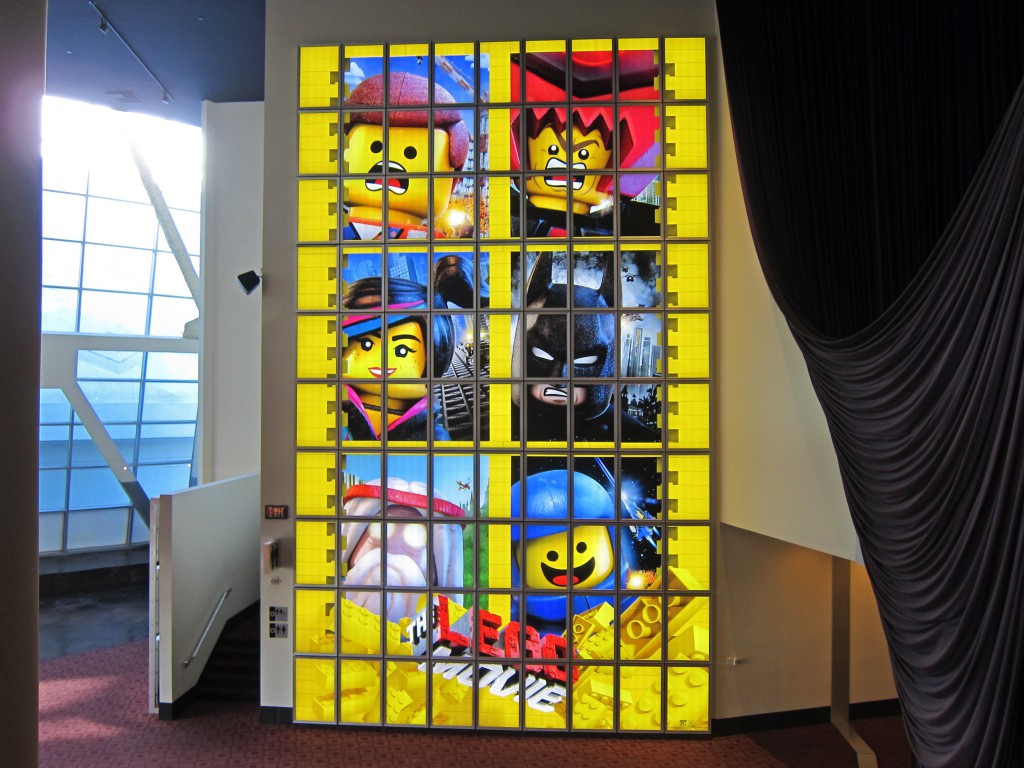 Olson Visual created a spectacular backlit graphic for Lego the Movie at ArcLight Hollywood.
The LEGO Movie" became one of the biggest hits this year grossing $467 million worldwide. The directors Phil Lord and Chris Miller were surprised from the success. Just under a month ago, the DVD and Blu-Ray came out and there were a lot interesting references that were missed by most. There were a lot of clues and symbols that alluded to other movies and things. It makes anyone want to watch the film all over again. has been one of the highest-grossing movies of the year.
1. President Business' horns are made out of coffee cups.
His entire wardrobe is a play off of his business persona. His cape is a tie.
2.Spot the non-Lego
You can see a ruler stand in for a bridge in the opening scene.
3. The card in the beginning is a hint at the movie's twist later on.
Early in the film there's a title card that reads, "8½ Years Later." That's the age of Finn, the boy we see later in the movie.
5. Look closely at the posters in Emmet's house.
They're nods to Lord and Miller's previous movie, "21 Jump Street." The directors mention "Macho and the Nerd" is actually the Russian title for the film starring Channing Tatum and Jonah Hill.
6. Octan, the company run by Lord Business in the film, is the fictional gas company from Lego.
The stars of "21 Jump Street," Channing Tatum and Jonah Hill voice Superman and Green Lantern, respectively. Directors Lord and Miller said they told Hill to be as annoying as possible to Superman's character.