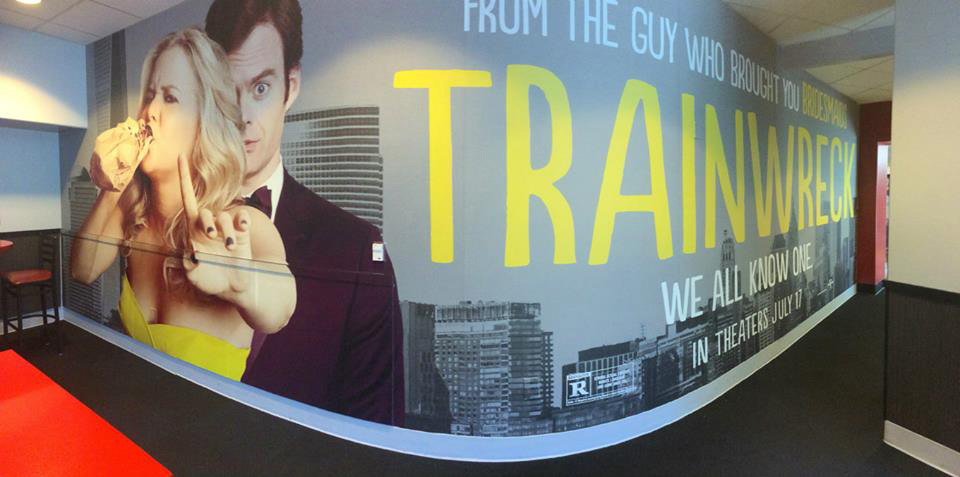 Trainwreck is a new film by the directer, Judd Apataw and stars the writer herself, Amy Schumer. It also includes Tilda Swinton and other cast.
The movie is about a commitment-phobe that is successful in her career but not in relationships. She meets a man that is perfect but she might be holding herself back from her fears of commiting to a relationship. The film will release July 18th.
Check out these images from numerous installations that we did at Valencia, Burbank, and the Irvine Spectrum.