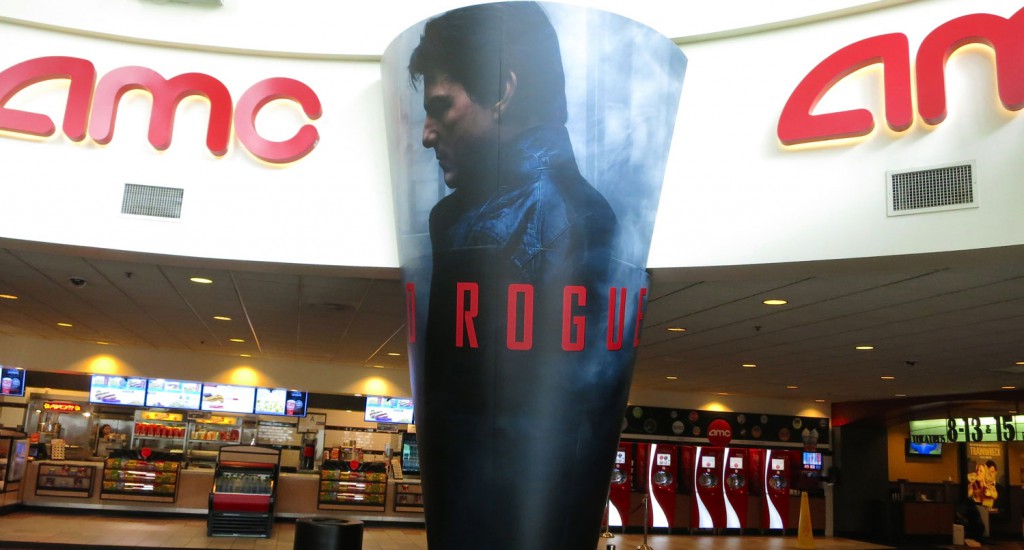 Mission Impossible Rogue Nation is the fifth installment in the series of films. Tom Cruise is once again the star who plays Ethan Hunt, an IMF agent. The film is an action-packed ride with excellent stunts including the opening act where Tom Cruises holds onto a plane while it is taking off. There was never a dull minute from start to end so this movie is highly recommended.
The film opened July 31, 2015 with both critical and commercial success and $55.5 million at the U.S. box office.
Here are some great shots of Olson Visual graphics including the Burbank theatre, where they managed to perfectly wrap the cone-style columns. OV created a fantastic window graphic outside the Irvine cinemas. The company also, made a banner with a nice cut-out, which allowed the graphic to follow the roof architecture at the Universal City Walk Theatres.