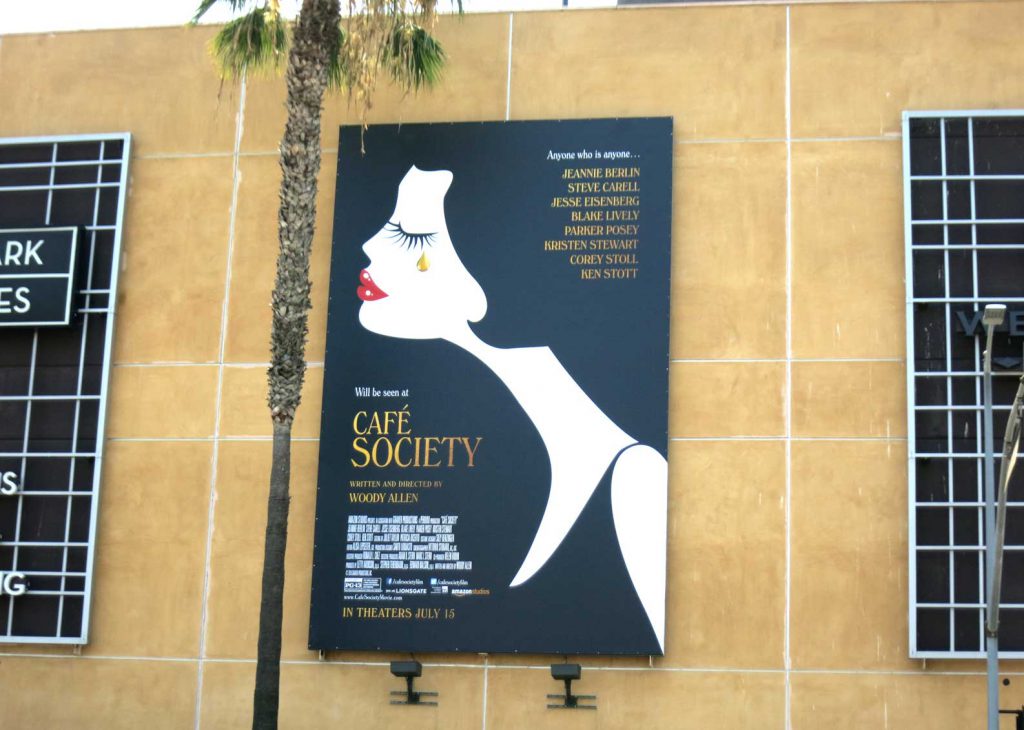 Café Society is the new romantic comedy directed by the famous Woody Allen. It has an all-star cast including Steve Carell, Blake Lively, Kristen Stewart, and Jesse Eisenberg. It also has the queen of indie films, Parker Posey. The story is about a young fellow who goes to Los Angeles and meets a girl played by Stewart. Unfortunately, the young man (played by Eisenberg) finds out that the girl already is in love with someone else. During this time he works for his uncle, played by Carell. His uncle is well-known Hollywood agent. Originally Bruce Willis was cast as the uncle but he had to exit due to schedule problems with another production.
This was the first Allen film to be shot all digitally and it was the most expensive movie he ever made. It was generously received by critics and movie-goers.
Olson Visual created multiple graphics for Café Society. This one in particular was an extremely large banner graphic. Check out this image of this fantastic work by OV.