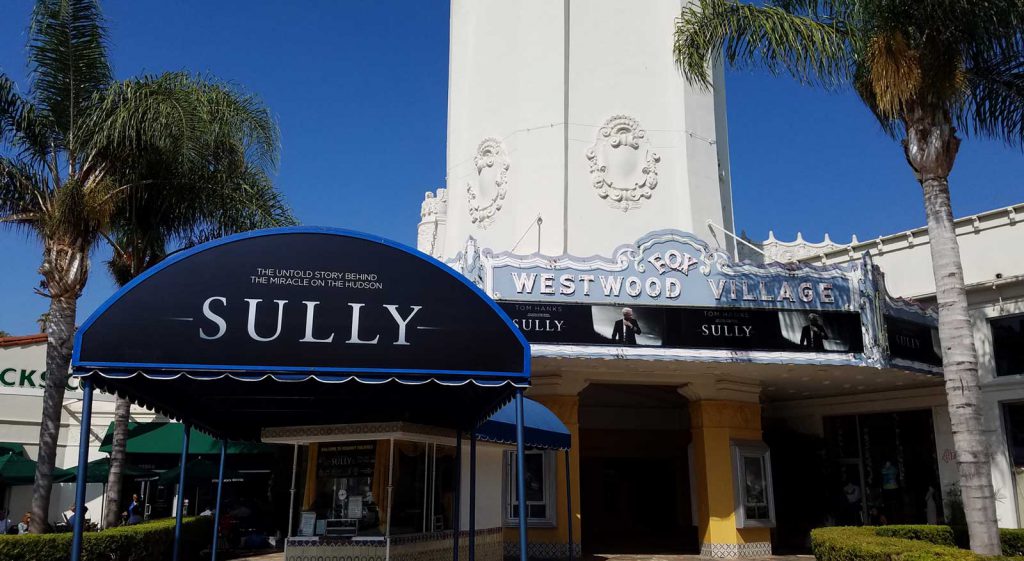 Sully is a biographical drama about the American hero Captain Chesley Sullenberger who landed a plane in the Hudson river. Sully was a US Airways pilot who on January 15, 2009, was leaving LaGuardia Airport with a packed plane. Only three minutes into the flight, a flock of birds ran into the Airbus A320, causing both engines to stop working. Along with First Officer Jeff Skiles, they had only seconds to make a decision on the future of hundreds of passengers. The air traffic controllers were giving them clearance on two air strips but Sully felt it was too far away. So, he decided to do an emergency water landing in front of him. During a hearing about the incident, with further investigation, it was concluded that Sully made the correct decision and saved hundreds of lives. No one had ever attempted to do this in the history of commercial aviation.
The film stars Tom Hanks as "Sully" and Aaron Eckhart as First Officer Jeff Skiles. It also has Laura Linney and Anna Gunn. It is directed by Clint Eastwood and has been nominated for an Academy Award for best sound editing.
Olson Visual created numerous graphics for the film. Check out these images of their marquees and banner graphics.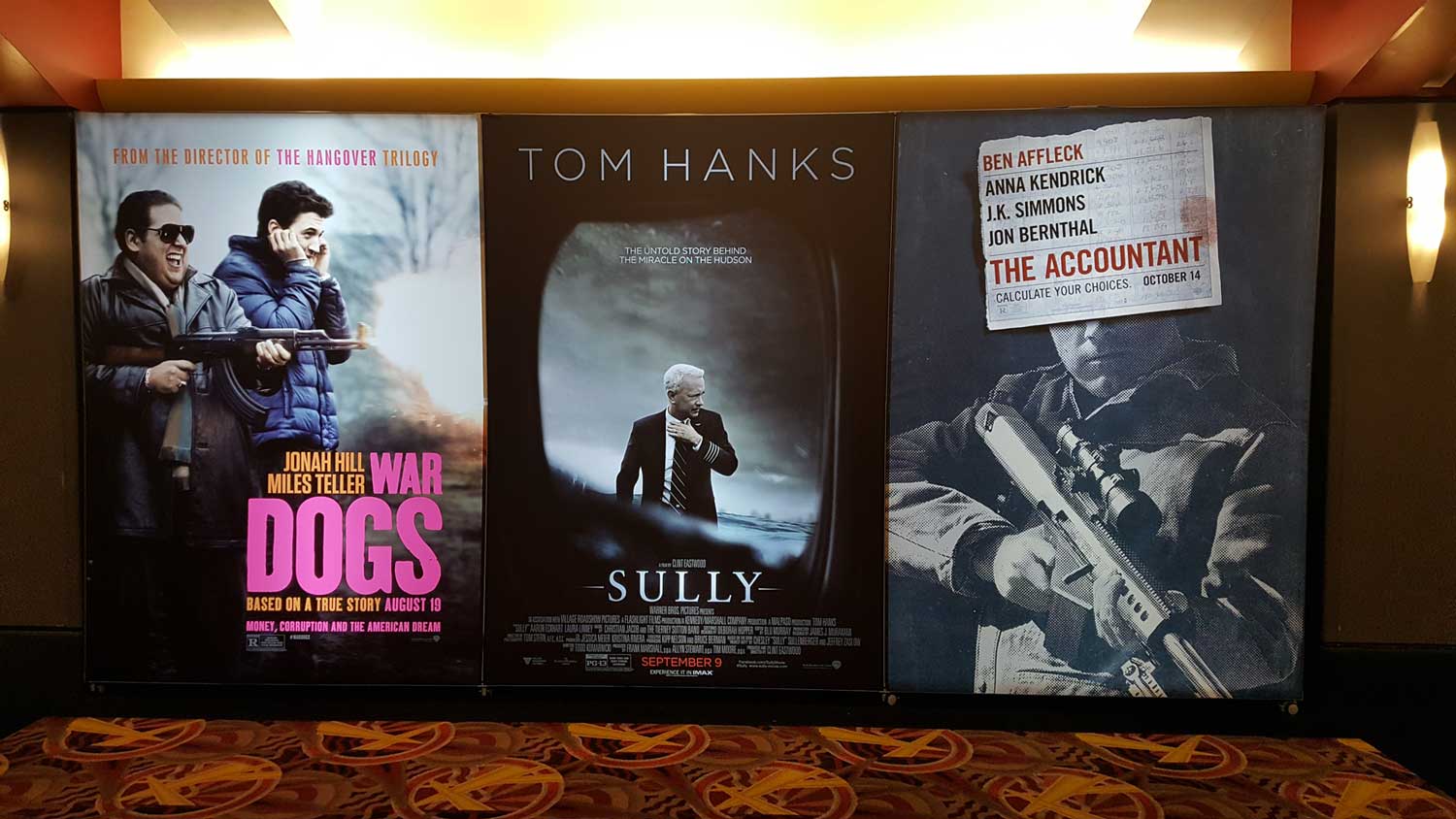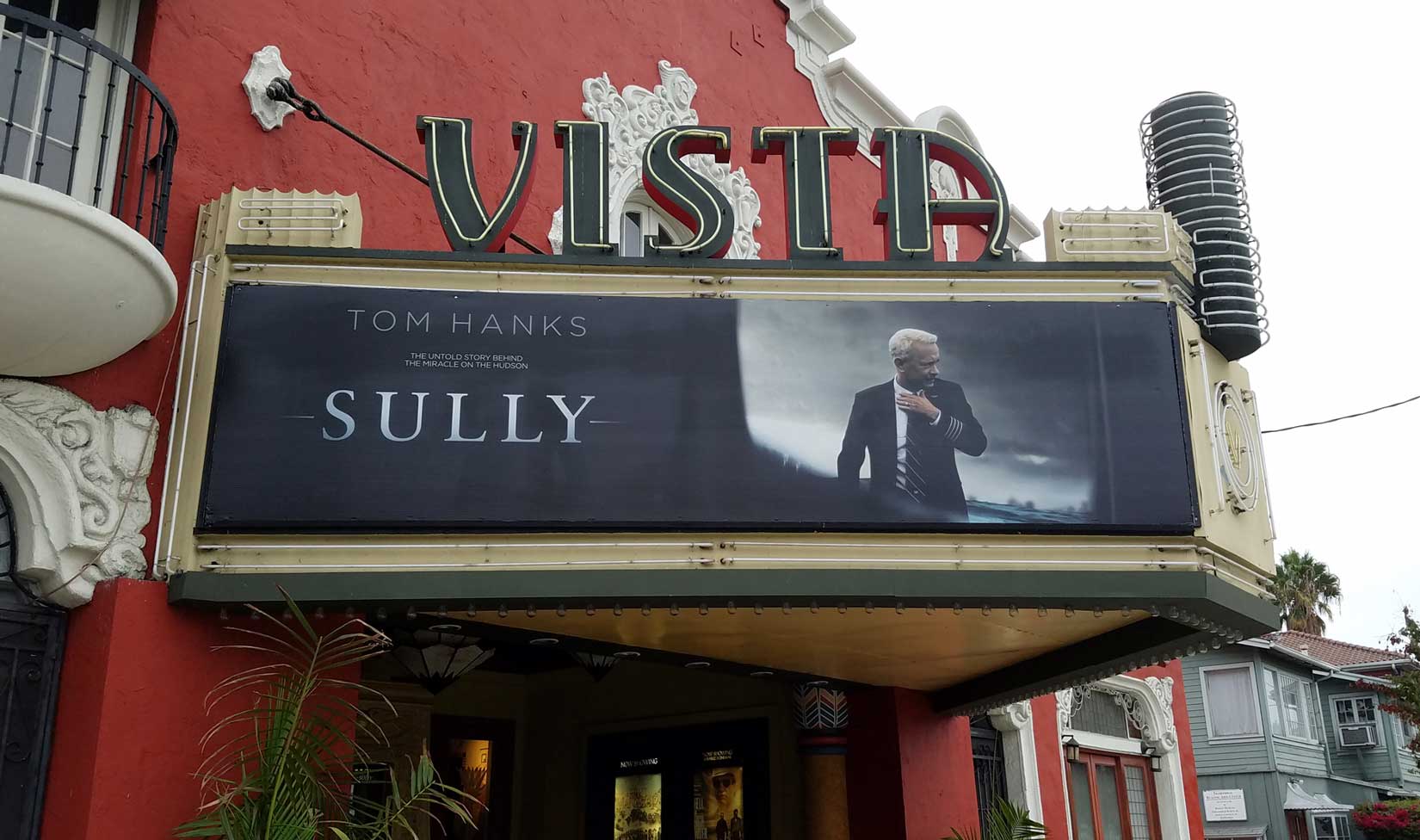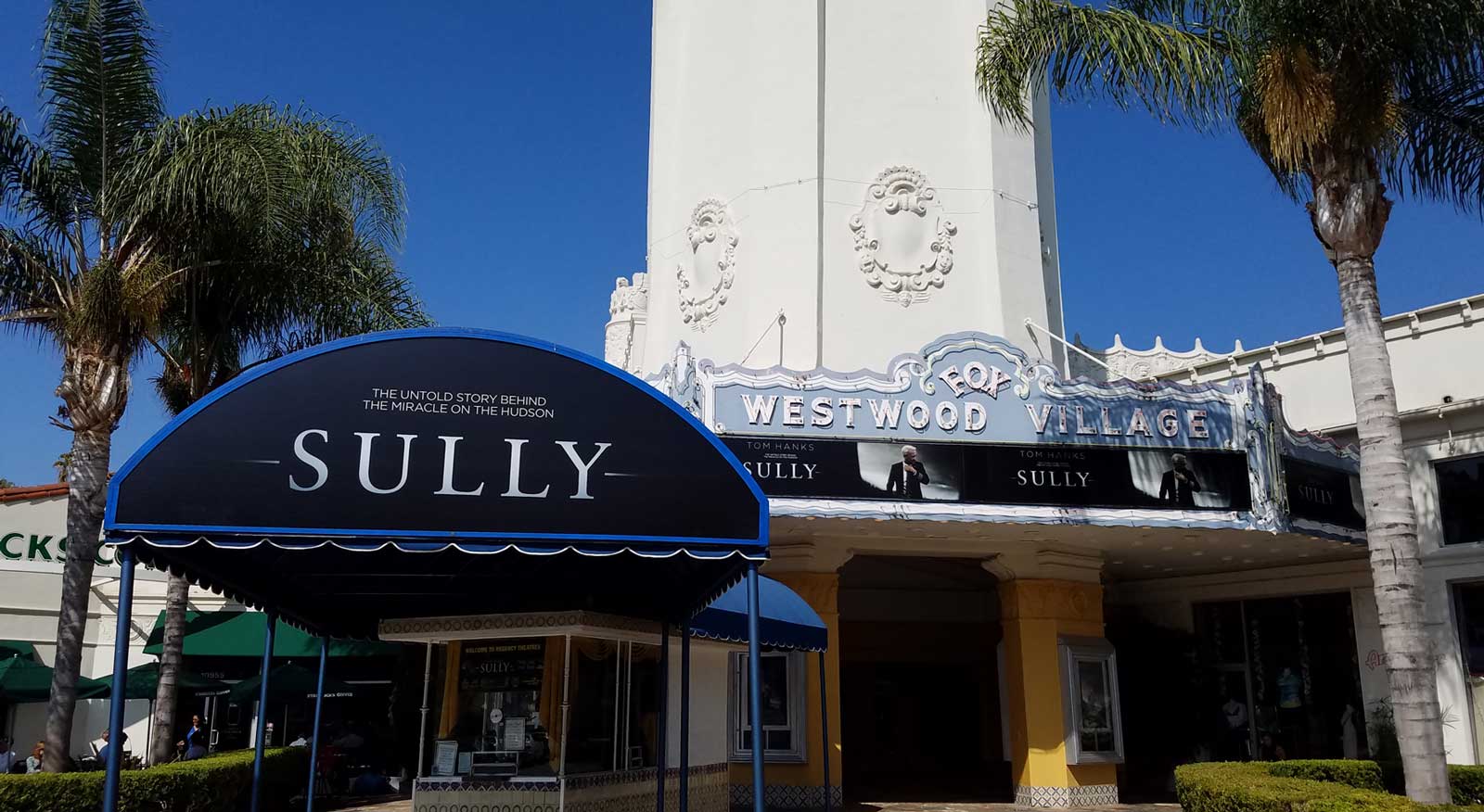 Save
Save