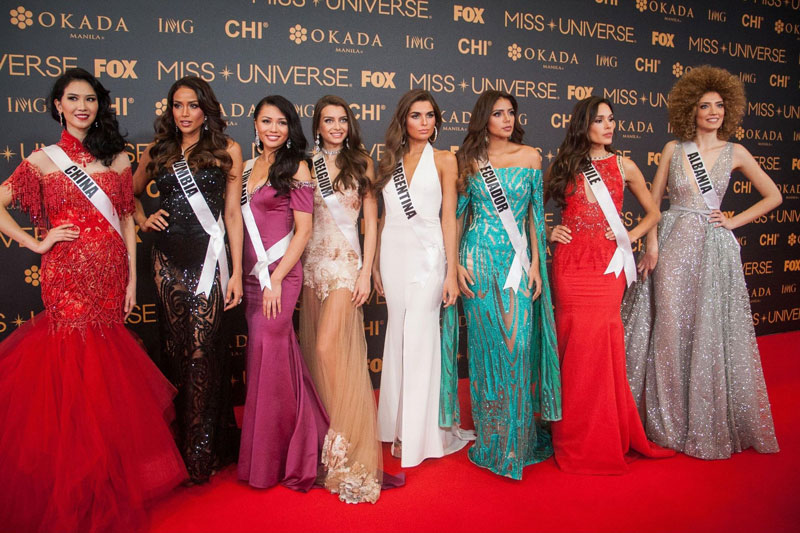 The Miss Universe Organization is a yearly competition that empowers women to make change and reach an international audience. They encourage confidence and go beyond the stereotypes of beauty. The company is run by women and is built on a "celebration of diversity" (https://www.missuniverse.com/about#our-mission). It provides the tools  to help woman reach their potential. They hope every woman can say, "I am secure and that's what makes me beautiful!"
The televised event is hosted by Steve Harvey. This year Ashley Graham joined him and the winner was Iris Mittenaere from France.
Olson Visual was proud to create the step-and-repeat graphics for the red carpet. How did they install the many graphics in record time? They used their T3 interlocking system and provided the large-scale graphics.
T3 is a patented connection system that allows you to create any configuration you need. You can reconfigure your booth into a fashion runway or stage for a one-night event and then back into a booth for the next day. It is hard to believe that the large structure was assembled without tools, but believe it. Almost anyone can twist and lock each piece together.
The T3 is a simple system based around a connector and interlocking tube. The 33mm tube is capped with a cross shaped bayonet. This fits into a cube connector by a simple twist and lock action. The tube comes in several profiles according to the kind of panel to be attached or the type of structure to be created.
Check out these images of Olson Visual's amazing work!
Save