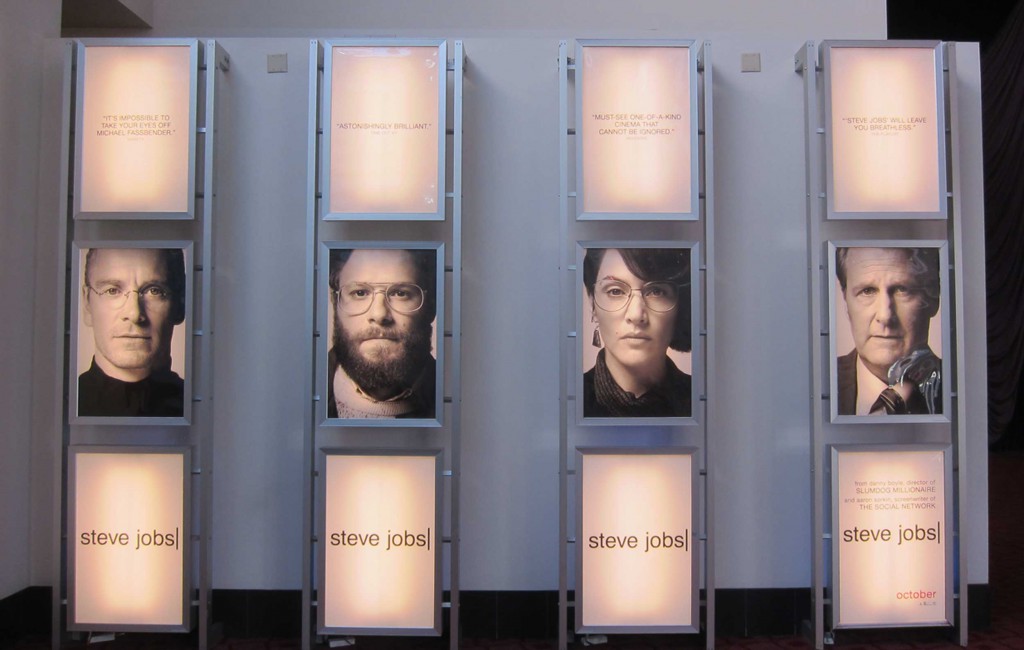 Steve Jobs is film based off the life of Apple co-founder Steve Jobs. Jobs is played by Michael Fassbender and Seth Rogan plays Steve Wozniak. The movie is based off the biography Steve Jobs written by Walter Isaacson.
The film starts with Jobs talking to marketing executive Joanna Hoffman (Winslet). They are dealing with the issues of launching the company in 1984. Time magazine publishes an article about the paternity dispute between Jobs and his ex-girlfriend. Lisa, his daughter tries to confront him and the two bond. Jobs provides money but denies he is the father.
Olson Visual created multiple graphics including window graphics and backlit. Check out these images.