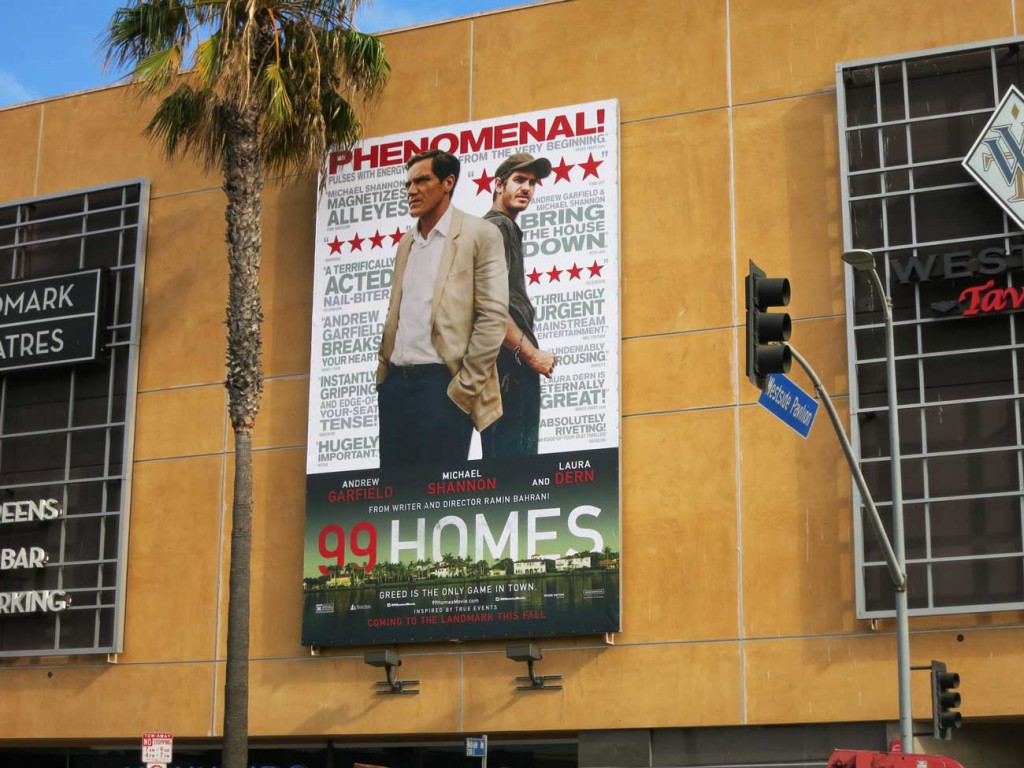 99 Homes is a thriller film that takes place in Florida and follows a single father (played by Andrew Garfield) and family who were evicted from their home. Based off a true story, Garfield contacts businessman Rick Carver (played by Michael Shannon) to get a job. Carver was the person who had evicted them. Garfield works for him in exchange for a home.
The film won a Grand Prix at the 2015 Deauville American Film Festival. It was released September 25th.
Check out these images. Olson Visual created this super large banner to go on the outside of the Landmark theaters. It's easy to see that this is gigantic! There is not a job too small for Olson Visual.