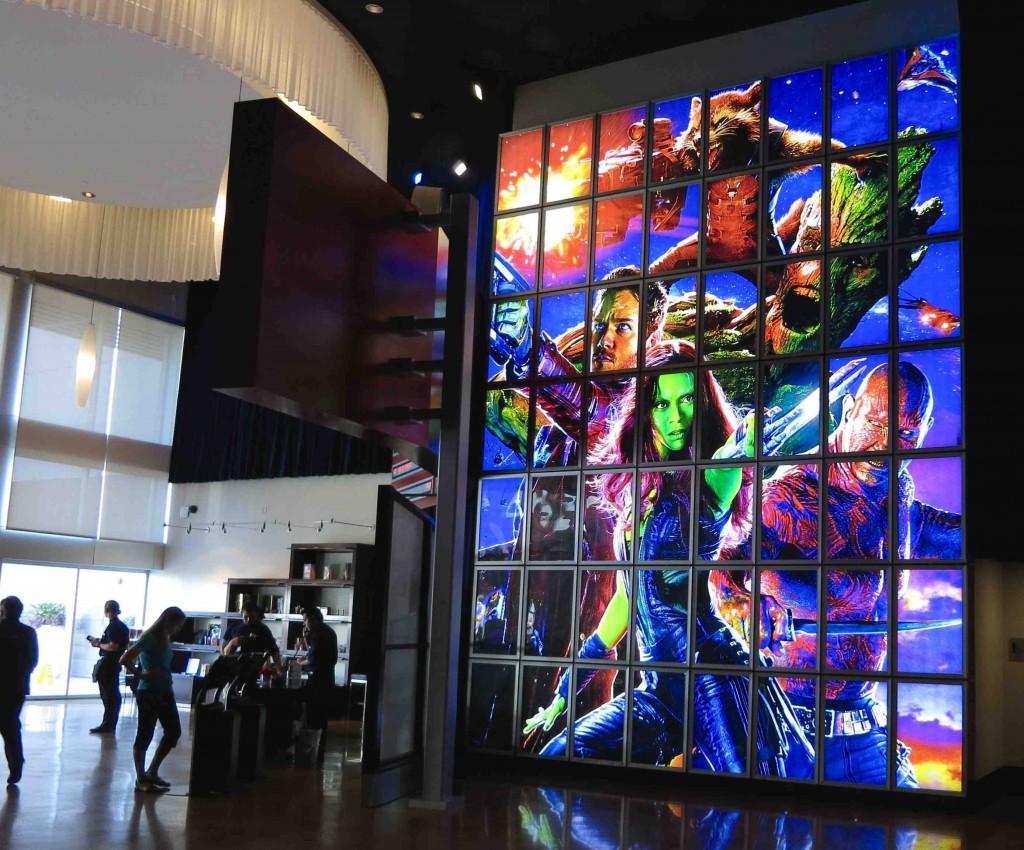 Guardians of the Galaxy is the 10th movie in the Marvel Comics. The film is distributed by Walt Disney and made by Marvel Studios. This super hero film is directed by James Gunn. He also wrote the screenplay along with Nicole Perlman. The cast is quite impressive. It includes: Benicio del Toro, Djimon Hounsou, Bradley Cooper, Chris Pratt, Vin Diesel, and Zoe Saldana.
The movie was quite a surprise as it was very funny and entertaining. It was also a box office hit grossing over $768 million internationally. Critics agreed the success came from the light-hearted humor and the nostalgic quality of the soundtrack. The sequel is currently in the works but won't be released until May 5, 2017.
Olson Visual created some stricking backlit graphics. Check out these images from ArcLight Hollywood, Pasadena, and La Jolla.