Olson Visual is the leader in using green friendly materials and a pioneer in  eliminating landfill consumption. They also believe in converting power to solar energy.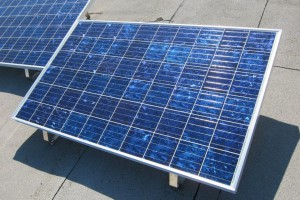 They installed a photovoltaic system on the roof of their offices at 13000 Hawthorne in the beginning of 2012. Now 85% of the company is run exclusively on solar power. These large panels use light energy or photons, from the rays of the sun to create electricity. Most of the materials from the panels can be recycled. This includes:  metals, glass and semiconductors.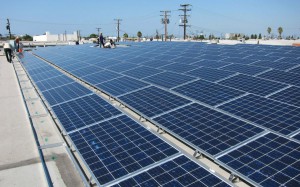 They are the innovator of using safe and clean printing products. From water-based inks to toxin free canvas, OV has kept both indoor and outdoor applications eco friendly. For example, OV uses Bioflex, a complete biodegradable vinyl material. Evergreen canvas is also available, a product that uses zero percent emission.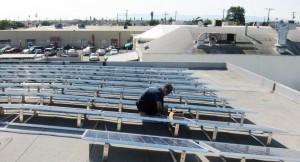 OV educates their clients about greener alternatives while providing cost effective products.  Instead of using 3M because of brand recognition, they provide superior choices.  HP's Planet Partners offer programs that allow large format banners and flags to be recycled to conserve energy.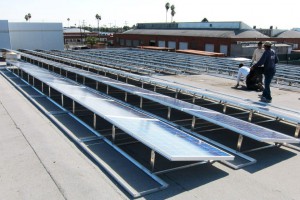 Eder Cetina, the company's creative director and museum consultant, explains OV's green initiative as, "we use modular systems to be re-purposed and reused".