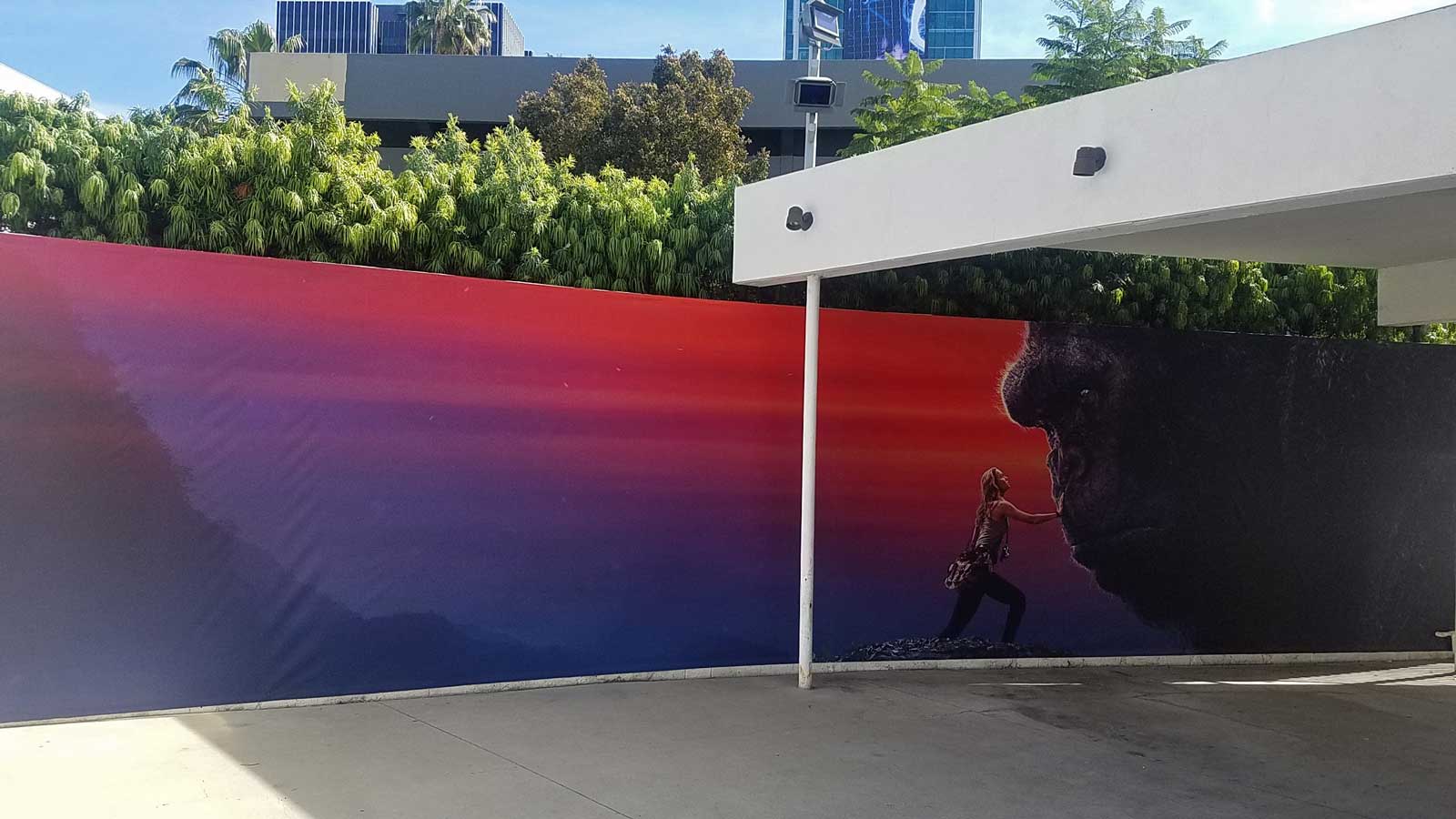 Kong:  Skull Island is another reboot of the franchise that stars Samuel L. Jackson, Tom Hiddleston, John Goodman, and Brie Larson. The plot follows a team of scientists and soldiers who land on a deserted island in the Pacific. They encounter lots of monsters including the gigantic Kong.
It was primarily shot in Hawaii and around Vietnam starting October 2015. It was considered a success at the box office and with the critics. It took home $566 million worldwide. There is already a sequel, Godzilla vs. Kong to release in 2020.
Kong:  Skull Island is now available for Direct TV.
Olson Visual installed numerous graphics for the film. This included:  column wraps, escalator, elevator, window, and parking graphics. They also created a costume and prop display and a large graphic using their famous T3 System. Check out these images of our amazing work!
Save