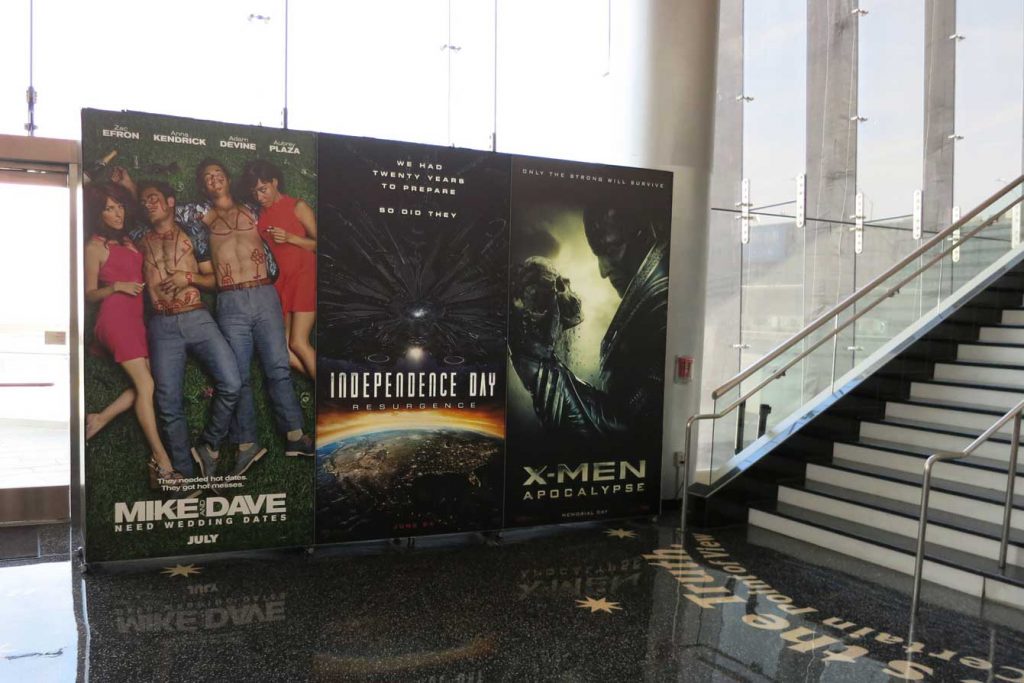 The second edition of the Independence Day series came out on June 24th.  Jeff Goldblum plays again David Levinson who investigates a mother ship heading to earth. Using technology that was developed more then twenty years ago, the world was able to have defense against the approaching aliens. The president of the United States was able to ban together a group of scientists and pilots to bring the planet earth to peace.
Unfortunately, this sequel did not include Will Smith. Smith originally agreed to do the project but opted out as the script was more developed. The actor had just finished a science fiction piece with his son and the new Independence Day script had too many overlying themes. Bill Pullman returns as does other actors but Randy Quaid was barely in the sequel.
Olson Visual created many graphics for the film. One was a large banner that hung outside the Pike movie theater. Another included a T3 structure in Century City.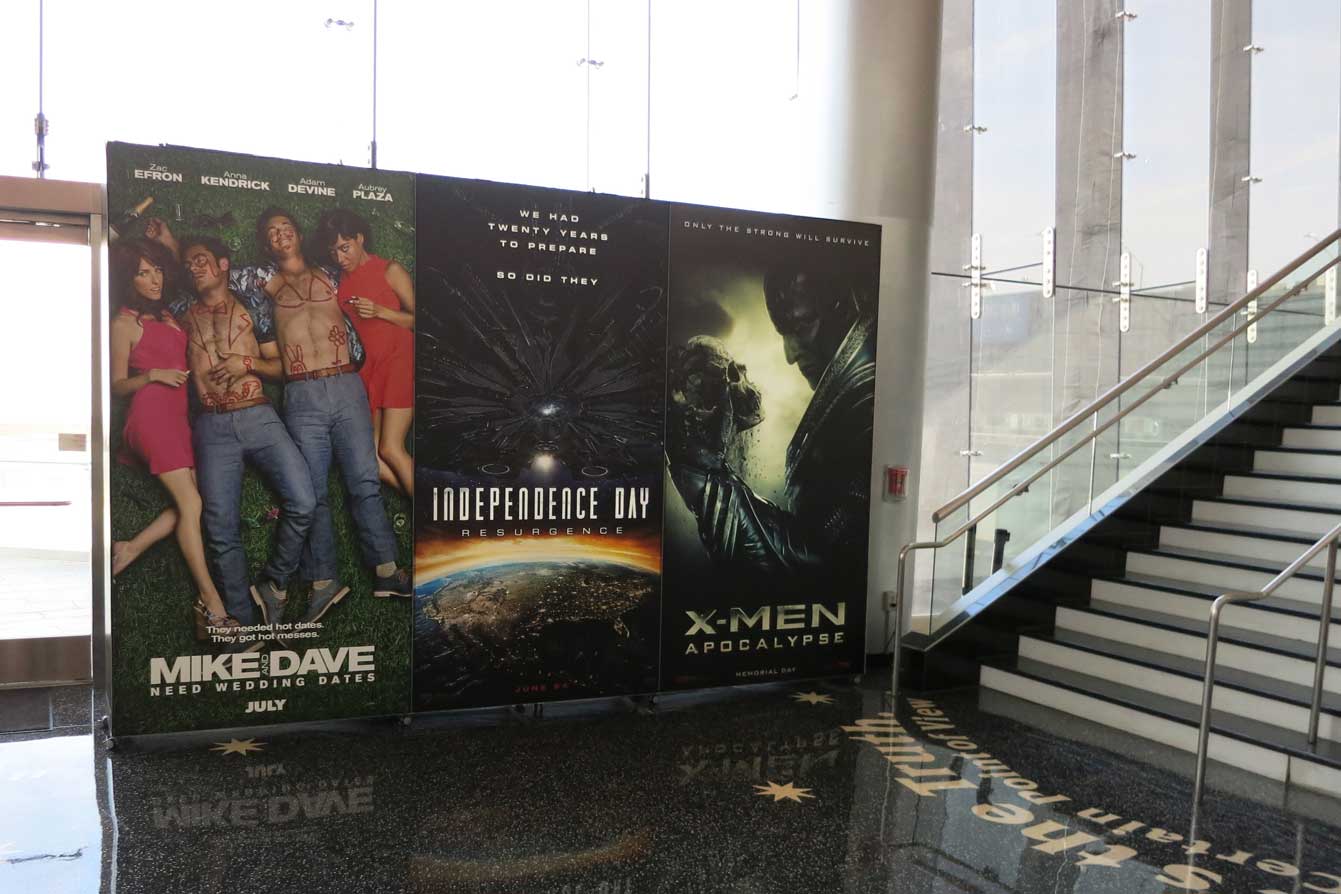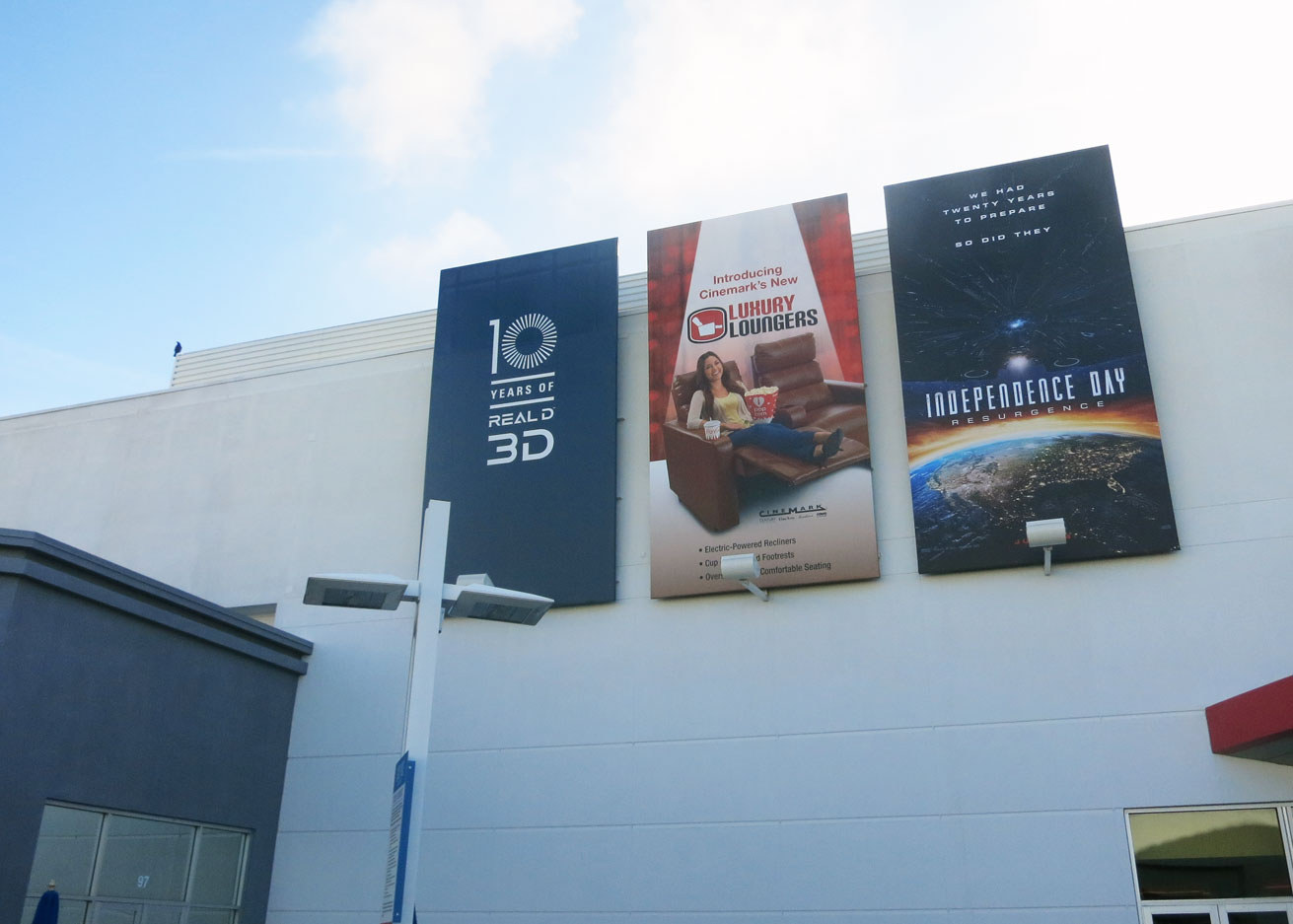 Save