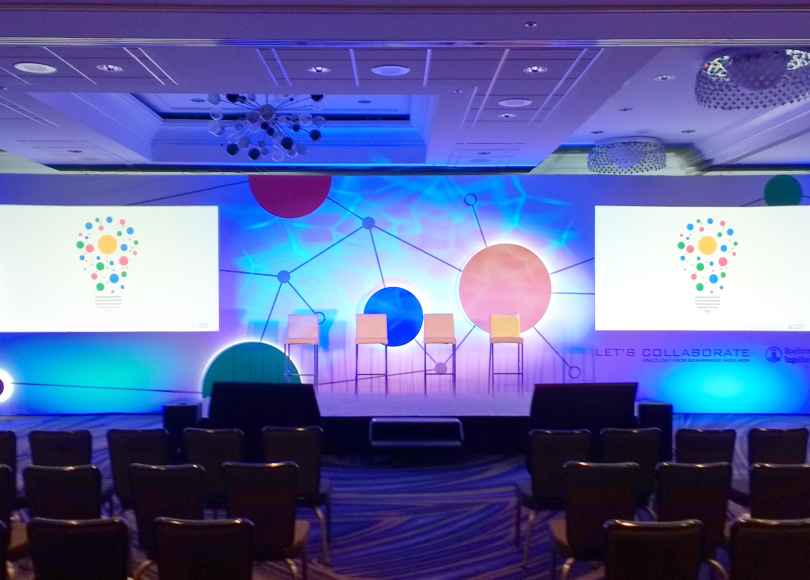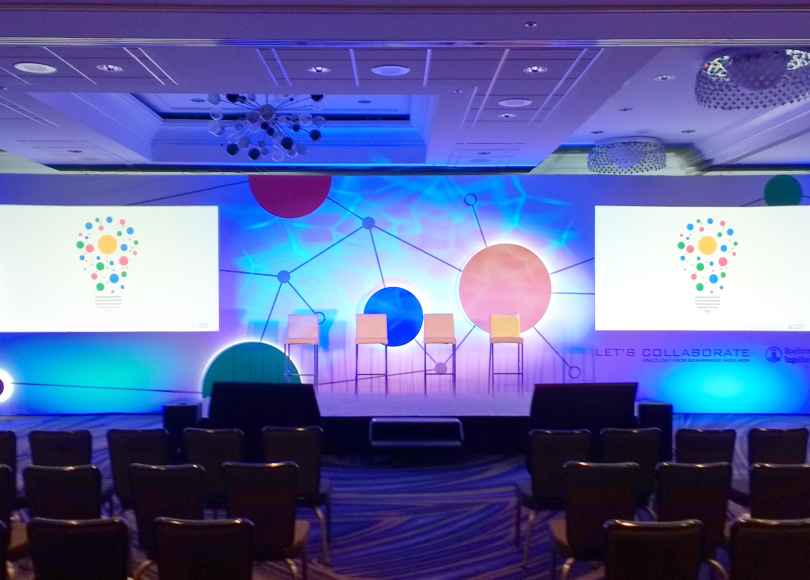 Olson Visual's T3 System delivers a unique design for Encore Productions in Las Vegas. They were asked to create a conference display wall with a framework system that measured eighteen meters long.
So, OV installed a large display wall situated on the stage to serve as a back drop using the T3 System. The design included 2 rear projection screens that had Velcro that stretched over the T3 bars. These screens were used for the speakers to present PowerPoint media, videos, and slides during their talk.
There were also custom circles with 1/4-inch-thick foam core board. LED tape was placed in the back of them to give off a halo effect. These circles were mounted on the T3 framework.
Olson Visual's Kelly Olson was interviewed and commented, "Using the T3 System meant we could easily store and transport the entire structure as it fitted into two roller cases. This was also the first time Olson Visual showcased rear projection screens and a seamless printed sixty-foot graphic altogether on one display out of T3. We are hoping to create more walls like this for other hotels as this display was such a success."
This was built by only two members of OV's team in under two hours! After the initial build-out, it took four hours for the rear projection screens, custom circles, and graphics to be installed.
Mukesh Kansara, the Senior Designer at T3 Systems said, "Olson Visual's team are always looking to push the boundaries with T3. The fact that we could help to design a display that included rear projection technology is a big step in the right direction for the product. OV continues to do some fantastic work with us and the product."
To check out more about the project and the article visit Tecna Display blog.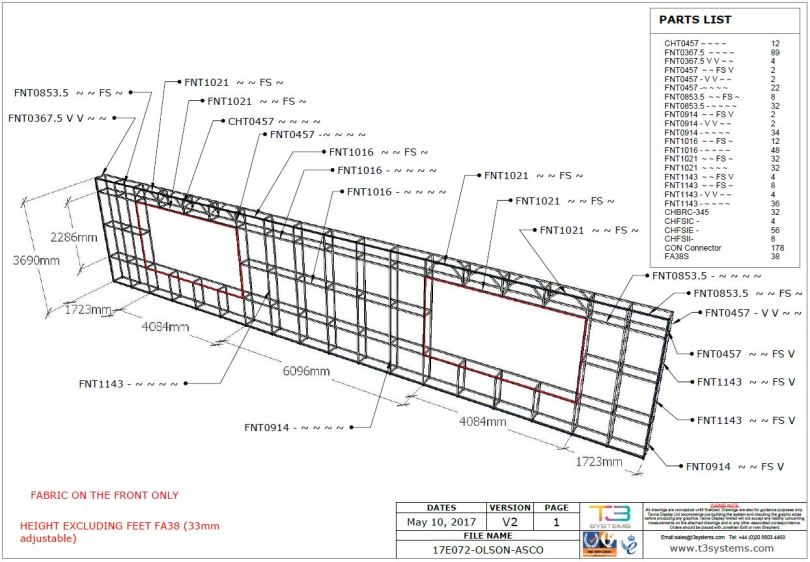 Save
Save
Save