Olson Visual is known as the leader in the graphic industry but they are also recognized for being proactive in the green movement. The company participates in numerous programs and sponsors many environmental organizations. OV is also the leader in using green friendly materials and a pioneer in eliminating landfill consumption.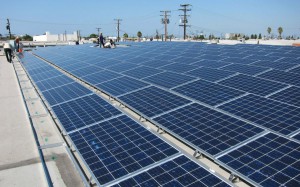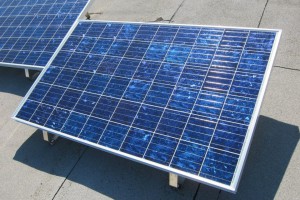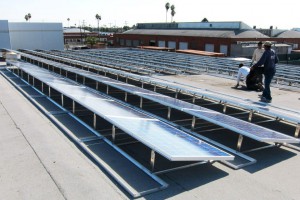 They believe in converting solar energy to power as they have installed a photovoltaic system on the roof of their offices. Now 65% of the company is run exclusively on solar power.
They are the innovator of using safe and clean printing products. From water-based inks to toxin free canvas, OV has kept both indoor and outdoor applications eco friendly. For example, OV uses Bioflex, a complete biodegradable vinyl material. Evergreen canvas is also available, a product that uses zero percent emission.
OV educates their clients about greener alternatives while providing cost effective products. We provide our customers with superior results that are both high quality and eco-friendly.  HP's Planet Partners offer programs that allow large format banners and flags to be recycled to conserve energy. They have also provided graphics using recycled material.
Olson Visual works other organizations that are concerned with the environment. They donate scraps to Side Street Projects (a mobile non-profit that provides education and art to children) and Trash for Teachers (a program that repurposes material for hands-on workshops). Together, they take necessary actions towards reusing, re-purposing, and re-imagining the usage of scraps. This helps reduce the devastating impact that materials have on our landfills.
OV is a sponsor of the Green Initiative of the California Association of Museums (CAM) and IGNITE!: OV is also a proud member of the UCLA's Los Angeles Regional Collaborative for Climate Action and Sustainability (LARC) and American Association of Museums (AAM).
OV does everything possible to move forward in conserving our environment for the future. Eder Cetina, the company's creative director and museum consultant, explains OV's green initiative as, "we use modular systems to be re-purposed and reused". They are dedicated to being the leader in the graphic industry and will always deliver high quality material with a green message.
Olson Visual, A+D Museum, Pic Green, and The Green Museum Initiative will host an evening that will showcase the latest in eco-friendly building products and new technologies for museums, commercial spaces, and retail projects.
For more information on the mentioned organizations:

http://www.calmuseums.info/gmi/index.html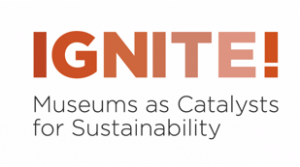 http://www.calmuseums.org/index.cfm?fuseaction=Page.ViewPage&PageID=836

http://www.environment.ucla.edu/larc/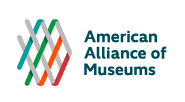 http://www.aam-us.org/about-us/who-we-are/strategic-plan.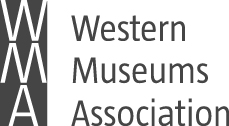 http://www.westmuse.org/conferences/events.html.

http://sidestreet.org/mobile-education/