Olson Visual created graphics for Paul Simon: Words and Music at Skirball Cultural Center
If you are a music fan of Paul Simon, you will need to check out the in-depth exhibition that peers into the life and career of this American legend. On display at Skirball are videos and artifacts brought in partly by the private archive. One of the objects on view is his guitar from when he was thirteen. Other things include:  pads of yellow papers that he would write down his lyrics including 'Mrs. Robinson', fan letters, music sheets for 'Bridge over Troubled Water', and a music lab.
His story is quite amazing. Simon was born in Queens and later met Tom Wilson (from Columbia) who helped launch his career. The first Single Wednesday Morning 3 A.M.,' bombed but Wilson reworked the song 'The Sound of Silence' with drums and electric sounds which became a smash hit. Unfortunately, Simon didn't consider it to be his music.
Olson Visual created many large murals and wall graphics for the exhibition. Check out these images the exhibition including the installment of the large graphics.
Skirball Cultural Center
2701 N Sepulveda Blvd, Los Angeles, CA 90049
http://www.skirball.org/exhibitions/paul-simon-words-music
Paul Simon April 27 – Sept 3, 2017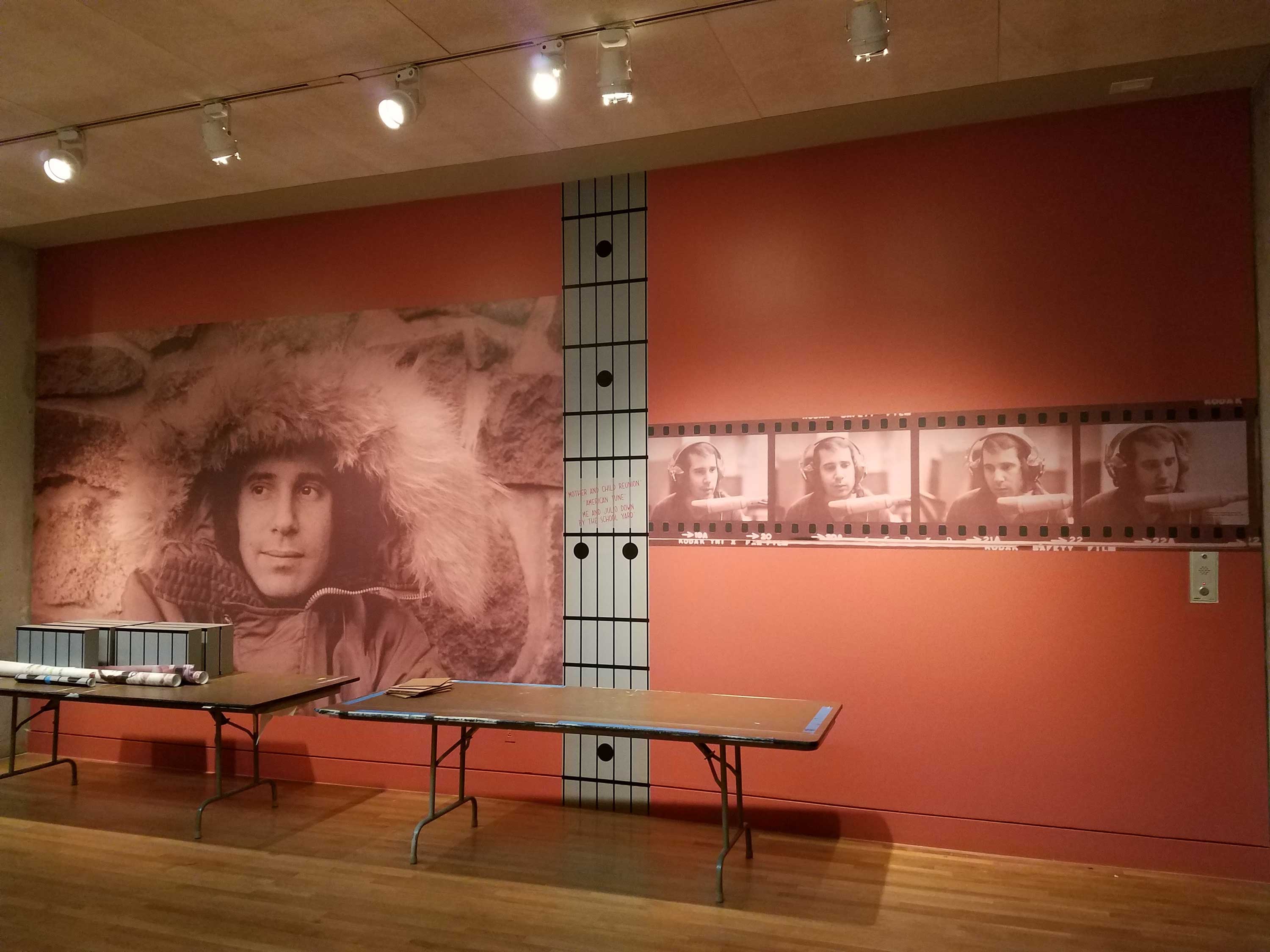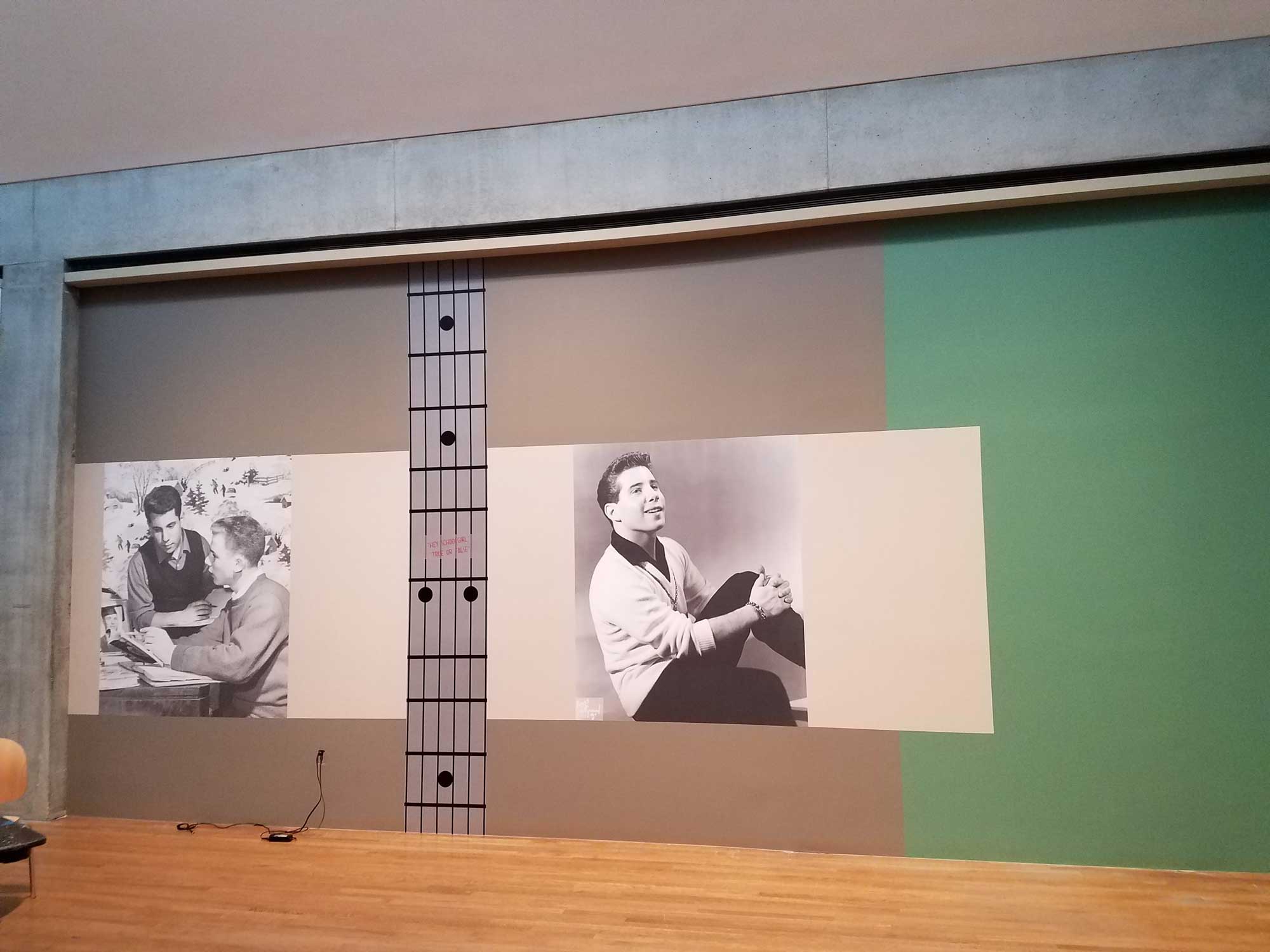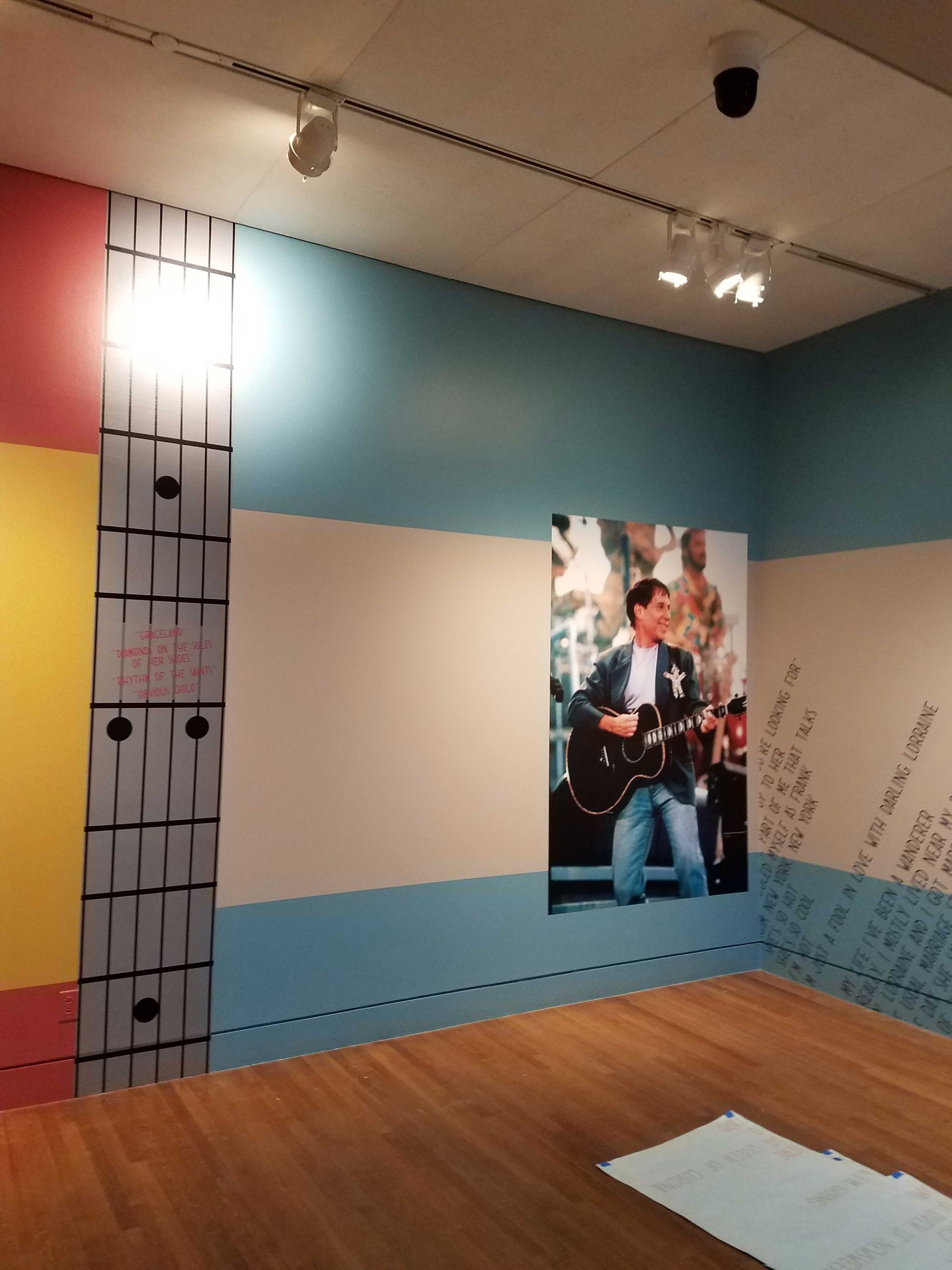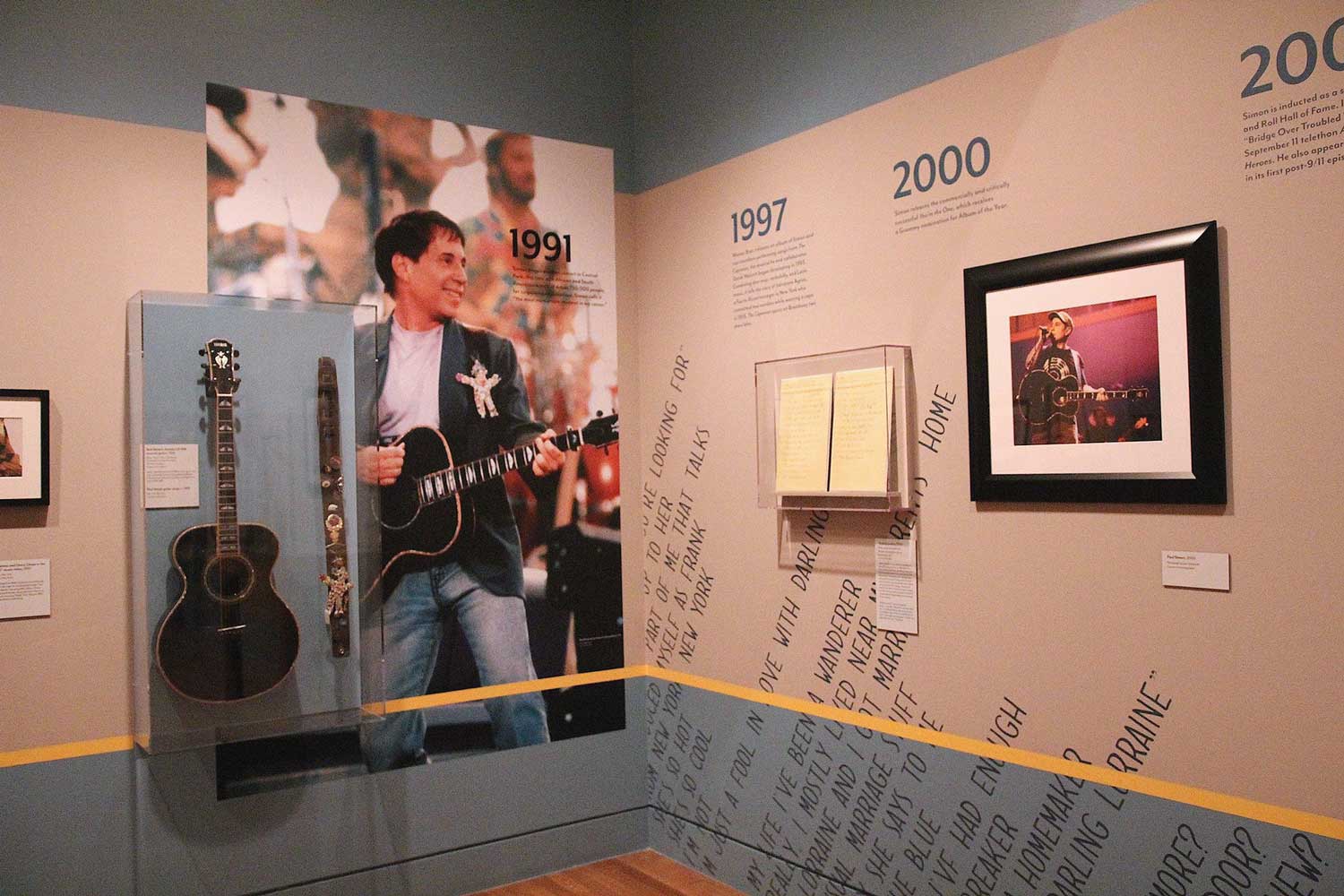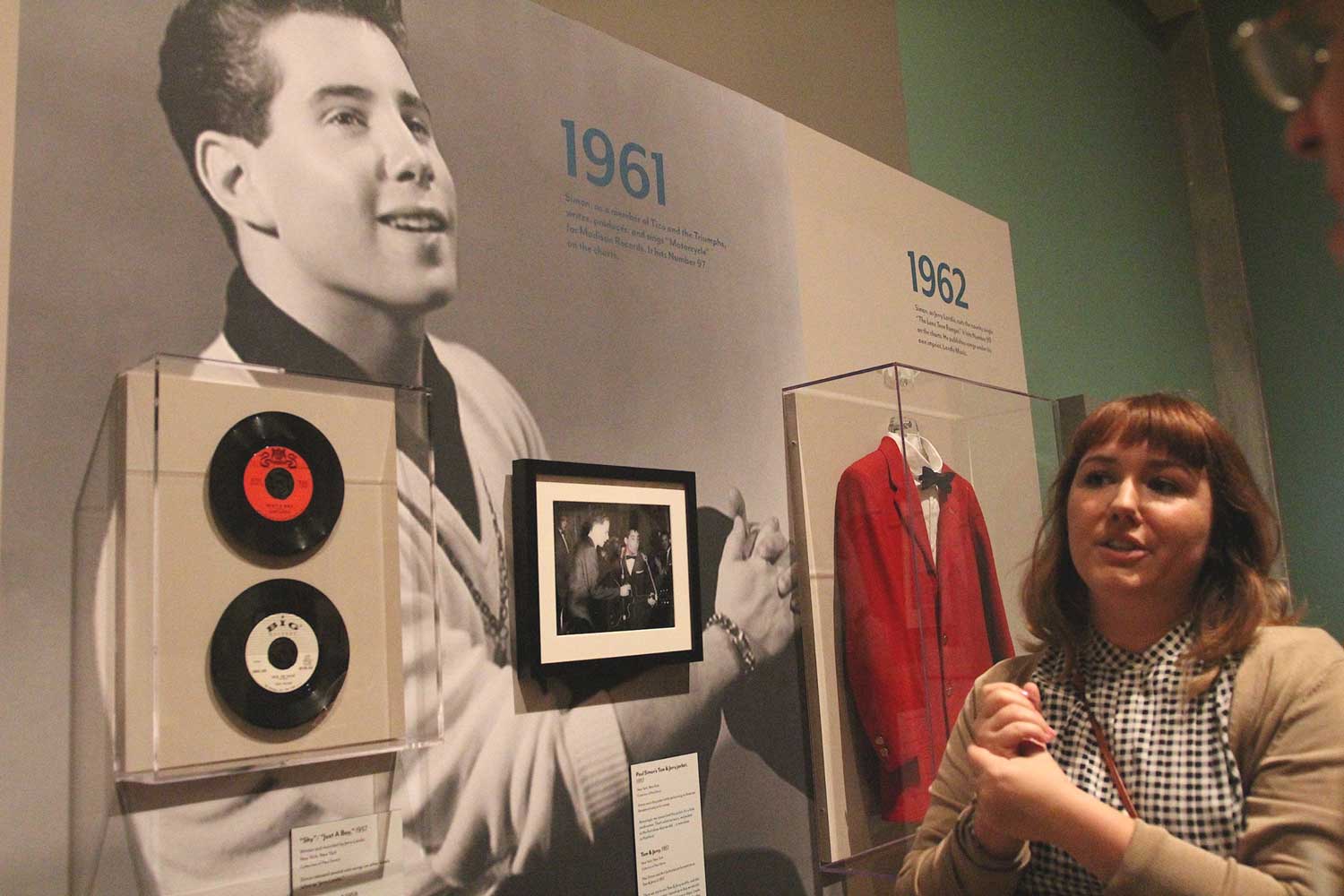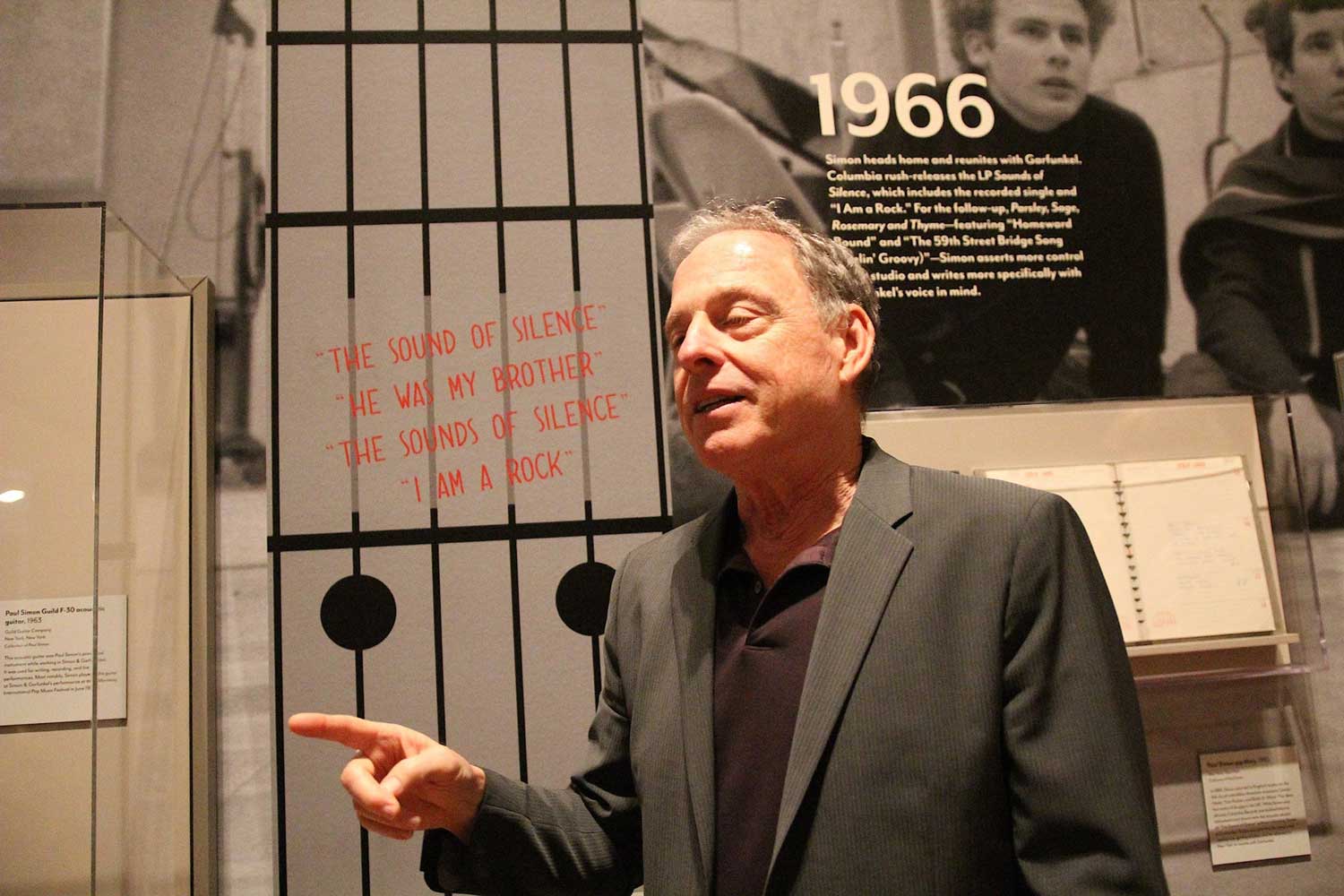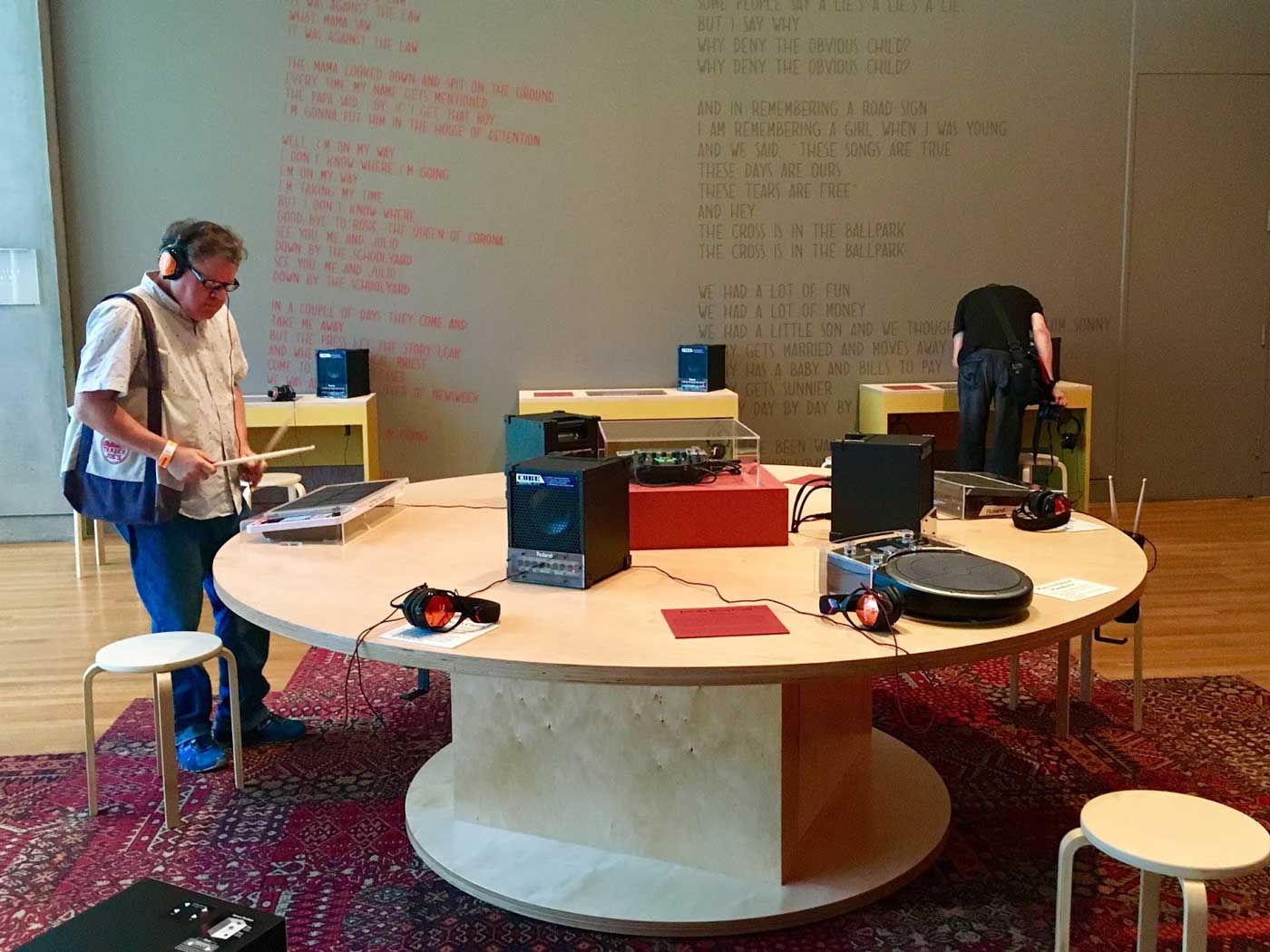 Save