Olson Visual is known for being the best in the graphic industry but they are also recognized for being proactive in the green movement. The company participates in numerous programs. They are also a sponsor for many environmental organizations. In hindsight, they take action in helping the awareness of an eco-friendly community. To find out more information, you can visit this page: http://www.calmuseums.org/index.cfm?fuseaction=Page.ViewPage&PageID=941

Olson Visual is a proud sponsor of the Green Initiative of the California Association of Museums (CAM). CAM is an organization that consists of individuals and institutions that work together to create a dynamic community. Their initiative promotes sustainability for the future of California museums. When institutions sign their accord, they are making a commitment to recycle, reuse, and to develop new ways of promoting an eco-friendly outlook on the environment. Some of the establishments that have pledged include: San Francisco Museum of Craft + Design, Aquarium of the Pacific, San Diego Zoo, and the Museum of Photographic Arts. To find out more information click here to visit their wonderful website: http://www.calmuseums.org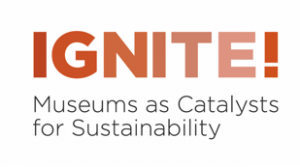 Olson Visual recently sponsored the program IGNITE!:  Museums as Catalyst for Sustainability. This was an event that was held over seven areas of California including UC Davis and Academy of Sciences in San Francisco. By supporting CAM's Green Initiative and the IGNITE! program, OV was awarded the prestigious International Design Communication Award in the category of "Best Sustainable Campaign". In retrospect, the company was recognized for making the event actually happen. CAM has described Olson Visuals efforts as a "leader in sustainability and this support is an extension of that commitment". To find out more information on IGNITE!, you can visit CAM's website by clicking here: http://www.calmuseums.org/index.cfm?fuseaction=Page.ViewPage&PageID=836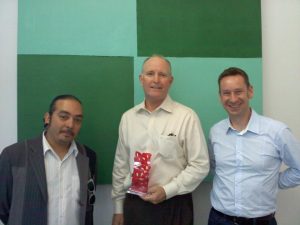 Rick Olson holding the International Design Communication Award next to Tim McNeil, Chair of CAM's Green Museums Initiative (right) and Eder Cetina, OV's creative director and museum consultant (left).

OV is also a proud member of the UCLA's Los Angeles Regional Collaborative for Climate Action and Sustainability (LARC). This network is designed to engage not only individuals but to also work closely with the businesses, academia, labor, and government to develop ways of combating the climate change. They want to encourage a greener economy through communities. Recently, an innovative new study by UCLA's Alex Hall, showed that the Los Angeles region will heat up 4 to 5 degrees by 2041. Therefore, we need to be proactive in reducing gas emissions and water usage. This is an urgent call and Olson Visual supports the immediacy to take action. You can visit LARC's website by clicking here: http://www.environment.ucla.edu/larc/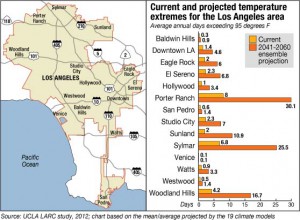 The graph of the climate extremes of Los Angeles.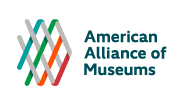 The graphic company, OV, is also a member of the American Association of Museums (AAM). This organization promotes "excellence, advocacy, sustainability and alignment." Eder Cetina, Olson Visual's creative director and museum consultant, serves on the board of the professional interest committee for greener museums. This extension of AAM, called Pic Green, educates the museum community about environmental issues. They also focus on making the day-to-day operations more green friendly. You can visit their website to find out more how you can help: http://www.aam-us.org/about-us/who-we-are/strategic-plan.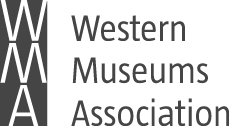 From October 21st to October 24th, Olson Visual will participate in Western Museums Association's annual meeting in Palm Springs. This year OV is creating all of the graphics using recycled material. Everything will be repurposed and nothing will go to a landfill. To find out more information regarding WMA or the Palm Springs Annual Meeting, visit their site at http://www.westmuse.org/conferences/events.html.
OV does everything possible to move forward in conserving our environment for the future. They are dedicated to being the leader in the graphic industry and will always deliver high quality material with a green message.