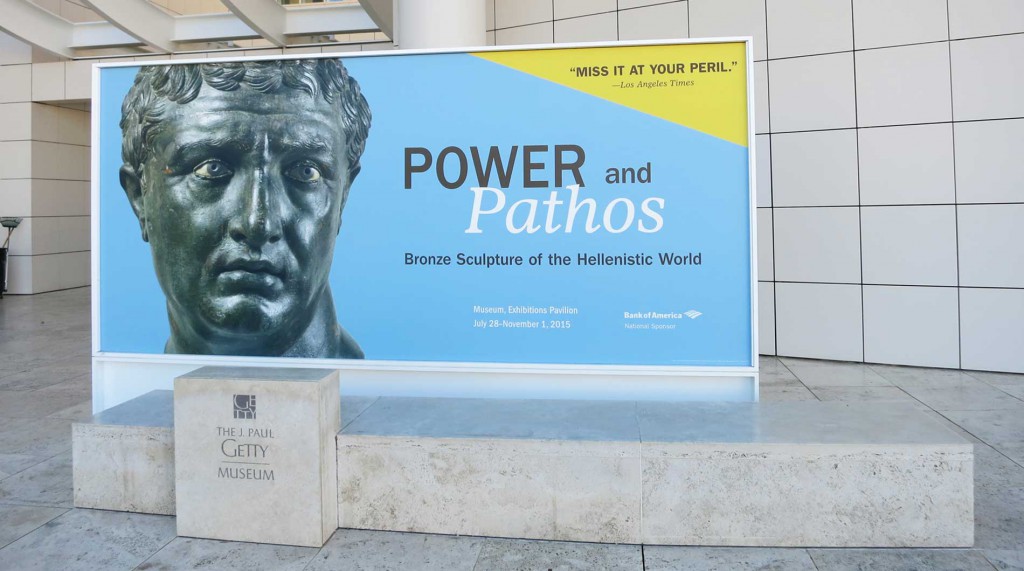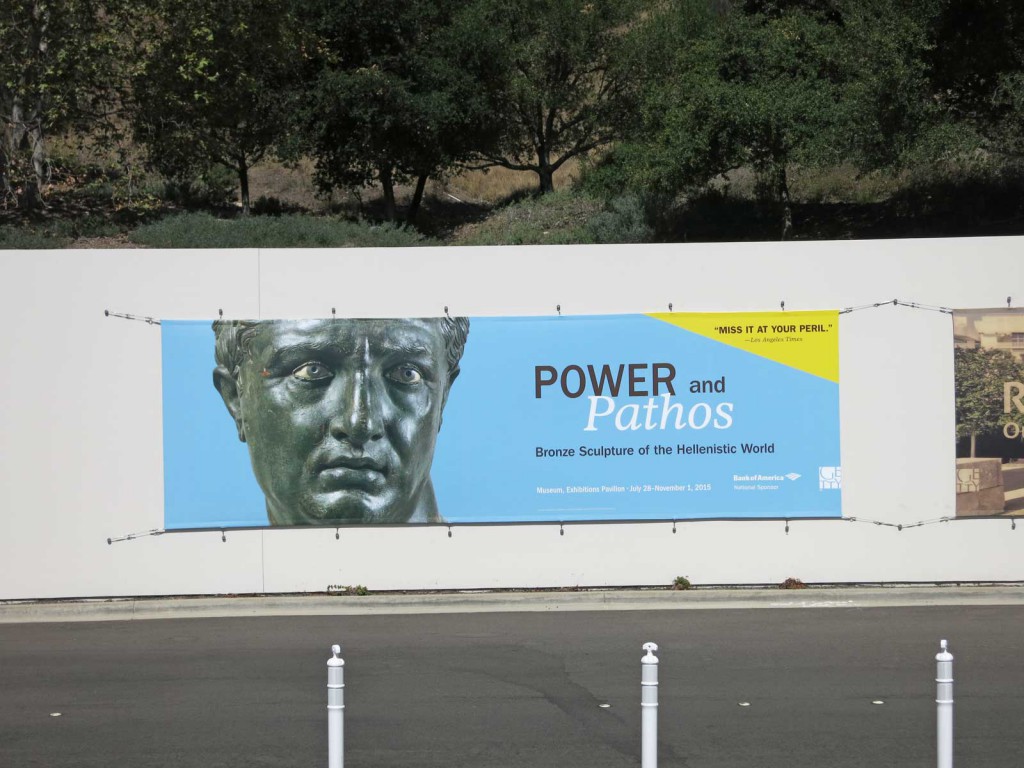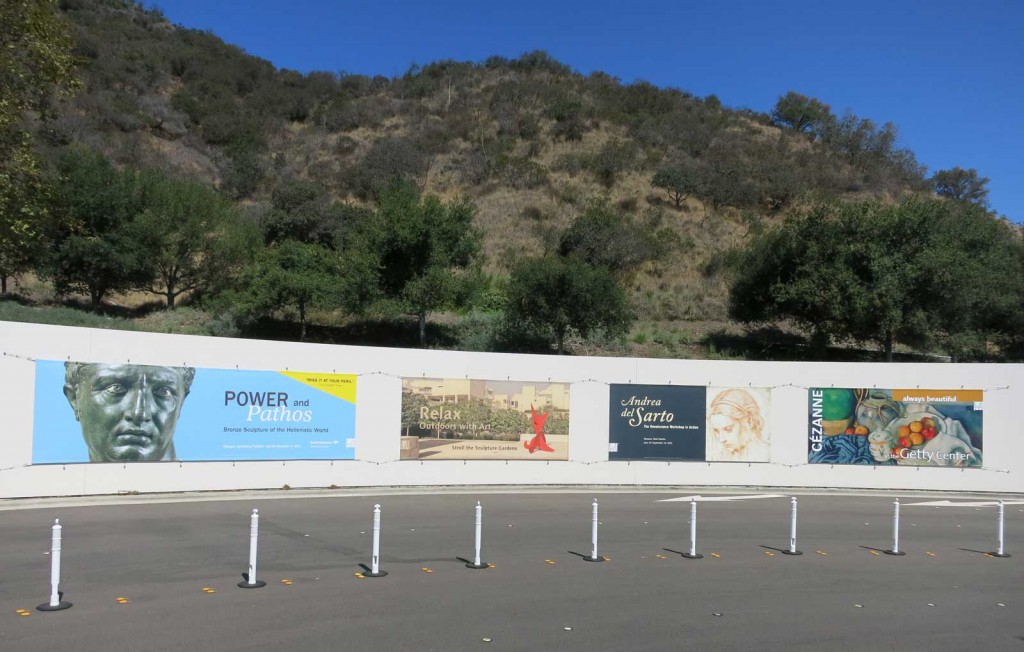 The Hellenistic period lasted from the death of Alexander the Great until the Roman Empire in 31 B.C. During this time, bronze was the main medium for artistic expression. Sculptors changed from classical forms to highly realistic interpretations. Bronze also replaced marble because of it's reflective qualities, strength, and the ability to hold more detail.
These sculptures are casted from an array of materials including:  tin, copper, lead, and other elements. Primarily, they depicted citizens in large cities, gods, rulers, and heroes. There were only a few of these artworks survived the test of time. This exhibition is the first time in history that most of them will stand side by side.
The show was organized by the Fondazione Palazzo Strozzi in Florence, National Gallery of Art in Washington, and the J. Paul Getty Museum.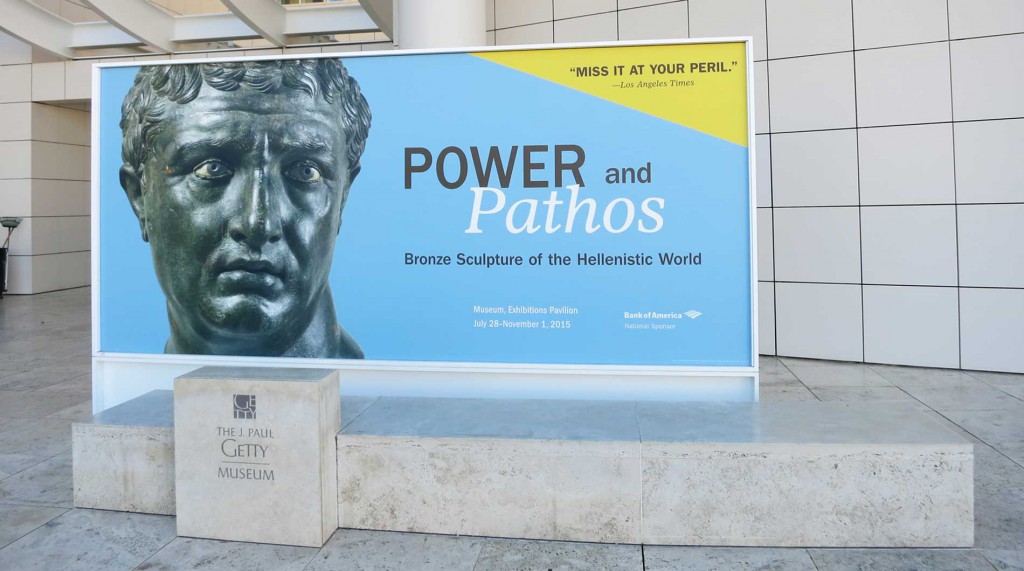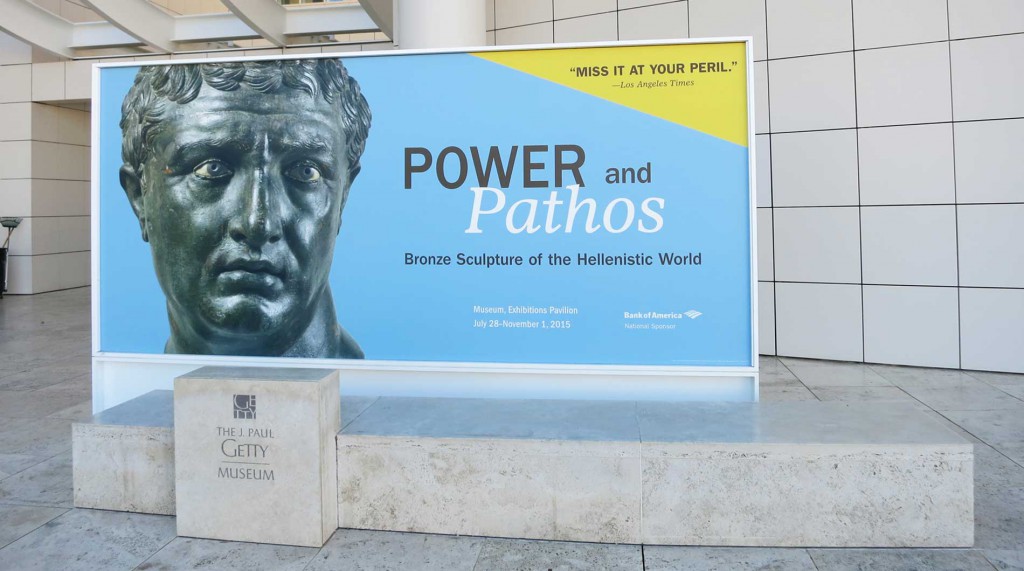 Check out these amazing graphics that Olson Visual created. First, is a large wall mural and the second is a banner that hangs in the entrance into the museum.
Don't forget to visit the exhibition before it goes down.
The J. Paul Getty Center
1200 Getty Center Drive
Los Angeles, CA 90049z
http://www.getty.edu/art/exhibitions/power_pathos/
Tuesday–Friday and Sunday 10:00 a.m.–5:30 p.m. Saturday 10:00 a.m.–9:00 p.m. Closed Mondays