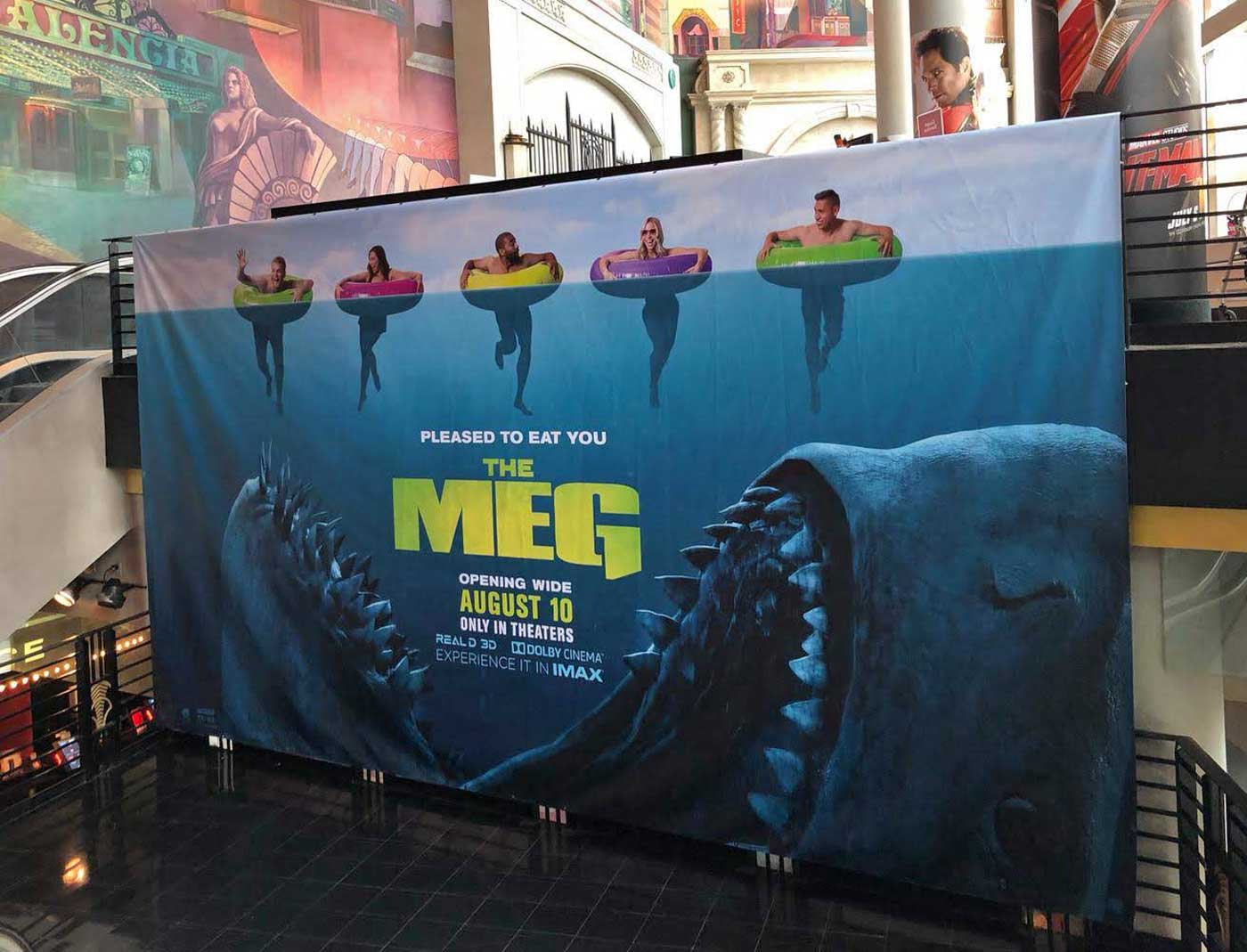 It's been forty-three years from the infamous film, Jaws was released. Our fascination of sharks grew over the years. Shark week became a successful television sensation. Now we have a super-large addition to our shark craze. The Meg is a shark-themed 2018 science fiction thriller. It is loosely based off the book by Steve Alten, Meg:  A Novel of Deep Terror and stars Li Bingbing, Jason Statham, Cliff Curtis and Ruby Rose. Originally, Disney owned the rights to the book in the 90s but was later purchased by Warner Bros. Production didn't start until 2015.
The movie follows a group of scientists who find a seventy-five foot megalodon shark while deep on the floor of the Pacific Ocean.
Check out our images of the work we completed for the film. We created numerous large-scale banner graphics, floor graphics, marquees, and backlit graphics using our T3 System.