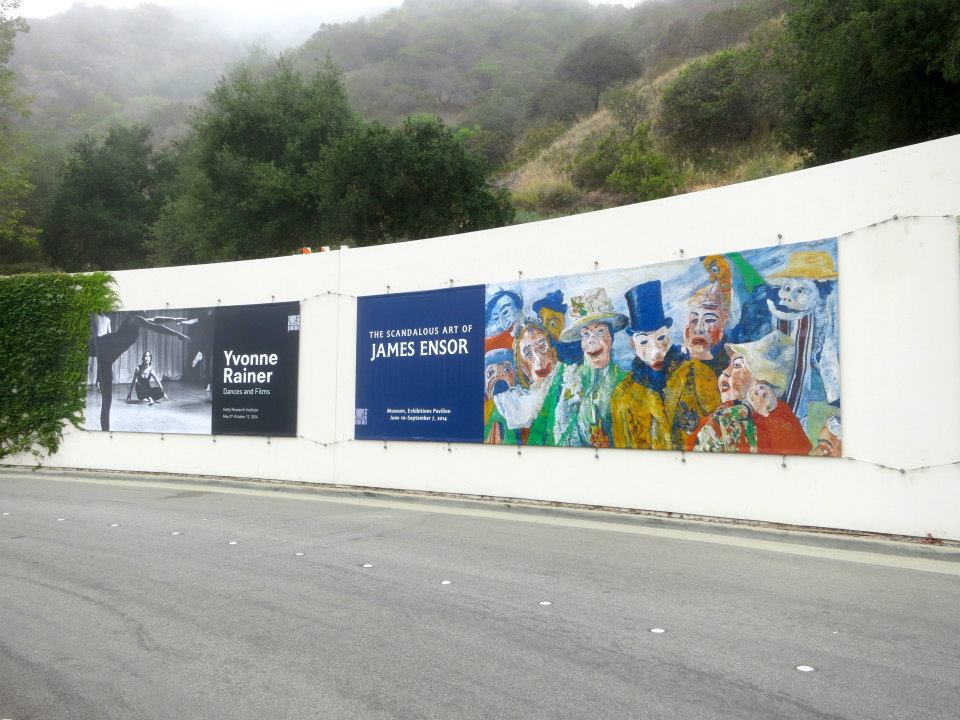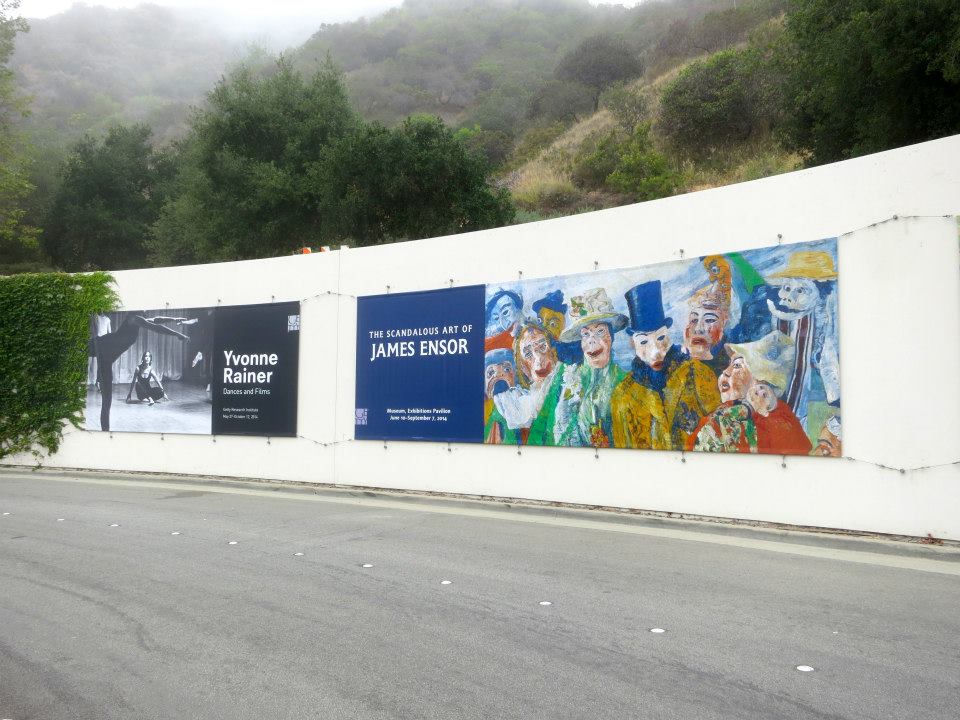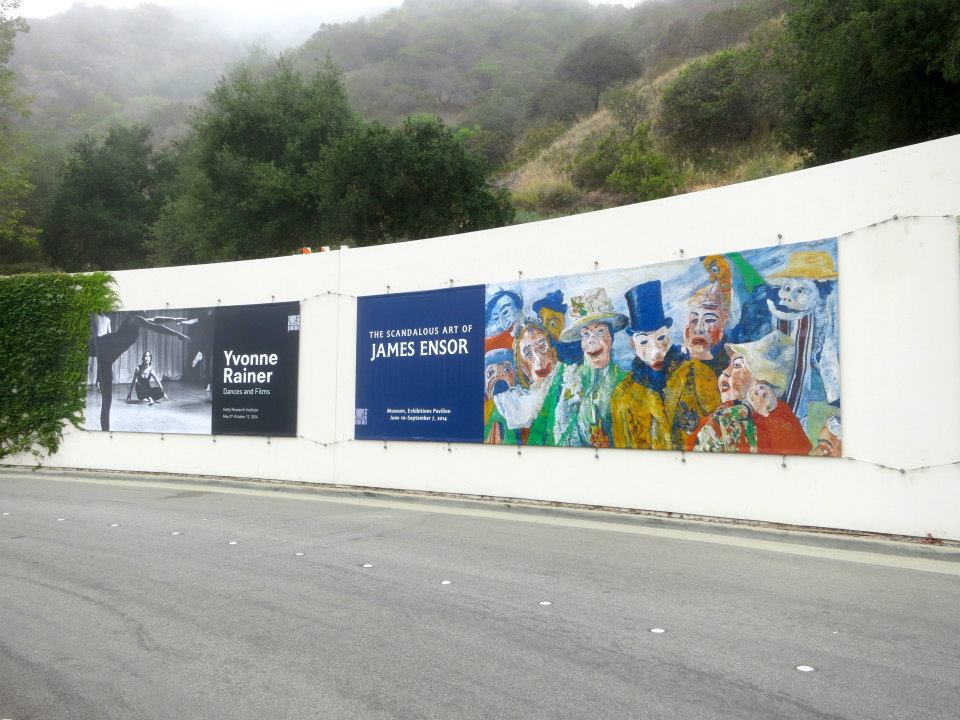 As you drive up Getty Center Drive, you will see the banners done by Olson Visual. The very colorful The Scandalous Art of James Ensor and the contrasting black and white banner of Yvonne Rainer give the stark wall a beautiful display of graphics. Olson also created other graphics for The Scandalous Art of James Ensor. Here are pics of the mural and wall graphics.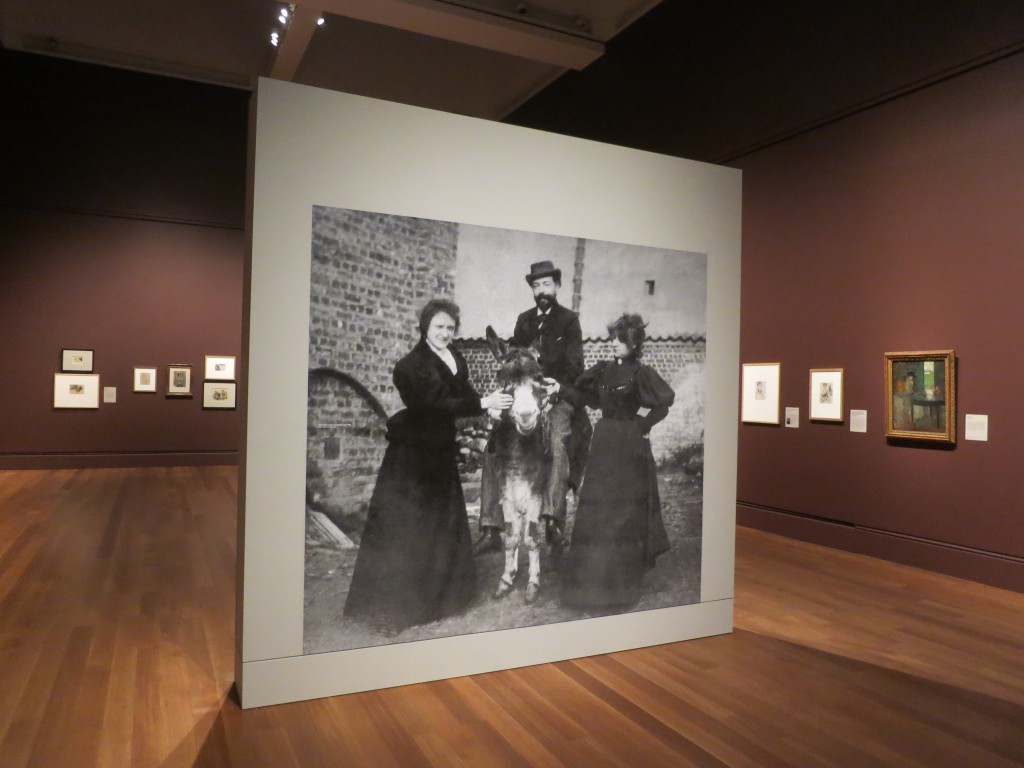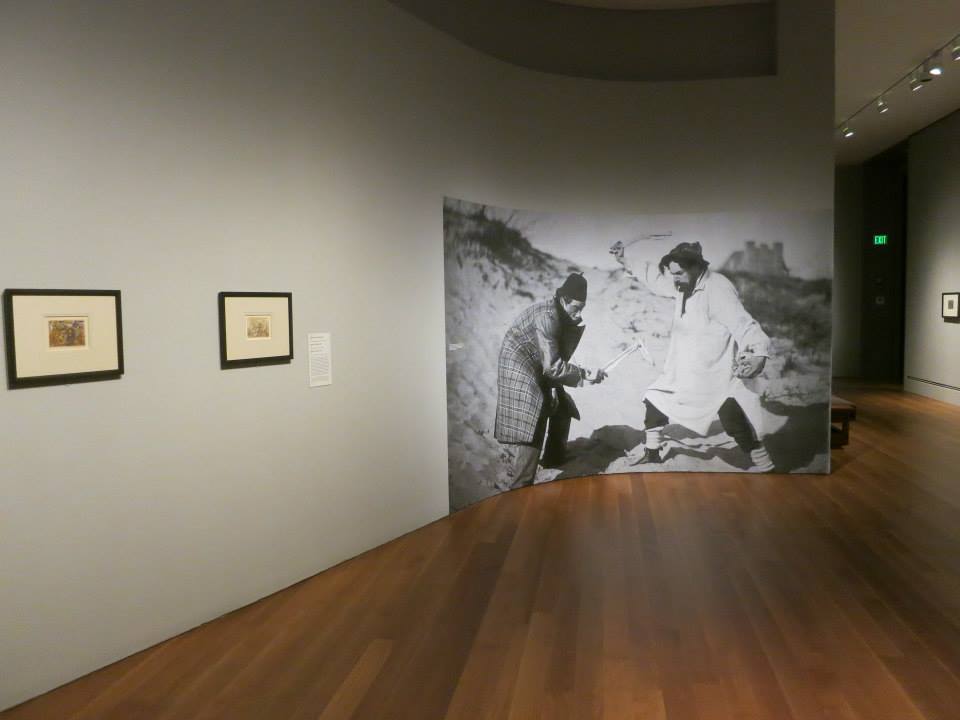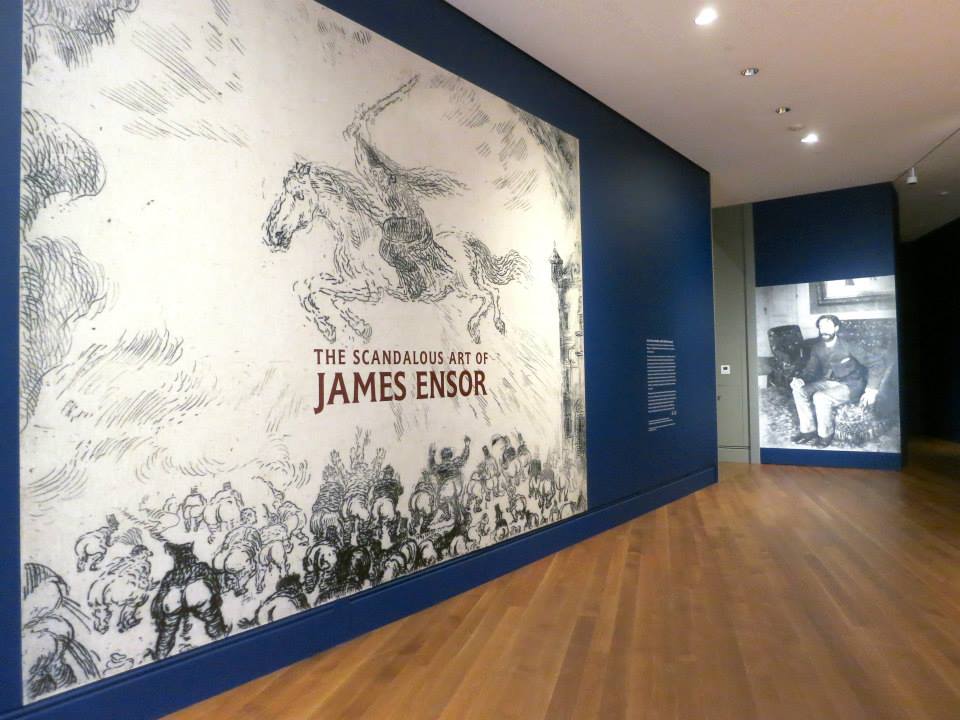 James Ensor for most of his life was considered a major international star with honors from his native country, Belgium.  But later, he was a questionable artistic figure.
During a time of political instability in Belgium, Ensor inspired most with his amazing images. His work was dynamic with "high and low, old and new, familiar and exotic, and oscillated unpredictably between painting, drawing, and printmaking." He was influenced by both nature and European style. Ensor's art had:  satire, gothic sensibility, the avant-garde, mysticism, and psychological implications. He forever changed modern art by impacting impressionism with his morbid paintings. This was quite different from the current trends happening in art. The other painters at this time did not accept his work. They couldn't understand it and sometimes shunned him. He was too eccentric for his time but today he is considered revolutionary in his technique and concepts.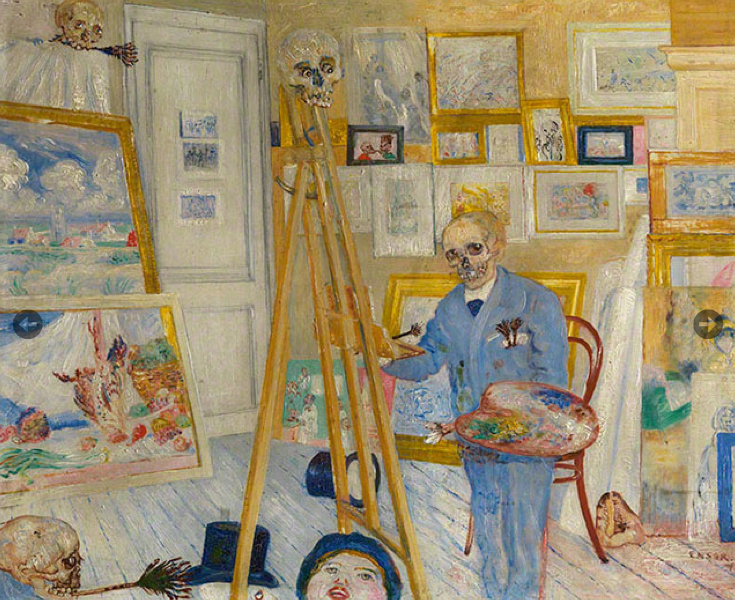 To find out more information and to see source of information please visit the Getty website by clicking here: http://www.getty.edu/art/exhibitions/scandalous_ensor/
The current exhibition, The Scandalous Art of James Ensor, runs June 10 – September 7, 2014.
J. Paul Getty Museum
1200 Getty Center Drive
Los Angeles, CA 90049-1687