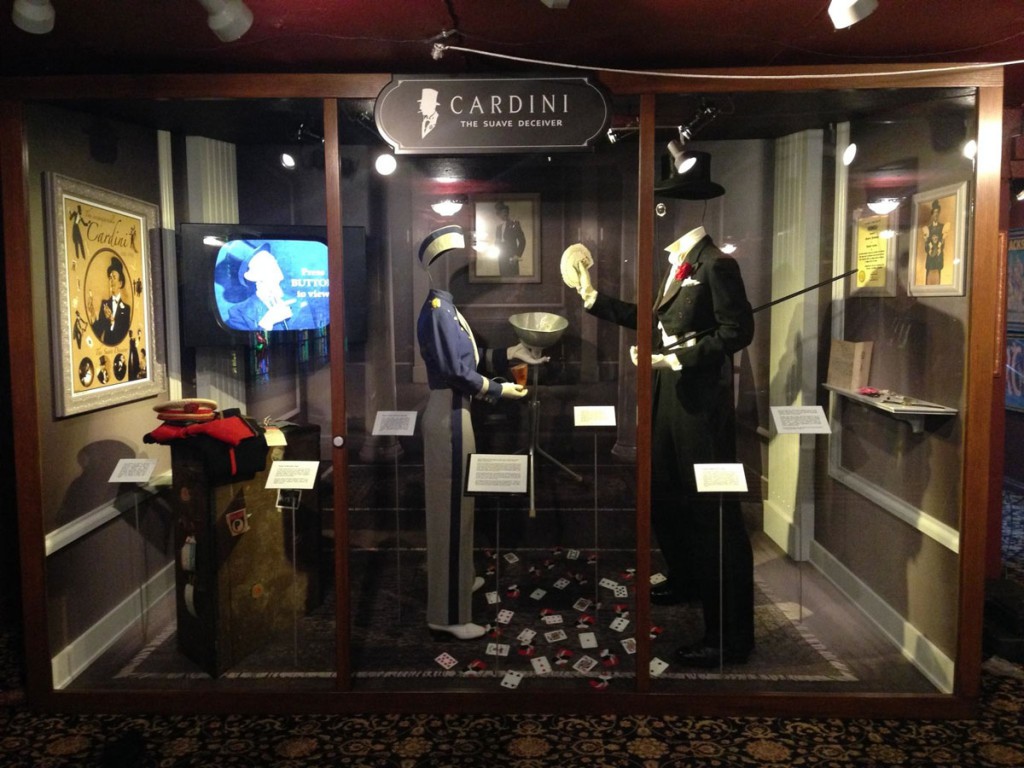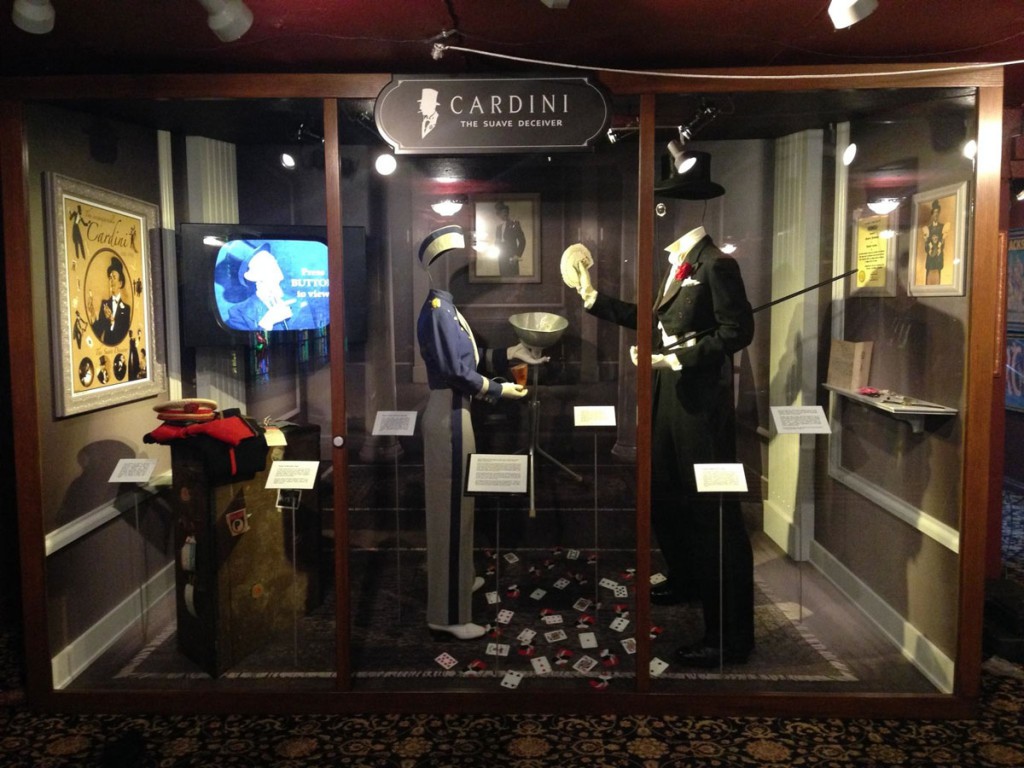 Cardini's great nephew, Randy Pitchford (who owns GearBox, one of the biggest videogame makers who made Borderlands, Brothers in Arms, and Duke Nukem: Forever), made the commitment to preserve Cardini's legacy at the Magic Castle. He had to outbid David Copperfield to purchase the costumes that are found here in the display case. He then invited Olson Visual to help exhibit his acquisitions after seeing OV's Hollywood theater displays.
Olson Visual started this project in July 2013. One of the most difficult tasks was to find the right people to handle the delicate historical costumes. We found designers that specifically focus on vintage Hollywood costumes.
Custom mannequins were made for Cardini and his wife, Swan (who was also his assistant). The angle of the mannequins was quite important to the look of the display.
OV produced all the background murals. They replicated the playing cards and a mural using a forced perspective. The original mural that we replicated can be found in this video:
When viewing this video, pay close attention when Cardini walks from backstage right up to the audience.
Olson Visual used a forced perspective to make the display seem much larger and have a dimensional look. The cards on the floor were made in different sizes (larger ones in the front while the smaller cards were placed in the back). The framed photos on the sides were cut into angles to appear to make the space appear deeper.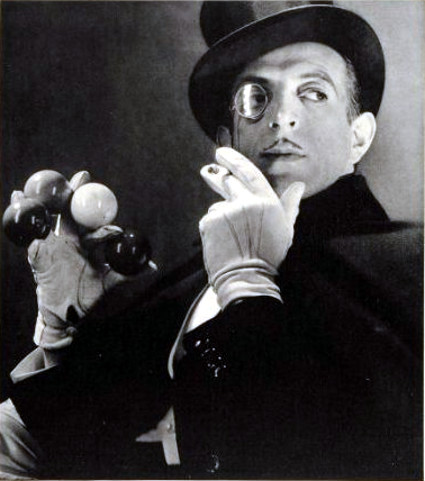 Here is a little background on the magician Cardini. Cardini was possibly the most exceptional and influential magician ever. He was known for card manipulation by combining parody and a 'just happened' effect. He was born as Richard Valentine Pitchford in 1895. He was of Welsh background. His career spanned more then fifty years in America and Europe. In 1933 he performed at the London Palladium before the Royal family. Later, he was presented the Silver Wand by the Magic Circle. Tony Curtis at the Magic Castle gave him the title 'Master Magician'. On November 13th 1973, Cardini died in Gardiner, New York. It wasn't until 1999 he was inducted into the Magic Magazine's Top Magicians of the 20th Century.