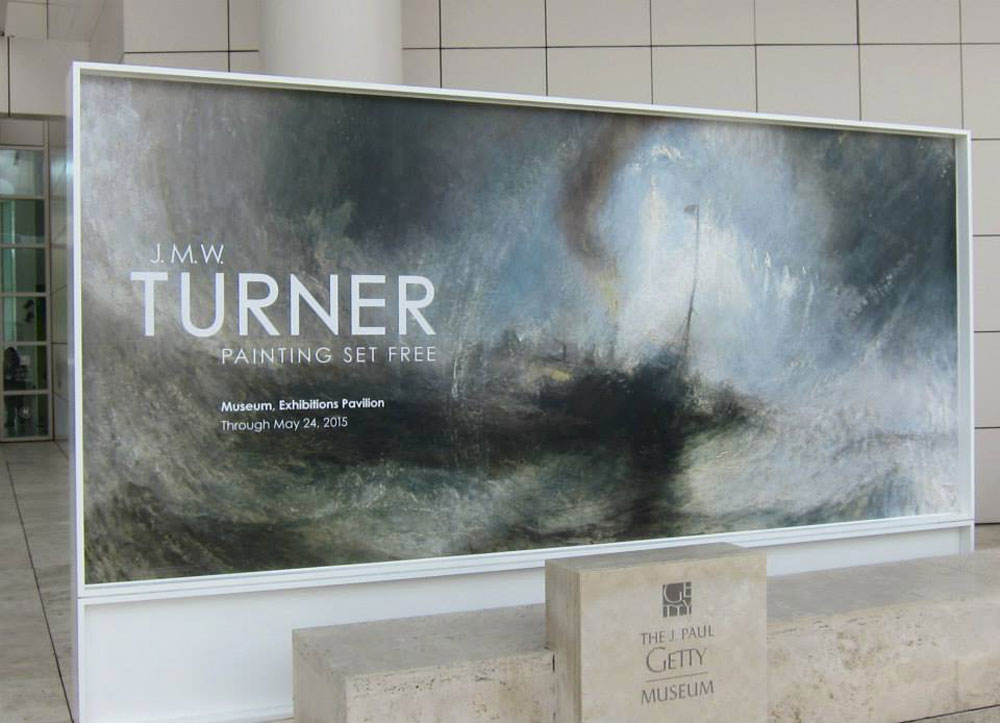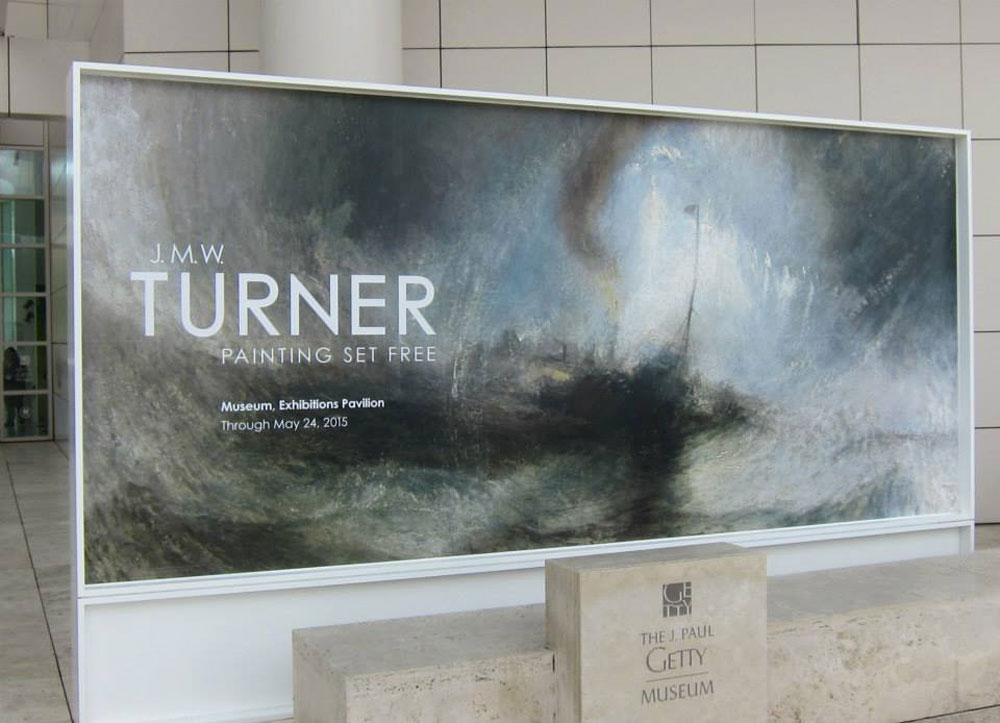 J.M.W. Turner was quite inventive for the eighteen hundreds. Most of his more prominent work was produced at the last 15 years of his life. His work was considered radical and later, the preface to Impressionism painting. He was a master of light and a romanticist by heart.
This exhibition was organized by the Tate Britain Museum in England. More than half of the works of art are marine-inspired. He was quite fond of the ports of Venice and enjoyed the sport of fishing. He also painted vistas, mountains and canyons, the desert, and natural disasters. He would paint snow storms in particular.
Turner was a very celebrated landscape artist in Europe. He was known for his historical paintings with naturalism but celebrated for his romanticism.
Olson Visual created many of the graphics for this exhibition. Including:  floor graphics, murals, banners, and wall graphics. Check out these photos of our team hard at work.
The Getty Center
1200 Getty Center Dr, Los Angeles, CA 90049
(310) 440-7300
http://www.getty.edu/visit/center/