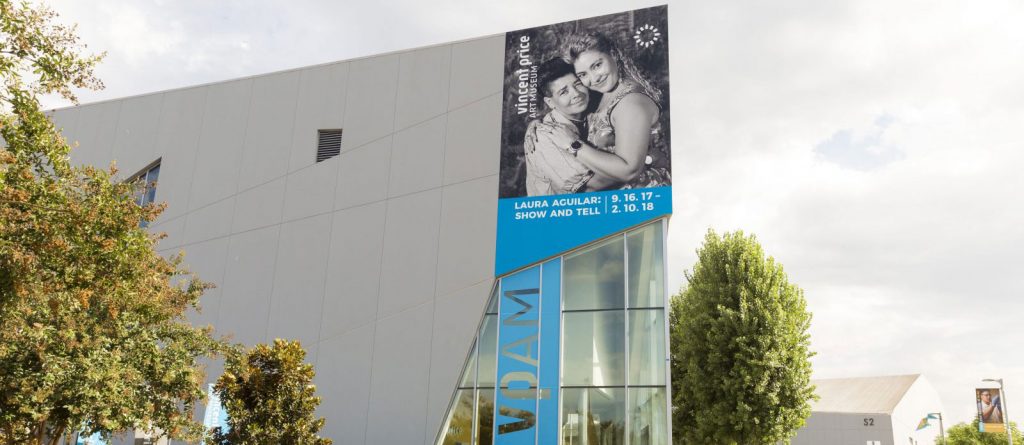 Olson Visual worked on the Pacific Standard Time LA/LA's Laura Aguilara exhibition at The Vincent Price Museum. The retrospective included around one hundred and thirty works of art, primarily black and white photos. Some were self portraits while other's included a dialogue of a surrounding community. Aguilar's work was defiant and represented a different perspective of the female body. Her works was a way of self-acceptance in a site-specific landscape. This created a dialogue and sociological conversation.
The work echoed the very nature of the PST LA/LA theme. The artist herself, talked about her work with a biographical approach explaining, "My father told me if asked say your 'Mexican American' My mother told me what ever you do in life, all people will see is the color of your skin. I spent 20 years feeling ashamed, but that was then."
Aguilar's photographs also included a series titled, Latina Lesbian portraits. Here, she photographed empowering images of sexuality and race. She rejected the passé traditional voyeurism but a power dynamic of subject and artist. She often blurs these areas.
She also photographed herself in various natural landscapes in peace and harmony. These iconic imagery showed how she has become comfortable with her body: as a Mexican-American women who identifies in the LGTBQ community.
Check out our images of the work we created for this ground-breaking exhibition. We installed a large-scale graphic on the outside of the museum. Inside, we created a mural for the title piece of the show.
Vincent Price Art Museum
Laura Aguilar:  Show and Tell
September 16, 2017 – February 10, 2018
East Los Angeles College
1301 Avenida Cesar Chavez
Monterey Park, CA 91754
http://vincentpriceartmuseum.org/exhibitions%EF%80%A2lauraaguilar.html