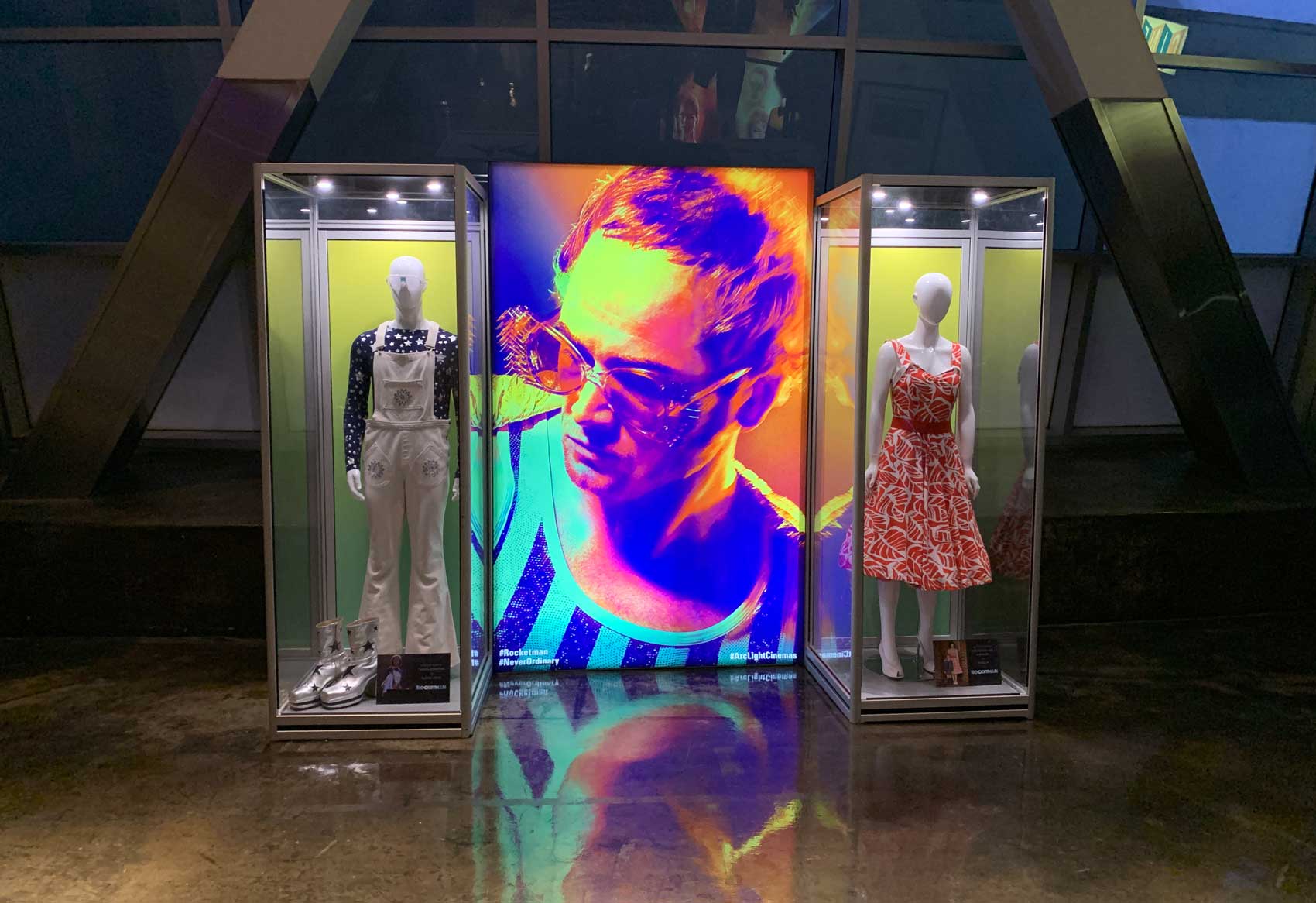 Rocketman is a movie based off the music and life of the famous Elton John. It stars Taron Egerton as John. It also has Bryce Dallas Howard and John Reid. The film shows how the rockstar grew up as a prodigy at the Royal Academy of Music to his rock fame. Originally David LaChapelle was to direct and have Justin Timberlake as the younger version of Elton John. Then in January of 2012, Focus Features was involved. They hired director Michael Gracey and Tom Hardy was signed on to be the star of the film. Elton John didn't like the direction and left Focus Features to Paramount Pictures. There, Egerton and Fletcher were hired.
Once the movie had been made, Paramount Pictures wanted to censor the gay sex scene. This was because they wanted to get the movie rating from an R to a PG-13 (wanted the same as the highly successful Bohemian Rhapsody had a PG-13). It was kept in but other countries banned the scene. This included Malaysia and Russia.
The movie premiered at the Cannes Film Festival on May 16, 2019. It had positive reviews from the critics mainly for Egerton's acting. It grossed $195 worldwide against a $40 million budget so it made money. It was nominated for three Golden Globe Awards including Best Picture and Egerton won for Best Actor for Musical or Comedy.
Los Angeles Graphics company Olson Visual, created many graphics for the film. This includes:  Prop and Display, marquees, banners, and T3 System with backlit graphics.