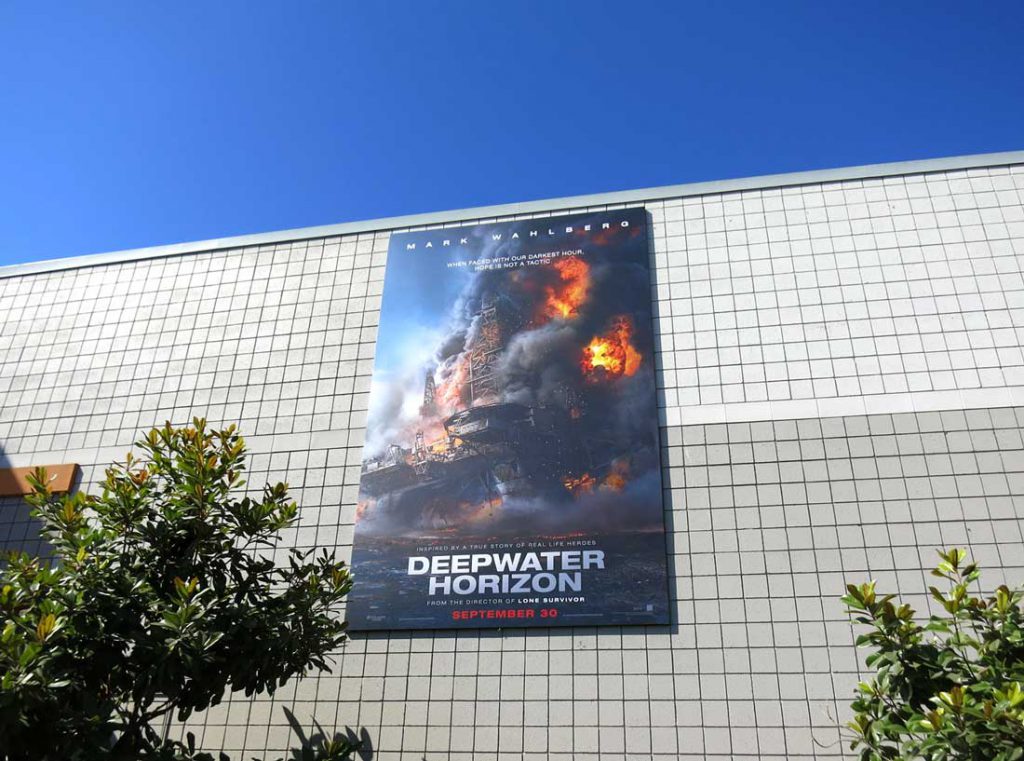 Deepwater Horizon film is based off of the true event of the 2010 oil spill disaster caused by a deep-water drilling rig. The rig was owned by the company, Transocean and acted as a contractor for BP. On April 20th of 2010 at 9:45 am, a blowout of mud, gas, and water caused the rig to explode into flames.  The fire was so grand that it visible from more then 40 miles away. Emergency dispatch tried to put out the flames but it wasn't contained for another two days.  The Horizon sank, taking 11 people with it. Unfortunately, the Macondo hole, located off the Gulf of Mexico, was never plugged after many attempts. This caused the spill to continue until July 15th. This was considered one of the largest oil spills in history.
The U.S. District Judge Carl Barbier had found BP to be of gross negligence and other misconducts under the The Clean Water Act (CWA). They had originally agreed to pay 2.4 billion but the prosecution wanted them to pay as much as $20 billion in penalties.  So, BP tried to appeal this to the US Supreme Court but it was rejected. The courts found them to be responsible and  "reckless". Now BP will pay about $7.8 billion for the damages and to the victims of this terrible disaster.
The film is a must see with an all-star cast comprised of:  Kate Hudson, John Malkovich, Kurt Russell, and Mark Wahlberg. It is an edge of your seat thriller and stays true to the original incident.
Olson Visual created numerous graphics for this film. This includes some large scale banners on windows to smaller scale graphics on walls. OV always gives the best quality no matter what size the job is! Check out our work from numerous theaters in the country including the Pike Theater in Long Beach.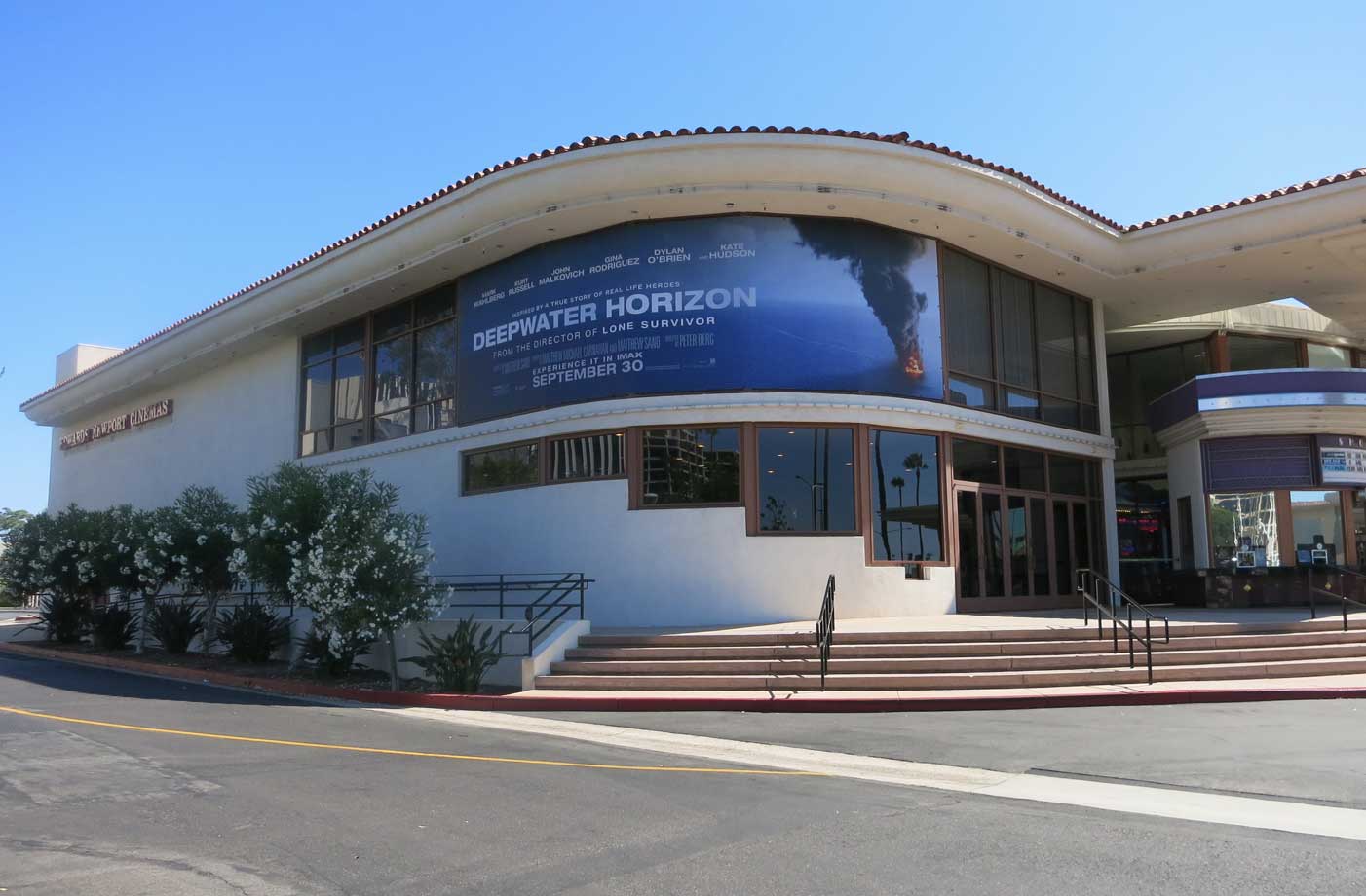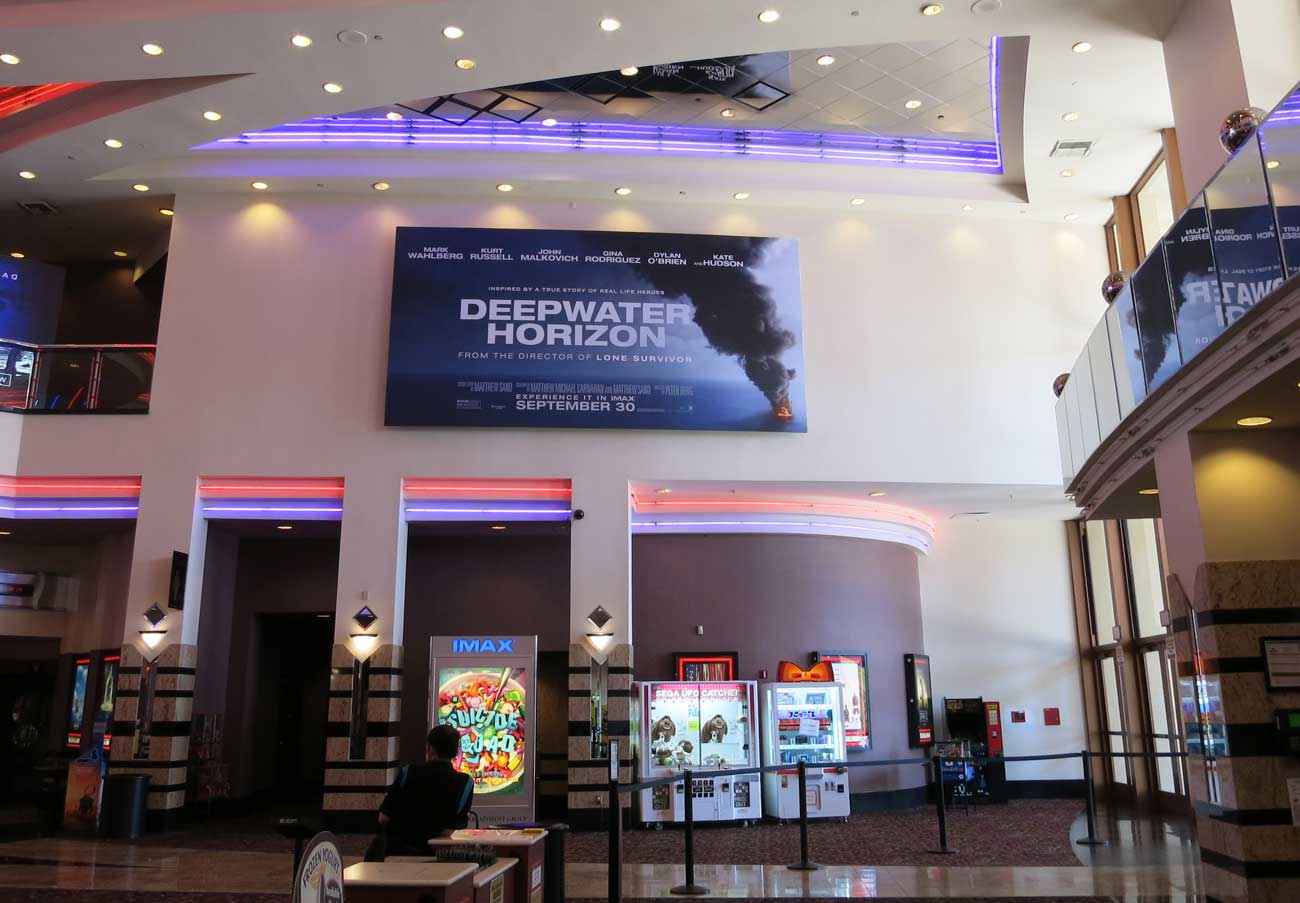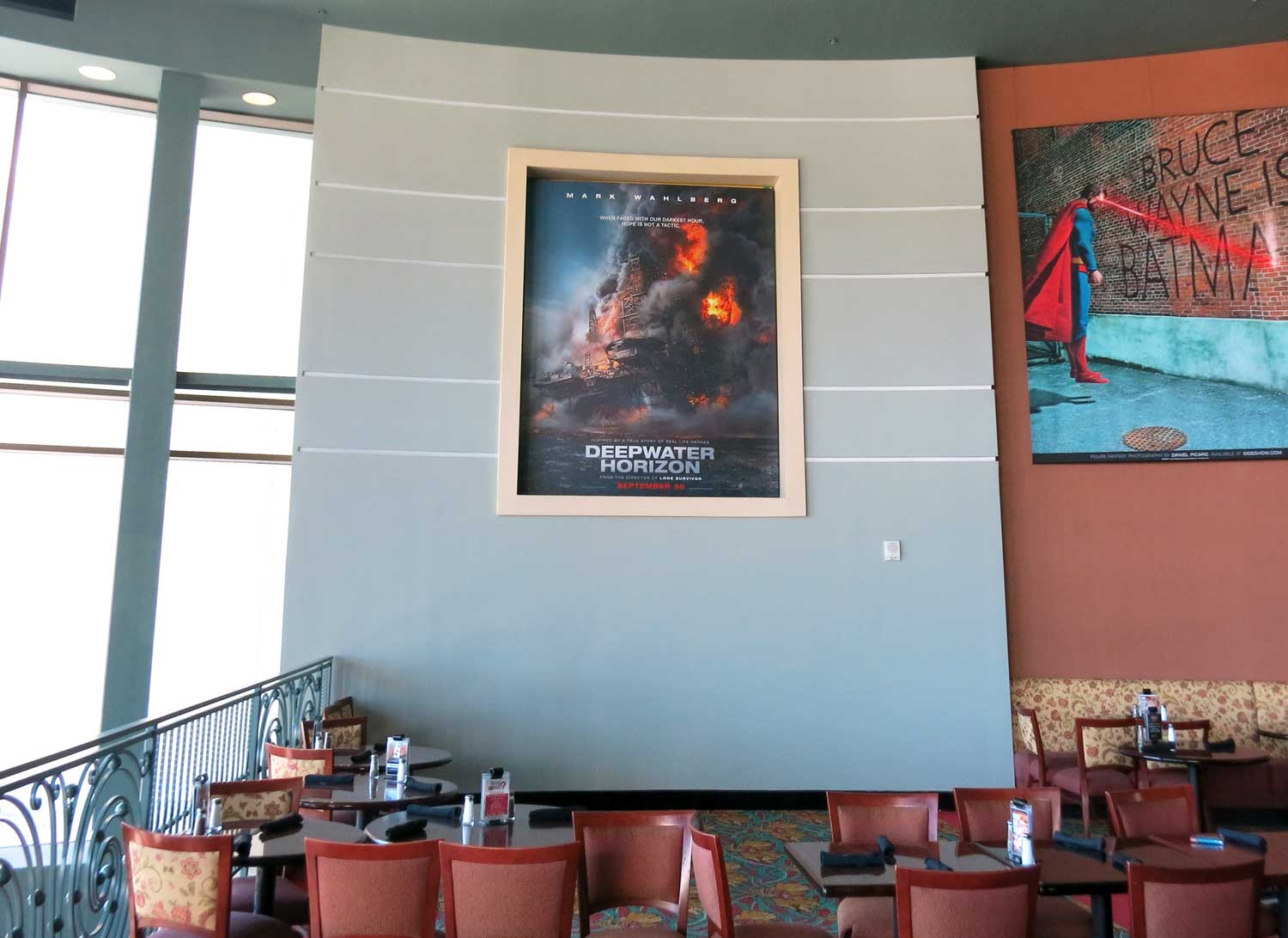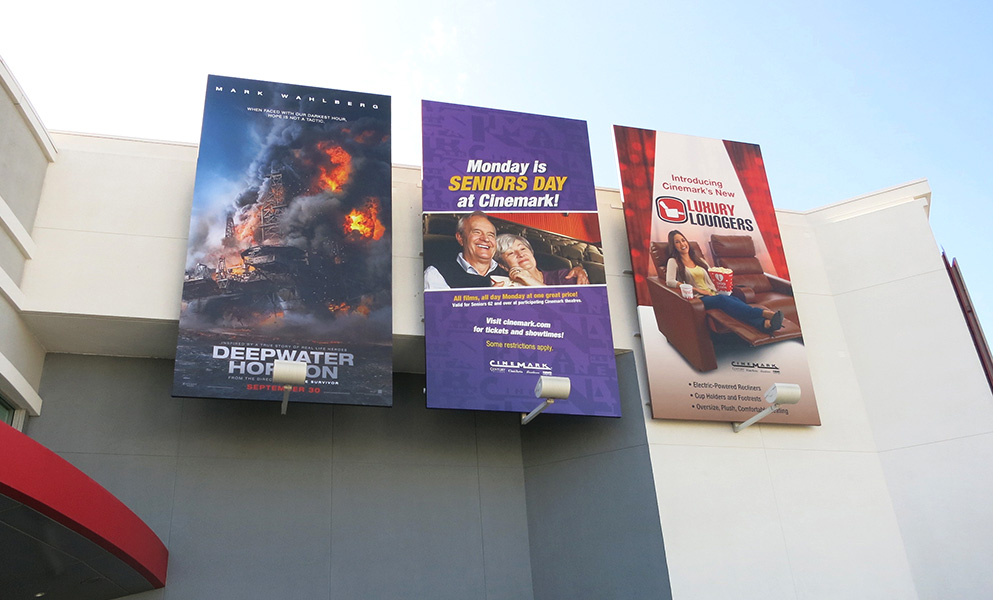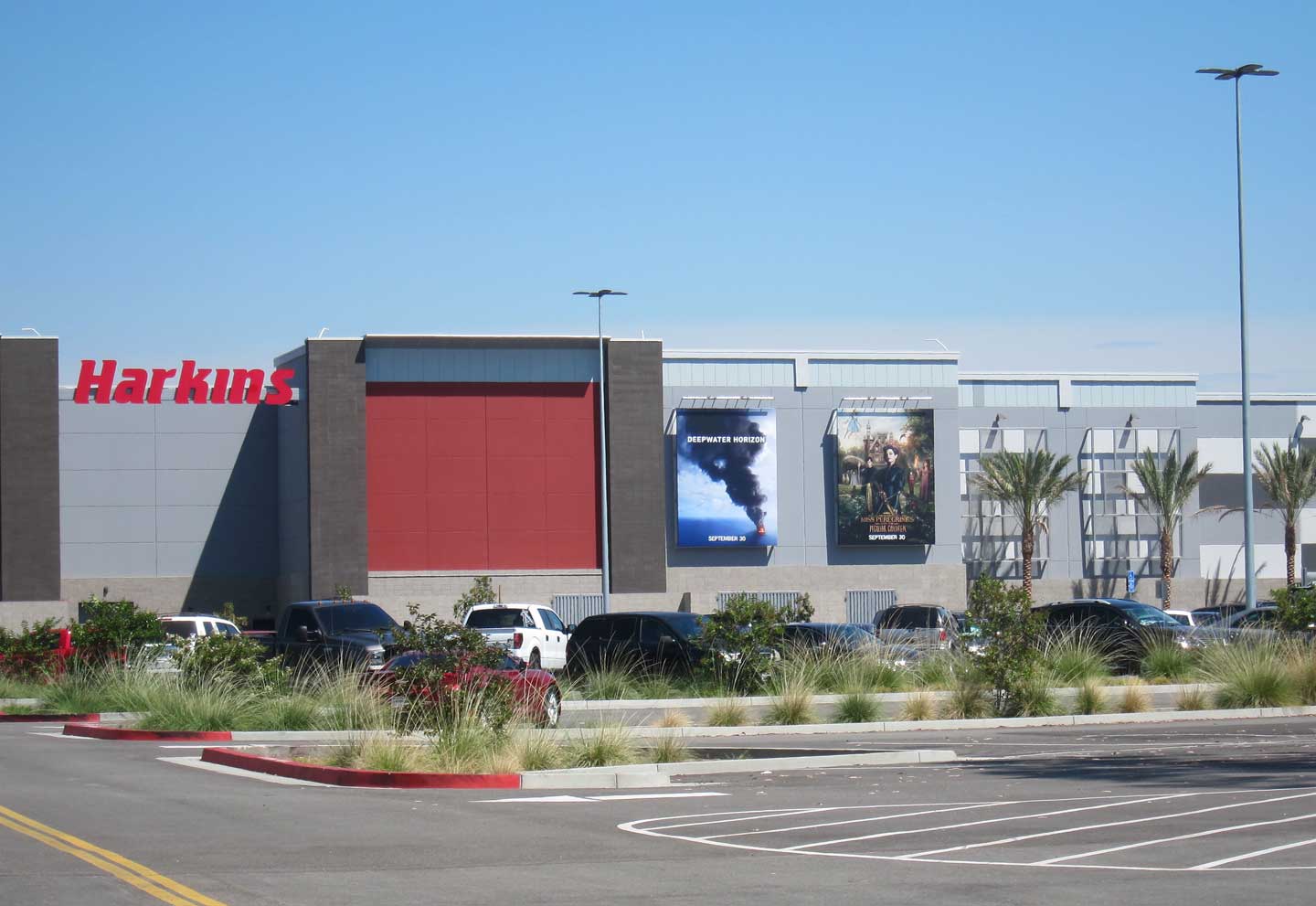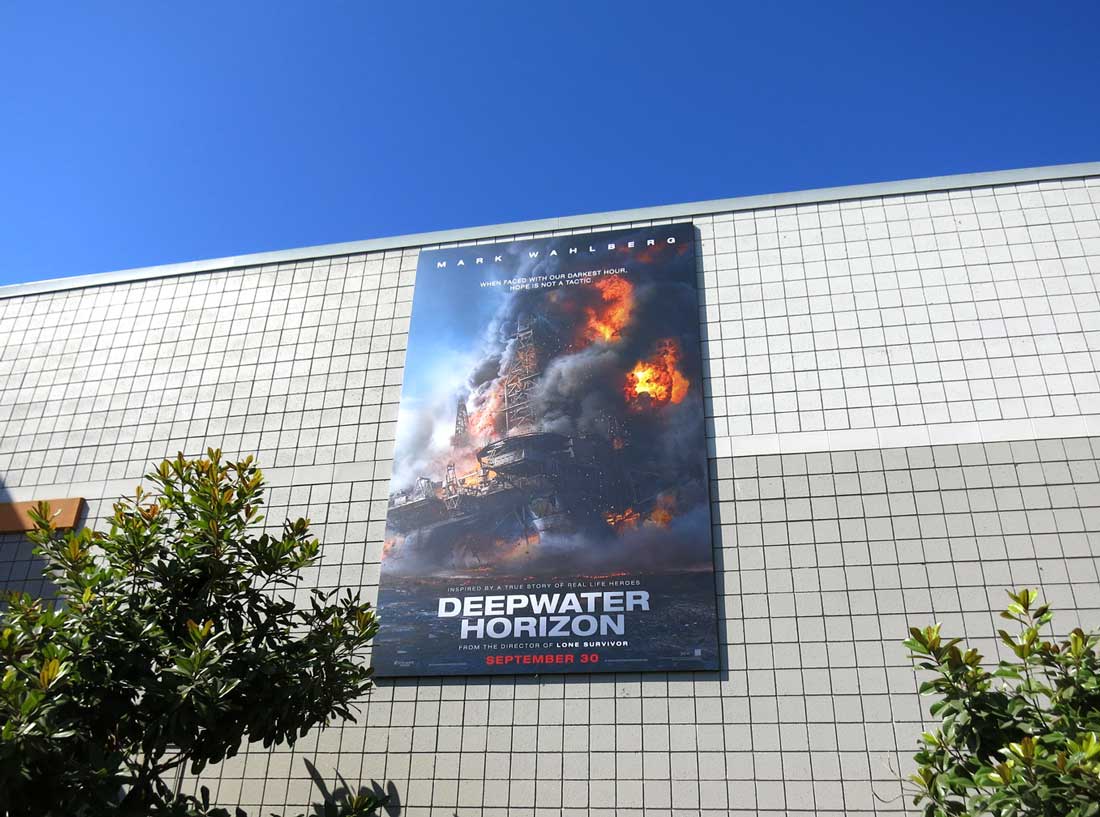 Save
Save
Save