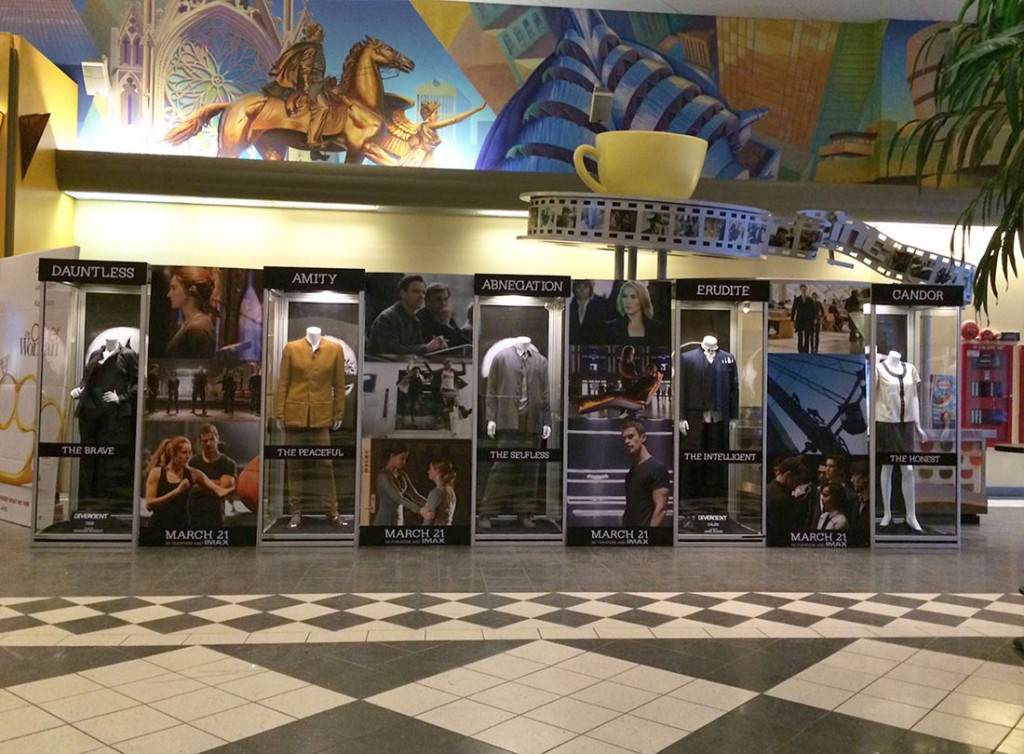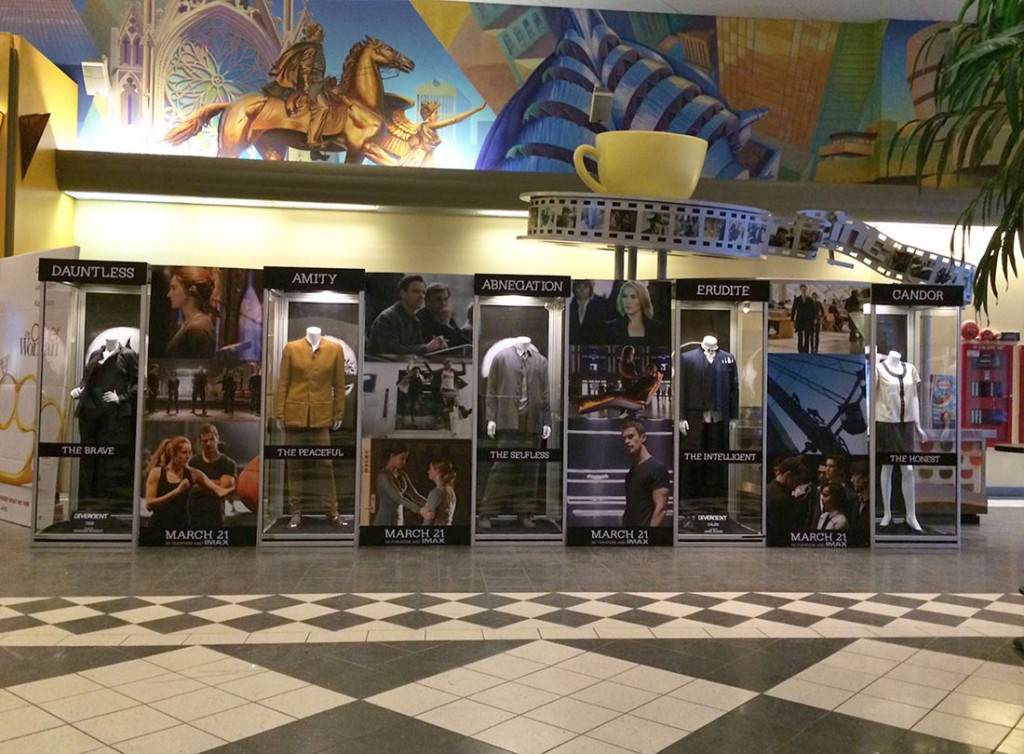 Olson Visual is known for their brilliant costume and prop displays. Here, you can see each cabinet is carefully placed within other graphics. It is well lit and professionally executed.
Divergent is a science fiction film that is based on the story written by Veronica Roth. Set against a dystopian city that is separated into five sectors: Amity who are peace makers, Abnegation who are the selfless ones, Candor who represent honesty, Erudite who are the intelligent part, and Dauntless who are the brave ones that fight. After a certain period of time each young adult is made to take a test. This test will determine which group you are in. The test doesn't work on the main character, Beatrice Prior, played by Shailene Woodley. She then chooses to be amongst the Dauntless instead of her family's group, Abnegation. Here, she meets the other main character played by Theo James.
Even though most of the press was centered around Shailene Woodley, Theo James was more intense on film. He gives a promising performance with deep emotional looks into the camera. There is a lot of scenes that only work with an enriched actor such as him and he is one to look out for. Shailene Woodley is good too but always plays a similar role. Hopefully, she will try to expand on her character for the next part of the series. Divergent was surprising pretty good for a young adult movie. It does keep you on your edge of your seat. There is a lot of action sequences that are not to be missed. The screenplay was interesting and was written by Evan Daugherty and Vanessa Taylor.
Divergent is now available on DVD.