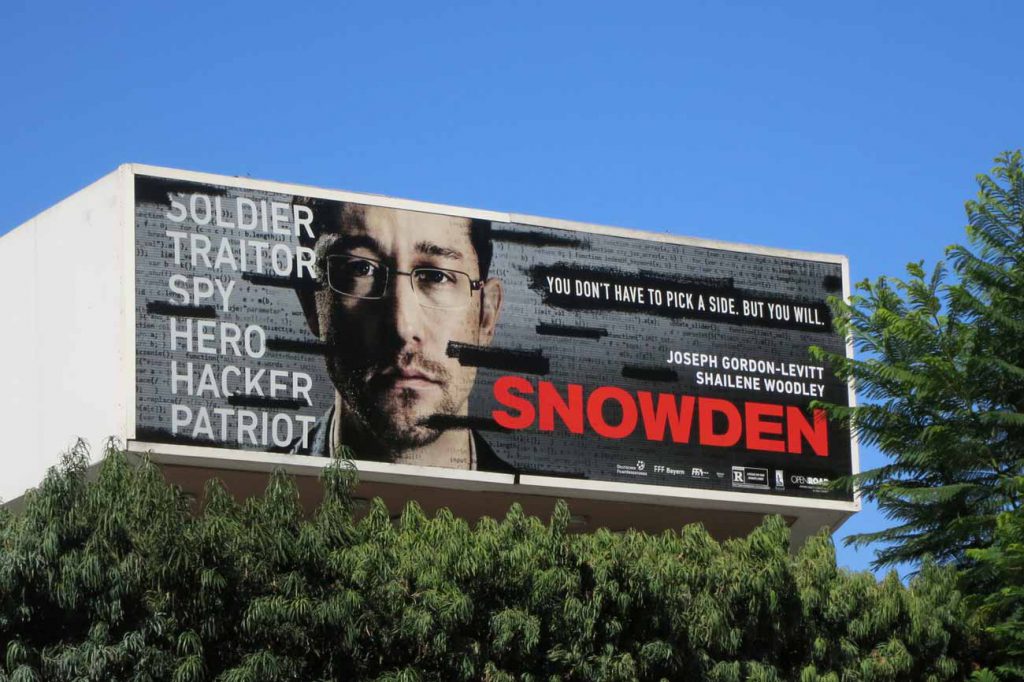 Snowden is the new biographical film on Edward Snowden. Edward Joseph Snowden was a former CIA employee who leaked important classified information from the NSA (National Security Agency). This showed a global-scale classified surveillance ran by the United States government. Snowden was reported to be violating the Espionage Act of 1917 and other crimes. He fled to Moscow, Russia where he was granted asylum.
The film, Snowden follows the true story of the whistleblower that sparked much controversy over government surveillance. This movie is based off the books "Time of the Octopus" by Anatoly Kucherena and "The Snowden Files" by Luke Harding. It is directed by award winning director Oliver Stone. Snowden is played by Joseph Gordon-Levitt. The cast also includes:  Shailene Woodley, Tom Wilkinson, Timothy Olyphant, Nicolas Cage, and Rhys Ifans. So far the film has mixed reviews but it's still early.
Olson Visual created numerous graphics for the film. Here are the most notable. The billboard and marquee graphics were from ArcLight Cinemas in Hollywood and the T3 structure with backlight material was installed at the famous Grauman's Chinese Theatre.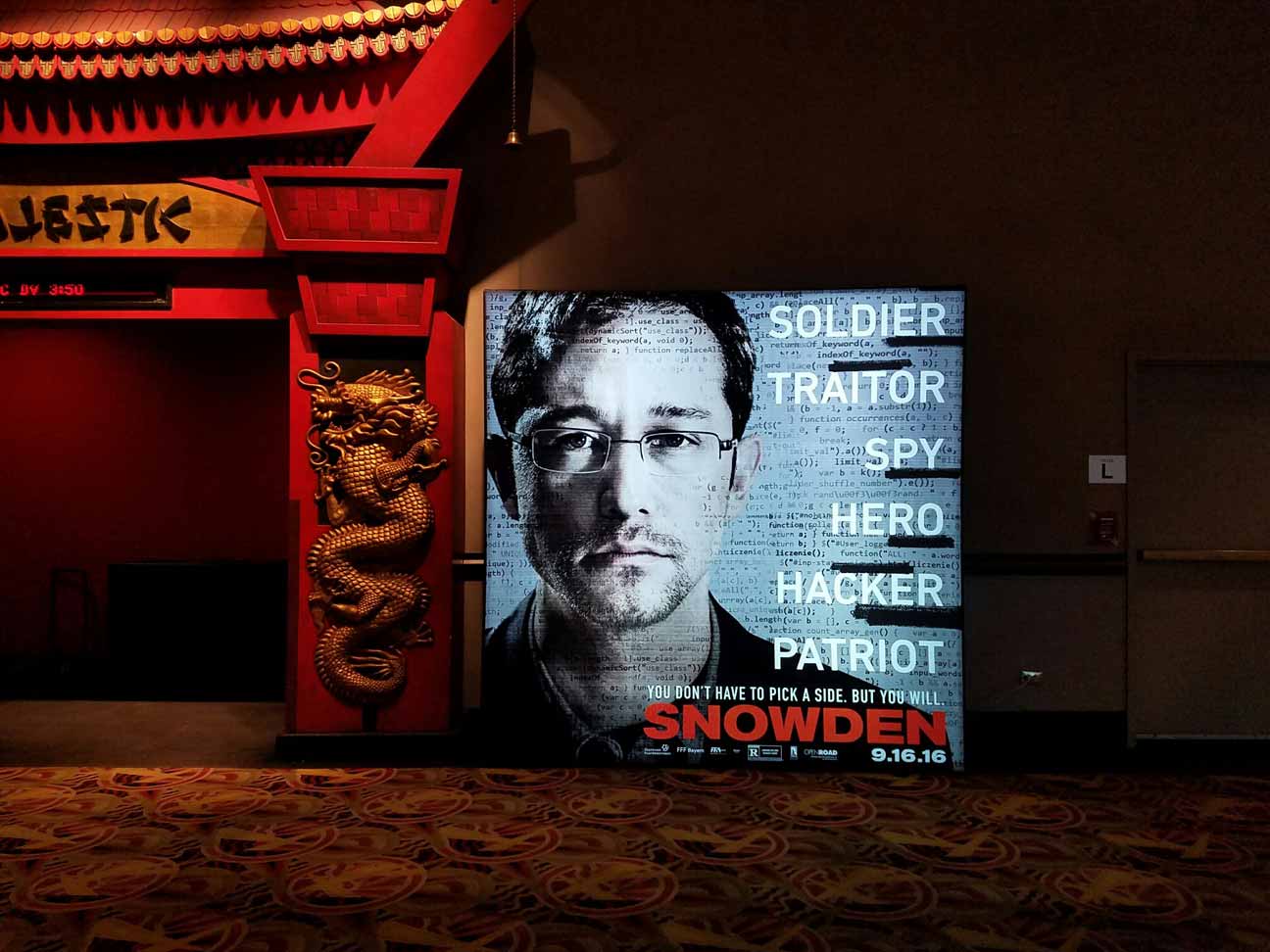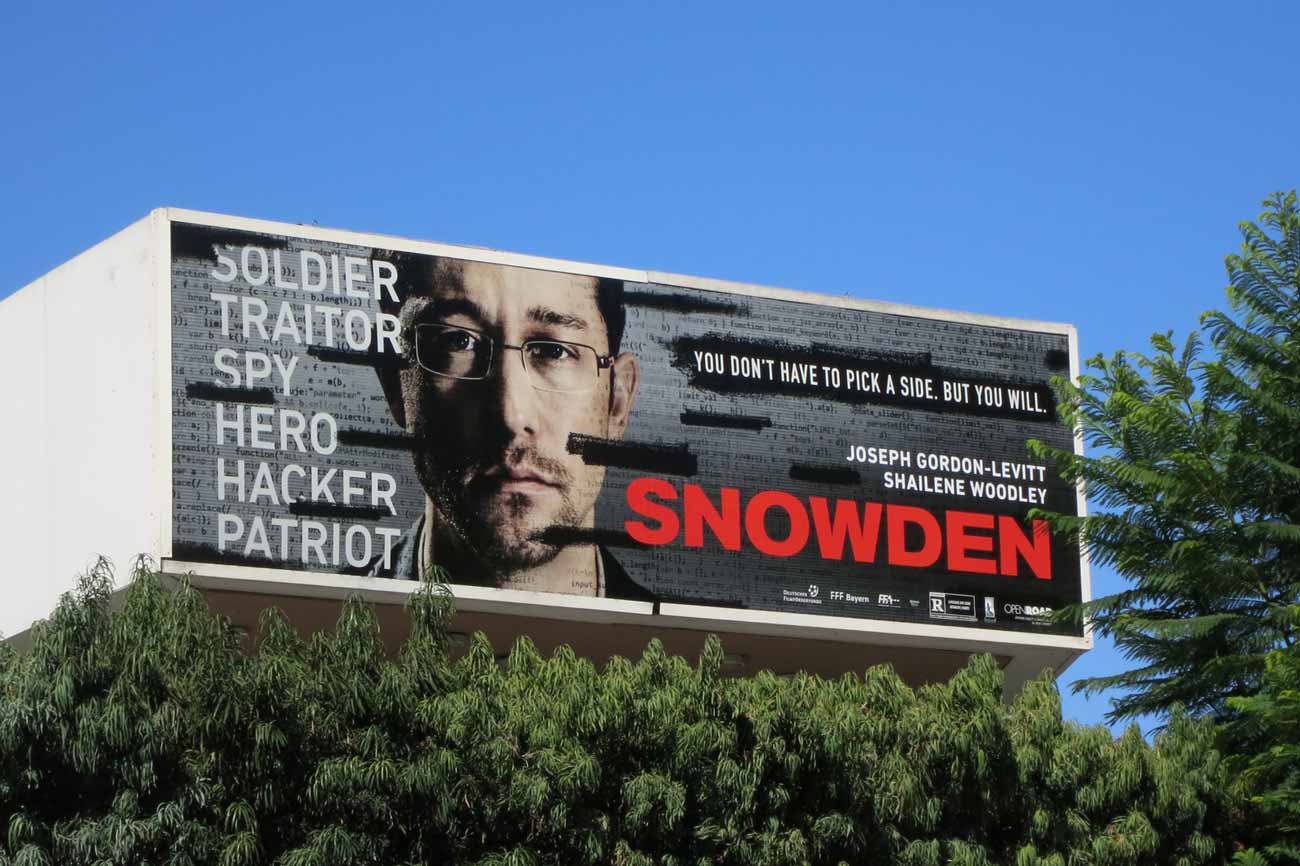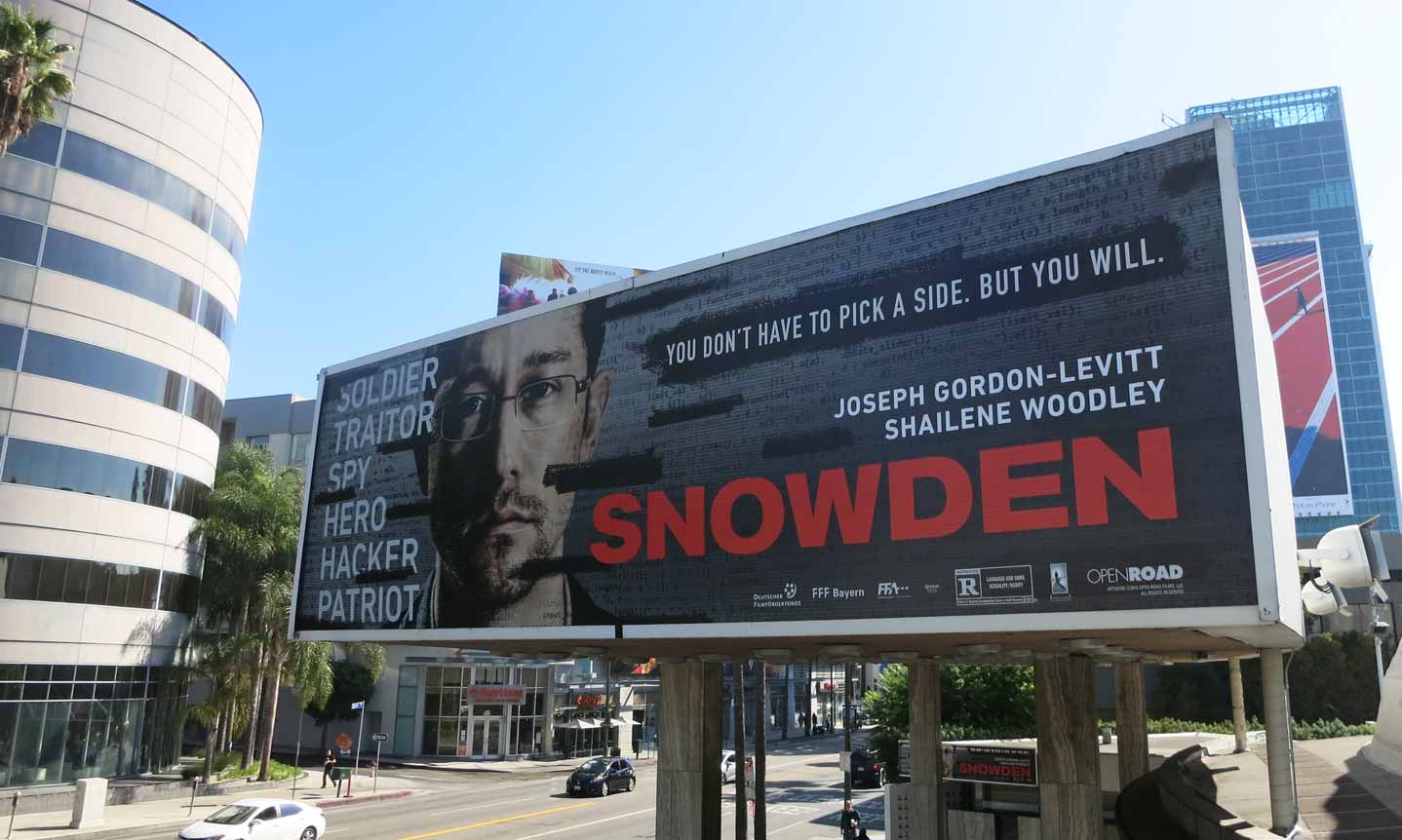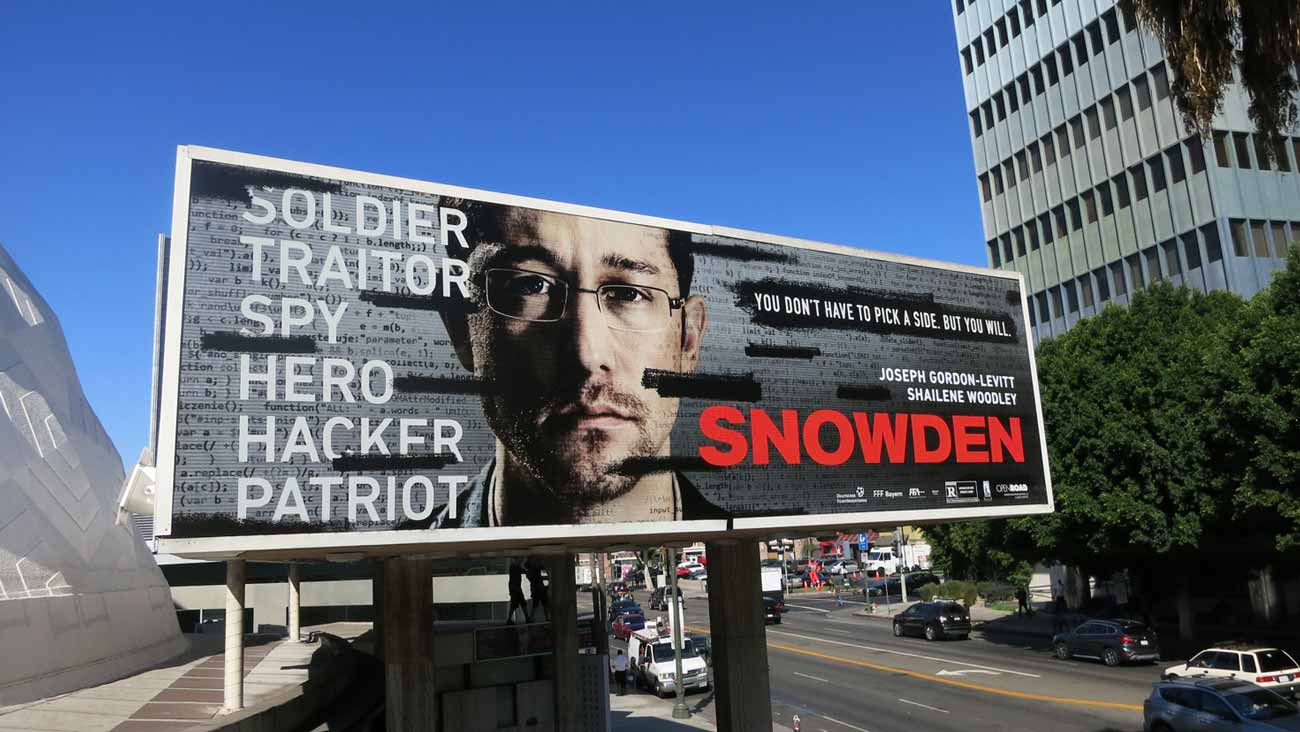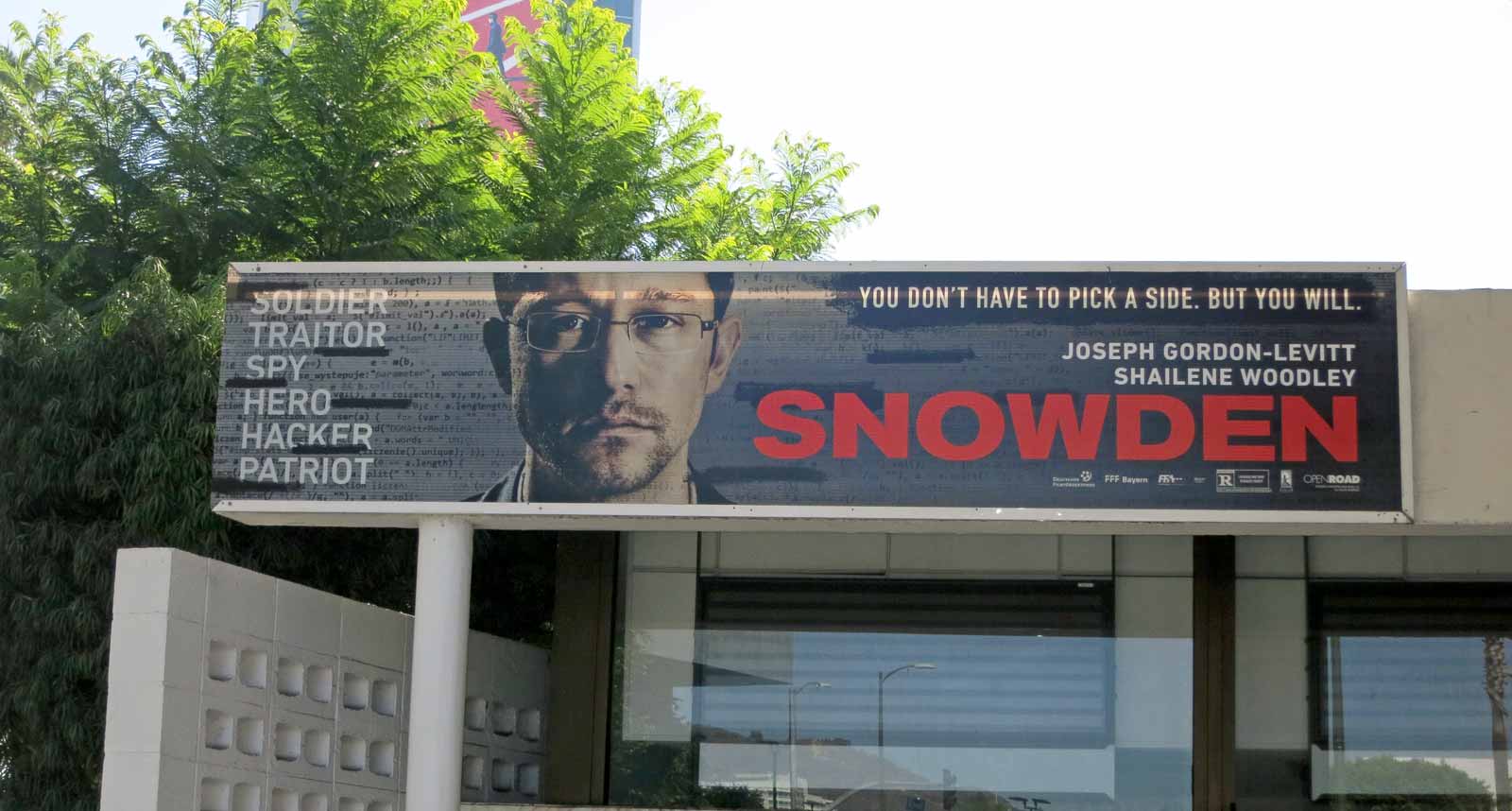 Save
Save
Save
Save