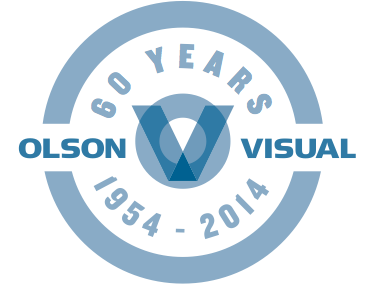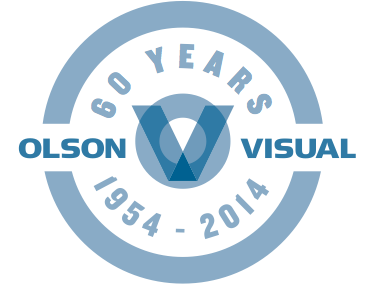 Olson Visual Celebrates 60 Years!
Bob and Jeannette Olson moved to Los Angeles in the late 1940's. After working at a photo store and a short-run partnership, Bob Olson founded the Photo Blow-Up Lab on April 1, 1954. They specialized in black and white enlargements in the professional photography industry. During this time, printing was done completely by hand, making the process quite slow and tedious.
The couple retired in 1984 and passed on the business to their sons: Rick, Dan, and Tom. The brothers changed the name of the company to Olson Color Expansions and expanded the business to museums, events, and trade shows.
In the 1990's, Olson Color Expansions stopped providing fiber-based paper and relayed fully on machine-processed (with a resin coating). Next, the company was propelled into the digital era and they acquired new state-of-the-art machines. The first digital printer purchased was a 36-inch wide ink jet. Their next printer allowed them to print sixteen feet wide with unlimited length.
In 2006, the company made two drastic changes. They moved from Beverly Blvd. to their current property on Weber Way in Hawthorne. The other transformation was their name became Olson Visual.
New technologies have pushed Olson Visual into different areas and the development of the business is now far from the humble beginnings of handmade photo enlargements. Instead, they are now a full-service digital printing and installation firm encompassing all forms of visuals.
Jeannette and Bob Olson have both passed on but their spirit is still present with the third generation family members working alongside loyal and longtime employees of 15-20 years. Olson Visual may have expanded to a larger company but it still remains a family-run business with the same personable touch of Bob Olson's Photo Blow-up lab.
"It took three of my boys to take my place." – Bob Olson