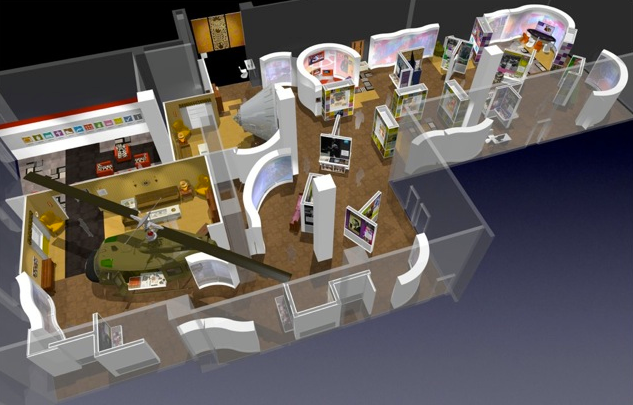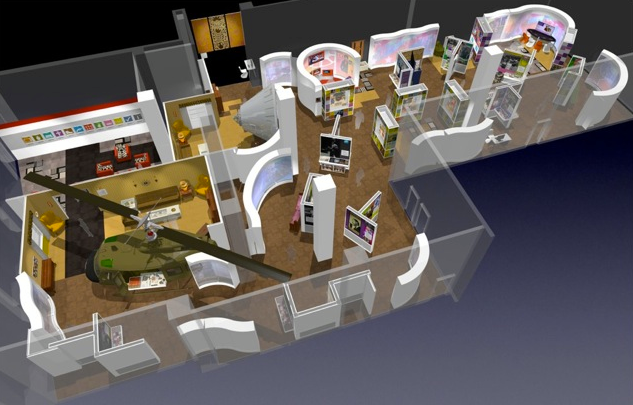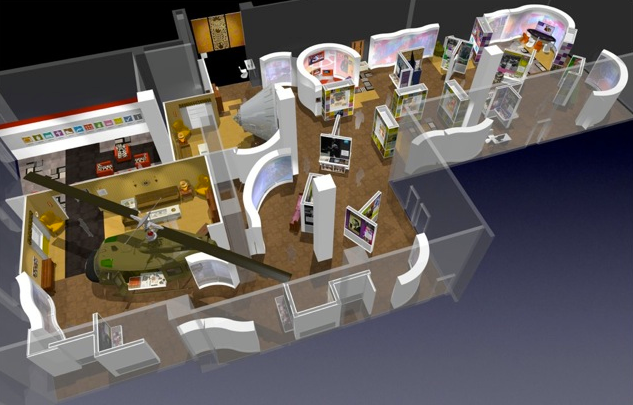 William Maple is the Creative Director and Project Manager for his firm, Maple & Associates. They have created numerous exhibition projects including the George Bush Presidential Library, National Prisoner of War Museum at Andersonville, and the 1968 Exhibit (of the Minnesota Historical Society with the Atlanta History Center, the Chicago History Museum and the Oakland Museum of California), to name just a few. Maple holds a BA in Environmental Design at the California State University Fullerton. He is accredited with the "Best of Show" with the Italian Trade Commission and continues to design prestigious historical shows nationally. He has worked with Olson Visual for over twenty years and we were honored to have the opportunity to interview him.
OV:  What is your general approach to design?
WM:  My approach to design is to know the story first. I tend to dig in deep with research—similar to an actor who lives and breathes their character. I retain the information and let the data incubate until I feel a eureka moment.
I also play the role of the "visitor's advocate. Many of our clients have doctorates in their field of study and are quite brilliant but they find it difficult to reduce the project into a gradual series of steps. This is what I facilitate with a more naïve perspective—if I find something interesting, it is more likely the visitor will too.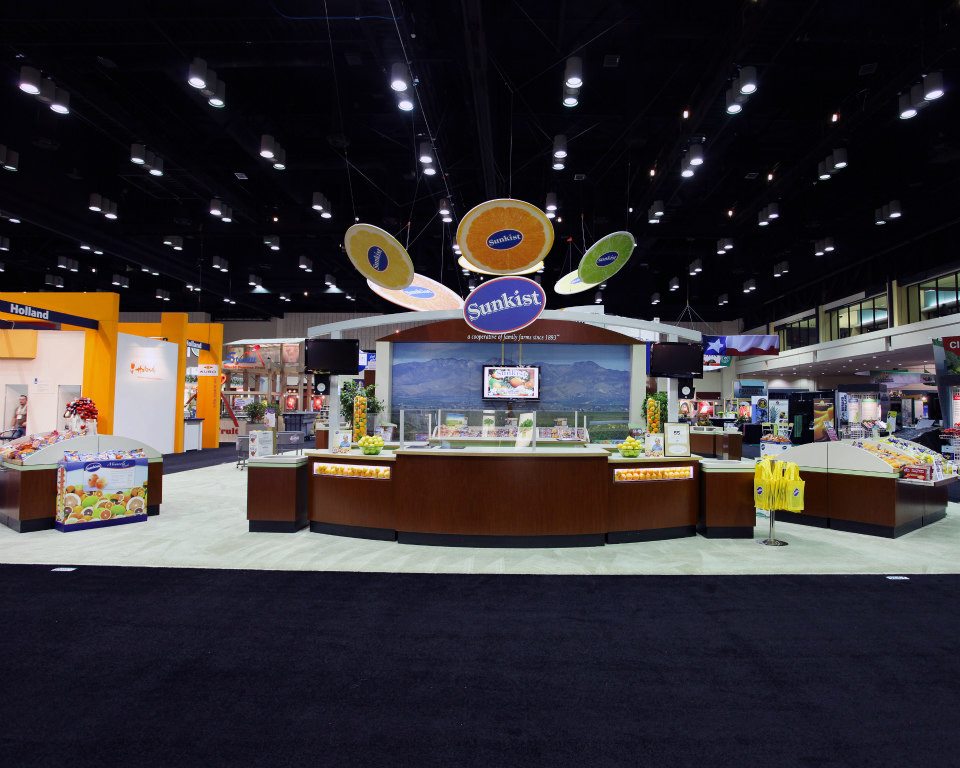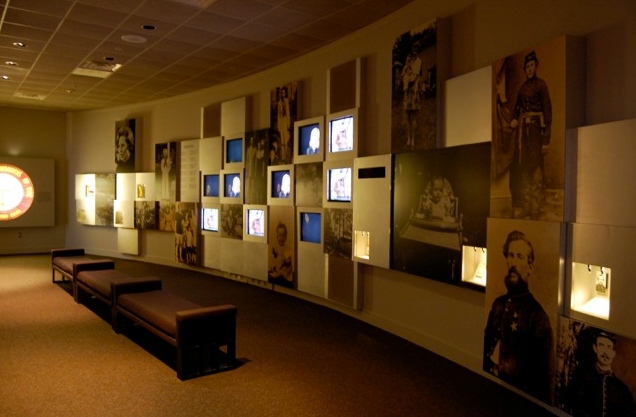 OV:  Describe how designing for museums is different from working with other clients such as visitor centers, trade shows, world fair exhibitions, and auto shows.
WM:  Museums require more musing because they strive to be academically sound. This entails more research and data interpretation.
In contrast, commercial exhibition design keeps you on your toes. You must convey a succinct message with an aesthetic that is eye-catching. Therefore, you need to understand the current style trends.
I find the springing between the two can be very complimentary.
OV:  Which type of work do you prefer and why?
WM:  I prefer historical event design because I'm fascinated by heroic stories.
OV:  Describe one of your favorite projects?
WM:  I loved working on the Trial of Tears Exhibit in Tahlequah, Oklahoma that focused on "the story from the Cherokee perspective." It was a collaborative effort between the Cherokee Heritage Center and the National Park Service.
The location marked the end of the Cherokee Trail of Tears. Sometimes you have the opportunity to provide a voice for a topic—I felt honored to help in this exhibition.
OV:  Why did you enjoy this project?
WM:  Before I started the project, I knew very little of the Cherokee's culture or region but later, I had the opportunity to visit their homes, churches and even their family gatherings. I made lifelong friends and this impacted me so much that I considered moving. I feel very strongly that the story of the Cherokee people being forced from their lands must not be forgotten because it is an important message to tell.
OV:  Which artists and designers have inspired you? And Why?
WM:  Bob Caddes, Joe Brubaker, Barry Howard, and John Low were inspiring mentors of mine. They are all designers or artists who have shaped my design approach and improved my worldview with their "we-can-do-this" spirit.
OV:  What makes a good design?
WM:  The making of a good design must have "truth." You don't exactly understand why it's a good design, but you know it when you see it.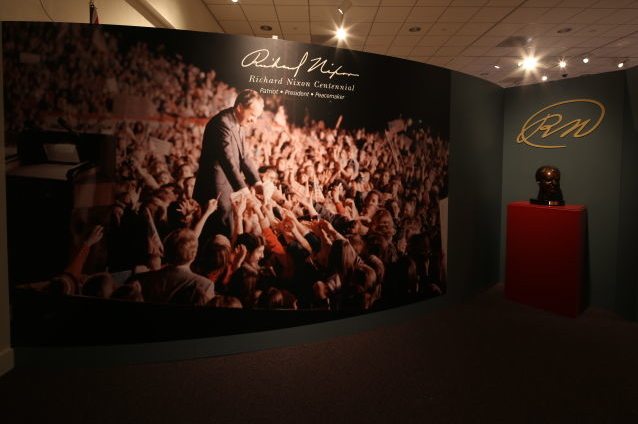 OV:  Can you describe the most recent project where you worked with Olson Visual?
WM:  Olson produced all the graphic panels and murals for the Richard Nixon Centennial Exhibition. This is a two-year running show in the 4,000 square foot temporary gallery at the Richard Nixon Presidential Library and Museum. The theme is "Patriot, President, Peacemaker," and focuses on: his childhood growing up in Southern California, his early political career, and his later accomplishments as our 37th President. The project was simultaneously launched with a 100th Anniversary Celebration in Washington, D.C. and an online website. http://www.nixon100.org/exhibit/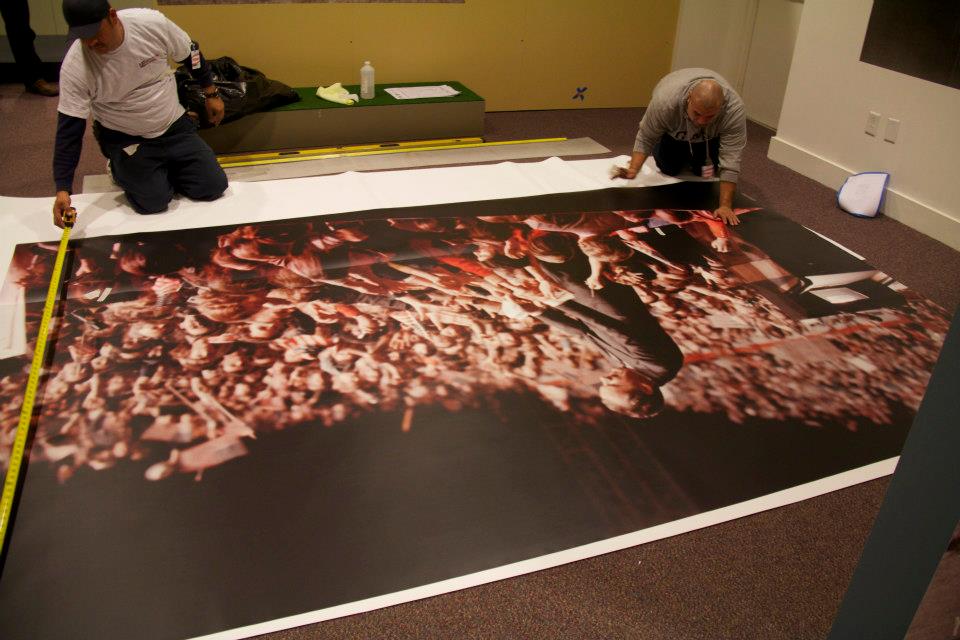 OV:  Describe your experience when working with OV. 
WM:  I've worked with Olson for over twenty years and so it feels like I'm working with family. They listen to a designer's concerns and typically offer advice. It's always educational to visit the OV facilities and a pleasure to have their team show up on the job site for the final install. When the graphics arrive, there's a huge satisfaction knowing that the vision is almost realized.  It is quite amazing to watch each puzzle piece come to life as OV mounts your full-sized graphics and environmental murals.
OV:  Why do you think Olson Visual is one of the leading graphic providers?
WM:  They care about your project and will do their best to make it a success with integrity and professionalism, flavored by a personal touch that lets you know they're by your side. They are willing to learn and adapt to the ever-changing technology of our industry. Now I speak with Dan before starting a large project because he offers new possibilities.
OV:  Do you have a favorite quote or a message that you would give to a new person in your field?
WM:  "There is no limit to what a man can do or where he can go if he doesn't mind who gets the credit." —Ronald Reagan (from a plaque on his oval office desk)
"Be still, and know that I am God…"—Psalm 46:10 (stop worrying so much)
Maple & Associates
http://www.mapleandassociates.com