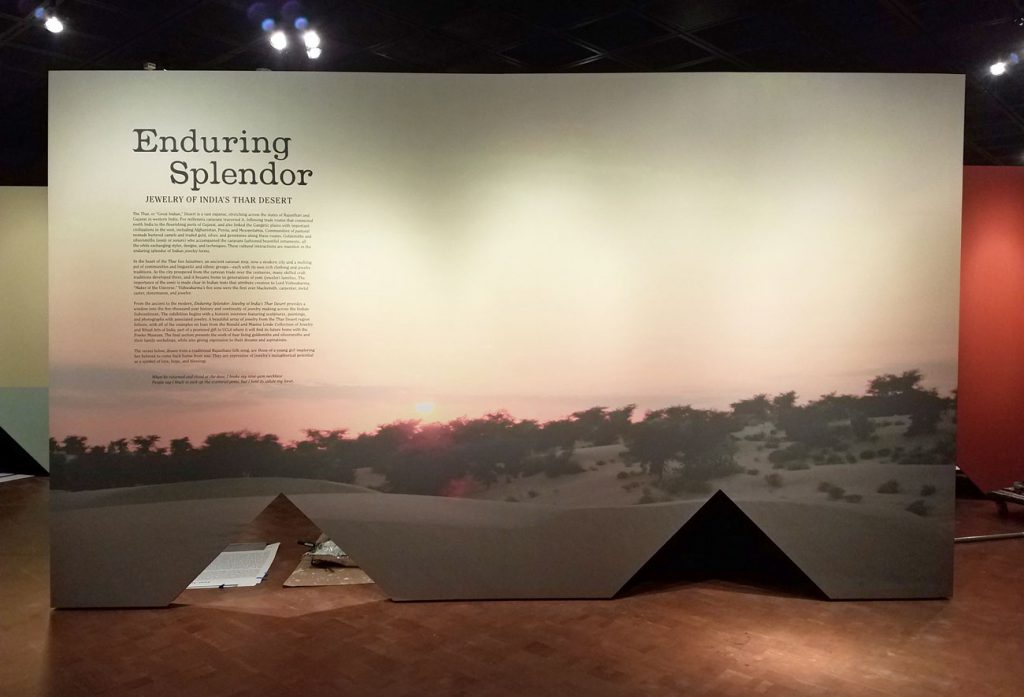 Enduring Splendor – Hanuman Soni & Jasraj Soni from Fowler Museum on Vimeo.
The exhibition "Enduring Splendor:  Jewelry of India's Thar Desert" at the Fowler Museum explores the traditions of silver jewelry in India's Thar Desert area. This region is vast, stretching across Gujarat and Rajasthan. This tradition is over five-thousand years. Many pieces from the show are borrowed from LACMA (jewelry that were worn by Hindu gods in 17th centuries). They will present amazing work of the sonis (goldsmiths and silversmiths). The exhibition also features jewelry worn by men and women of the area today that are burrowed from the Ronald and Maxine Linde Collections. This was a donated gift to UCLA for it's future home at the museum. The Linde Collection has one of the best jewelry collections in the world.
Olson Visual created a mural as the title piece for the exhibition. Check out these images of this fantastic example of OV's large-scale graphic work.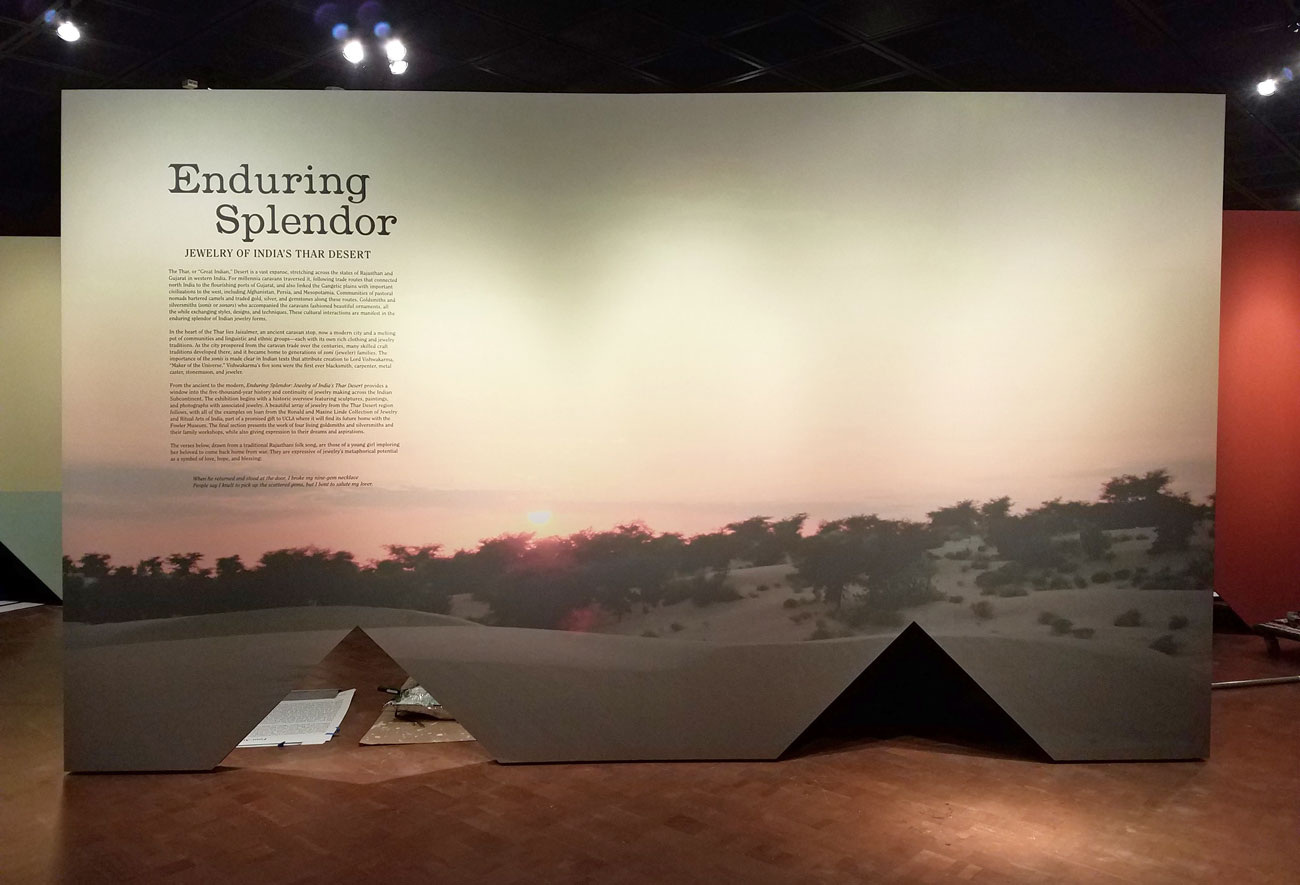 Fowler Museum
308 Charles E Young Dr E, Los Angeles, CA 90024
Enduring Splendor:  Jewelry of India's Thar Desert
February 19, 2017 – June 18, 2017
Save
Save