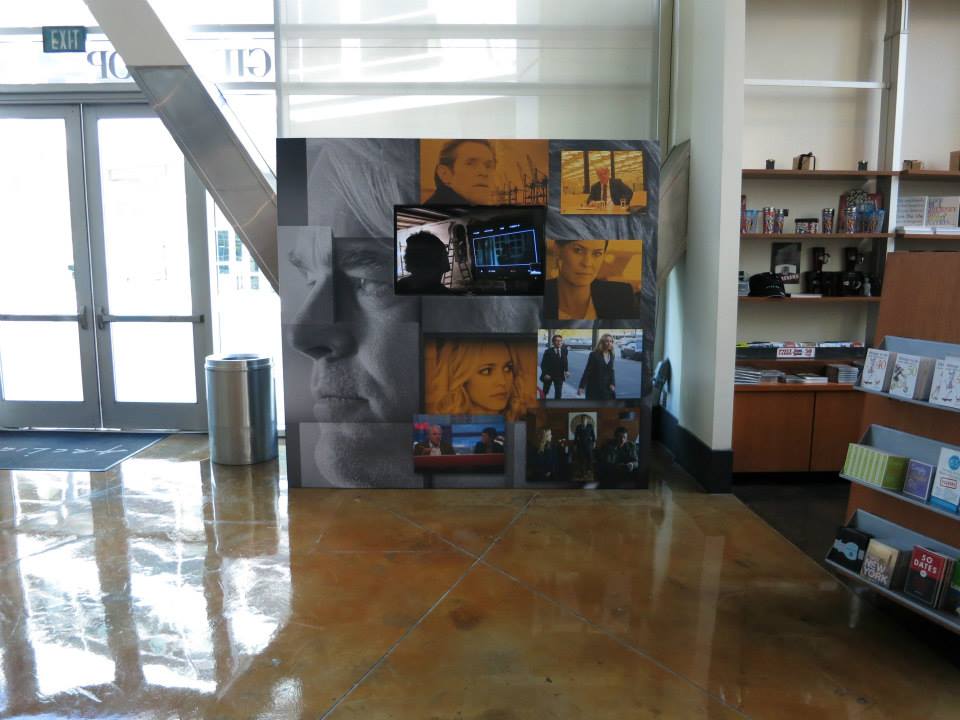 A Most Wanted Man is a film from the acclaimed director John le Carré. The movie was written by Andrew Bovell and has an all-star cast including:  Rachel McAdams, Philip Seymour Hoffman, Willen Dafoe, Daniel Brühl, and Robein Wright. The premiere took place at the famous Sundance Film Festival.
This was the last film of Hoffman. He died quickly after the movie was complete. He was suffering from a long induced drug addiction and relapsed a few years before his death. He won the academy award for his role as Truman Capote in Capote in 2005. The New York Times quoted him as, "perhaps the most ambitious and widely admired American actor of his generation". He will be greatly missed.
Olson Visual completed a brilliant didactic at the Hollywood ArcLight Cinema. They infused a large screen inside the display. It is quite a unique graphic. Check out these images.