Shia LaBeouf's #IAMSORRY at Cohen Gallery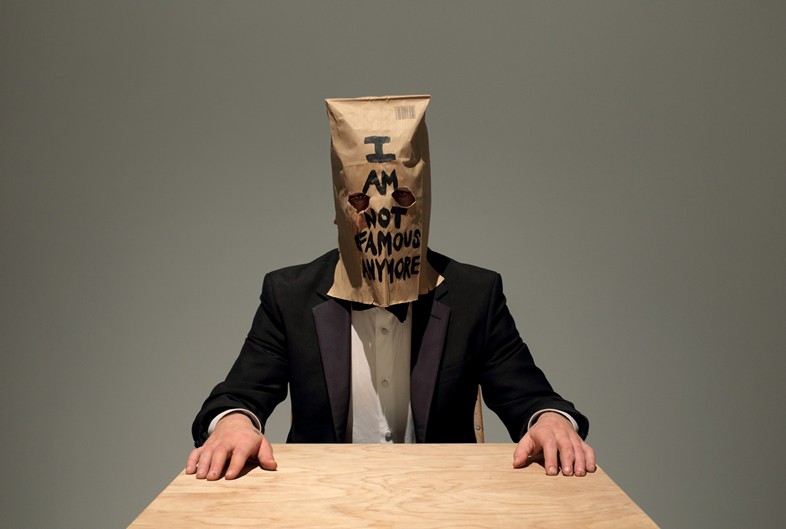 There has been a lot of questions surrounding Shia LaBeouf's #IAMSORRY, a recent performance art piece by a well-known Hollywood actor. It took place at the Cohen Gallery on Beverly Blvd. in Los Angeles.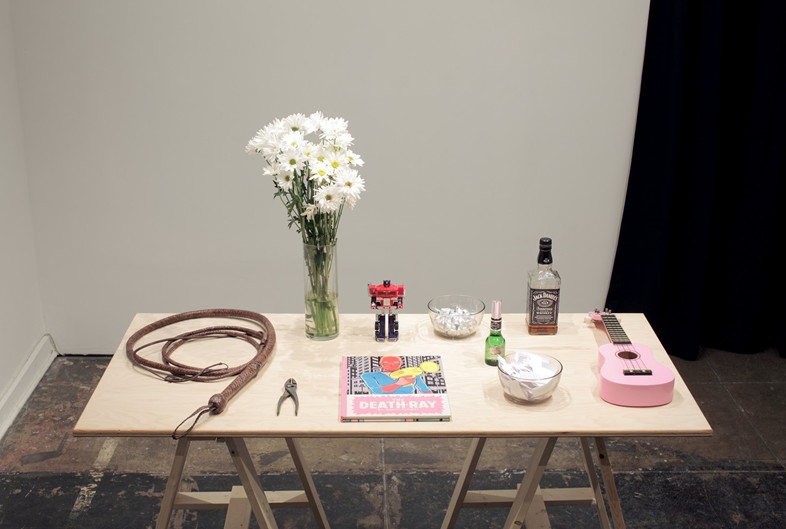 The audience was invited to pick an object from his movies as they entered the first section of the gallery. This is a direct connection to Marina Abromovic's Rythm Zero. Here, Abromovic's performance had objects displayed across a table that allowed the viewer to chose one and later use on her in some explicit way. Some chose to cut her and others dressed her as a hoar or a nun. The end of the piece came when a man placed a loaded weapon to the artist's head. She took full responsibility of all of these outcomes. But why did LaBeouf recreate this particular work of art?
Shia LaBeouf has been making waves in the media recently. First, he showed up to the Berlin Film Festival with a paper bag reading "I AM NOT FAMOUS ANYMORE". It was considered a publicity stunt at the time and some thought it was just another prank (as some celebrities have done in the past). On December 17, 2013 the actor's film Howard Cantour.com was released onto the Internet. Many bloggers had noticed a lot of similarity to Justin M. Damiano. There was also noted plagiarism with his comic books, Let's Fucking Party and Stale N Mate.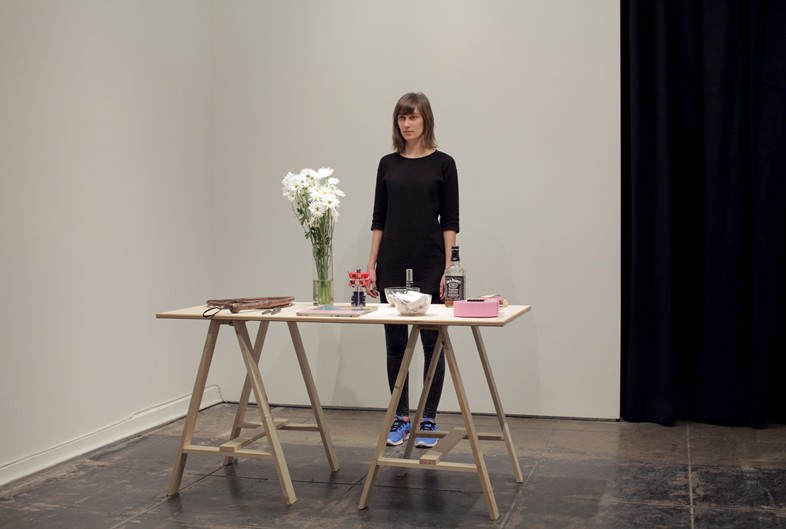 LaBeouf approached artists Luke Turner and Nastja Rönkkö after seeing Turner's website that is titled, "Notes on Metamodernism". The site much operates as a blog or magazine that focuses on the impulse of our generation to be "both ironic and sincere in the same moment". This resonates through LaBeouf's performance as he cries endlessly during the performance while wearing a paper bag. Rönkkö had questioned weather if LaBeouf would be seen as a person or a celebrity. She says, "in the past everyone wanted to become celebrities, today everyone wants to be an artist. For me, this opens up questions of whether our value systems are moving towards something more meaningful."
To find out more information visit click here.
Photos from Nastja Rönkkö inside the #IAMSORRY gallery space Luke Turner and Nastja Rönkkö and Dazed Digital.com.