PST's Windshield Perspective at A+D Museum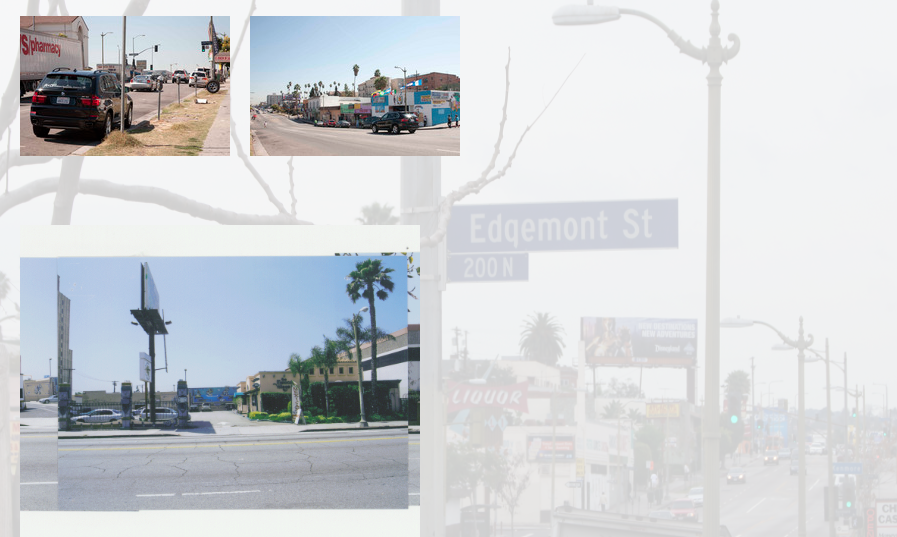 Pacific Standard Time presents Modern Architecture in L.A. This celebrates the city's modern architecture through a serious of programs and exhibitions at art institutions in and around L.A. Starting in April 2013. Modern Architecutre in L.A. is a look into the postwar era that made the environment of the city as a whole, from its famous residential buildings to its vast freeway infrastructure. This is supported by grants from the Getty Foundation. Exhibition partners include UC Santa Barbara, Hammer Museum, J. Paul Getty, Kellogg University, LACMA, MAK Center for Art and Architecture, MOCA and Southern California Institute of Architecture (SCI-Arc).
Windshield Perspective focuses on a short yet dense stretch of Beverly Boulevard from Normandie to Virgil. It is both a lens and a shield. It magnifies and clarifies the view and acts as a scrim to obscure the line of sight. This drive  has thousands of people taking a journey through the city's landscape.
This exhibit is about seeing and no seeing. It is a recreation of this magnificent drive and it reveals the rawness of the city:  disorderly, messy, and vital.
For more information regarding this exhibition visit the sites:
A+D Museum:  http://aplusd.org/exhibitions-future/windshield-perspective#prettyPhoto
Pacific Standard Time:  http://www.pacificstandardtimepresents.org