Olson Visual works on Pacific Visions and Mudskipper for Aquarium of the Pacific
Olson Visual created many graphics for the Aquarium of the Pacific this last year. This included the Pacific Visions and Mudskipper exhibitions. Check out these images of the mural, window graphics and the T3 backlit.
Mudskippers are a unique fish that can live in both land and underwater. Their name derives from their ability to climb and hop on land using their fins. These animals are native to Indonesia, the Indian Ocean, and Africa. The exhibit is now on view with two species of the mudskippers at Harbor Terrace. This is located on the eastern side of the main building on the ground floor.
http://www.aquariumofpacific.org/exhibits/harbor_terrace/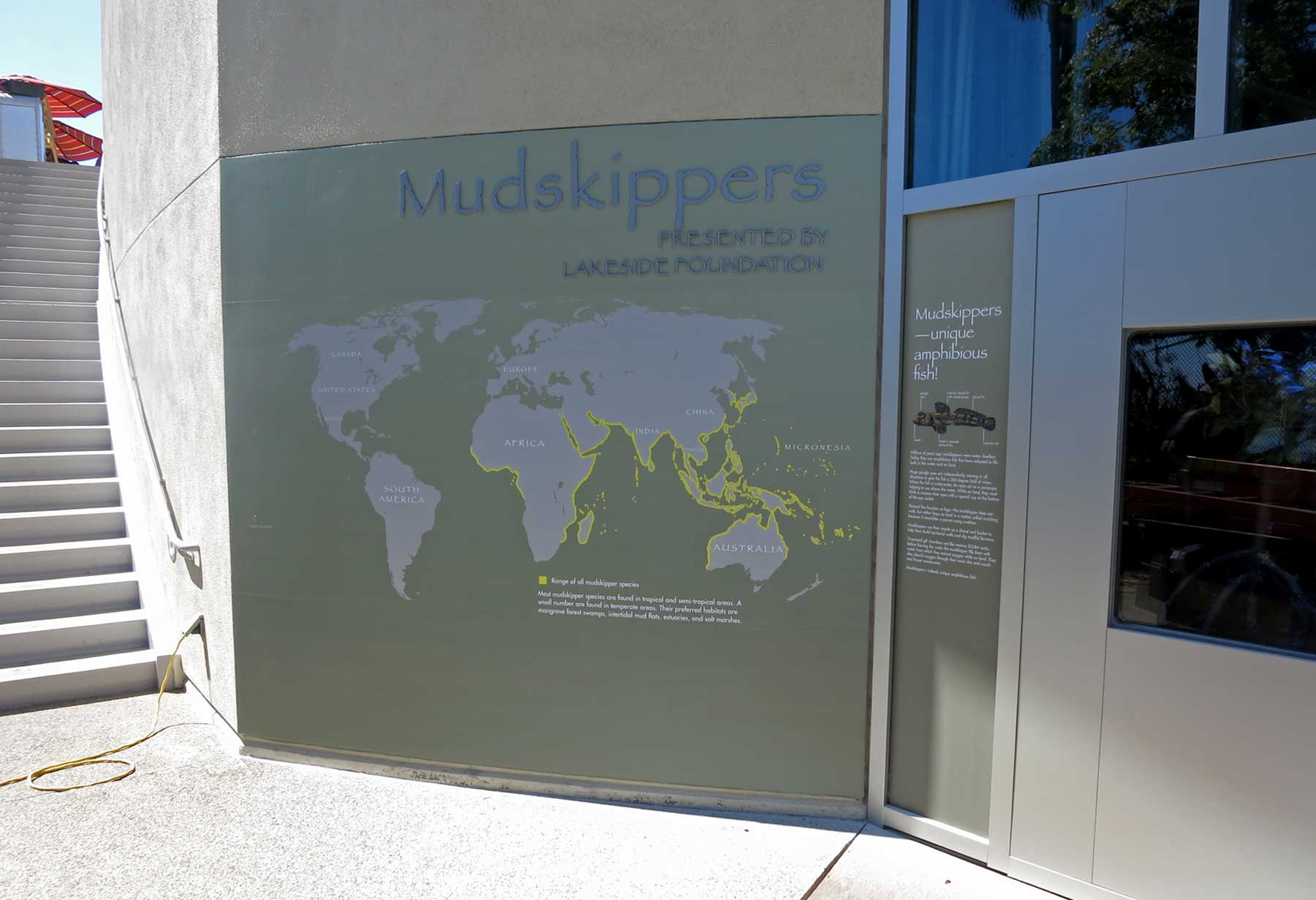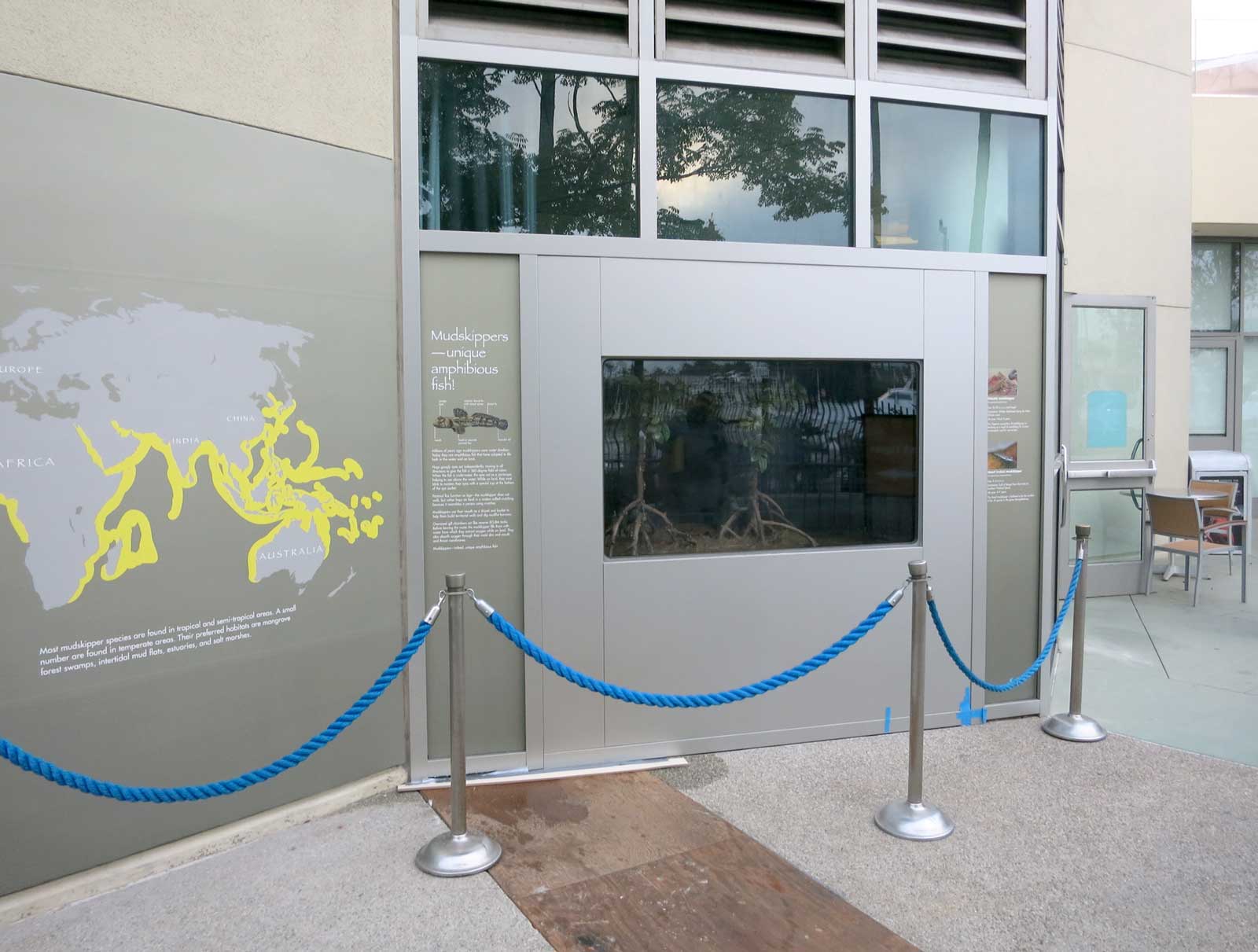 Pacific Visions is a new wing of the Aquarium of the Pacific. It will be an educational center focusing on the oceanic world. The exterior will have a blue biomorphic glass facade.  The project will open late 2018 and will include a changing exhibition gallery, orientation gallery, and art gallery. It will house a large theater with thirty-two screens featuring a wide range of films from narrative to short film. The theater will also include an immersive virtual environment with an arch-shaped wall projection measuring thirty-two feet and 180-degree in width. The disc-shaped floor projection is thirty-feet in diameter. Both will come with high-definition and cutting-edge technology.
http://www.aquariumofpacific.org/pacificvisions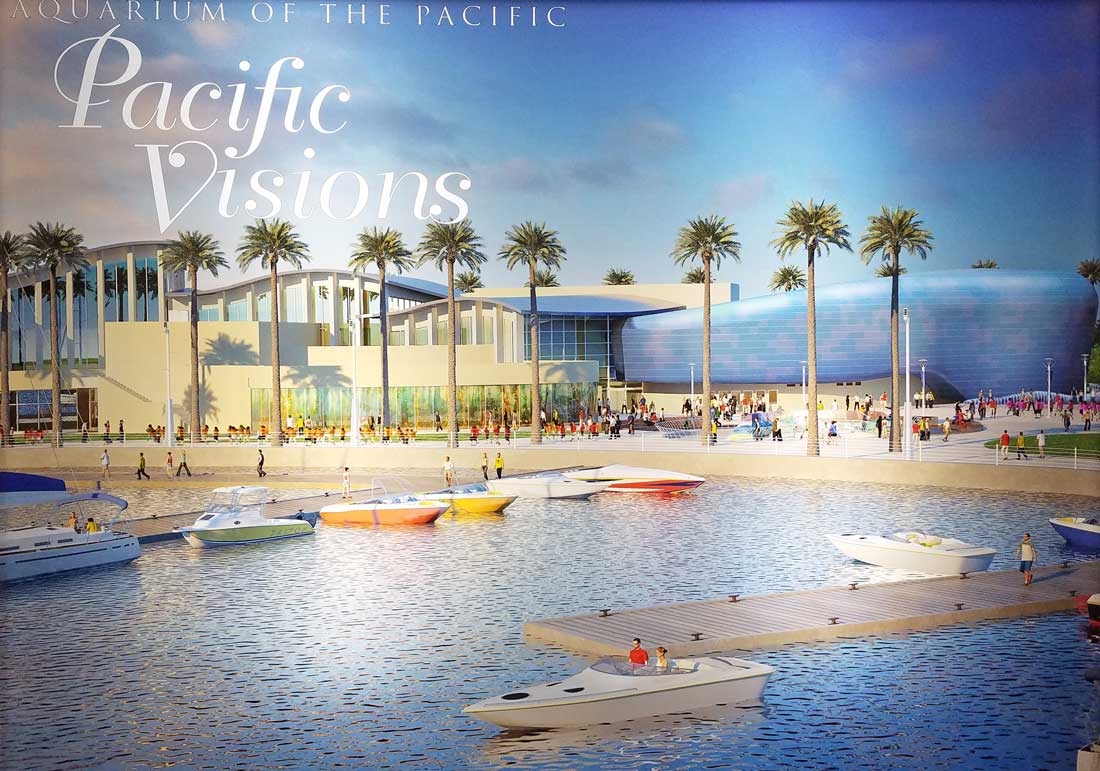 Save
Save