Olson Visual works on the Octavia E. Butler: Telling My Stories at The Huntington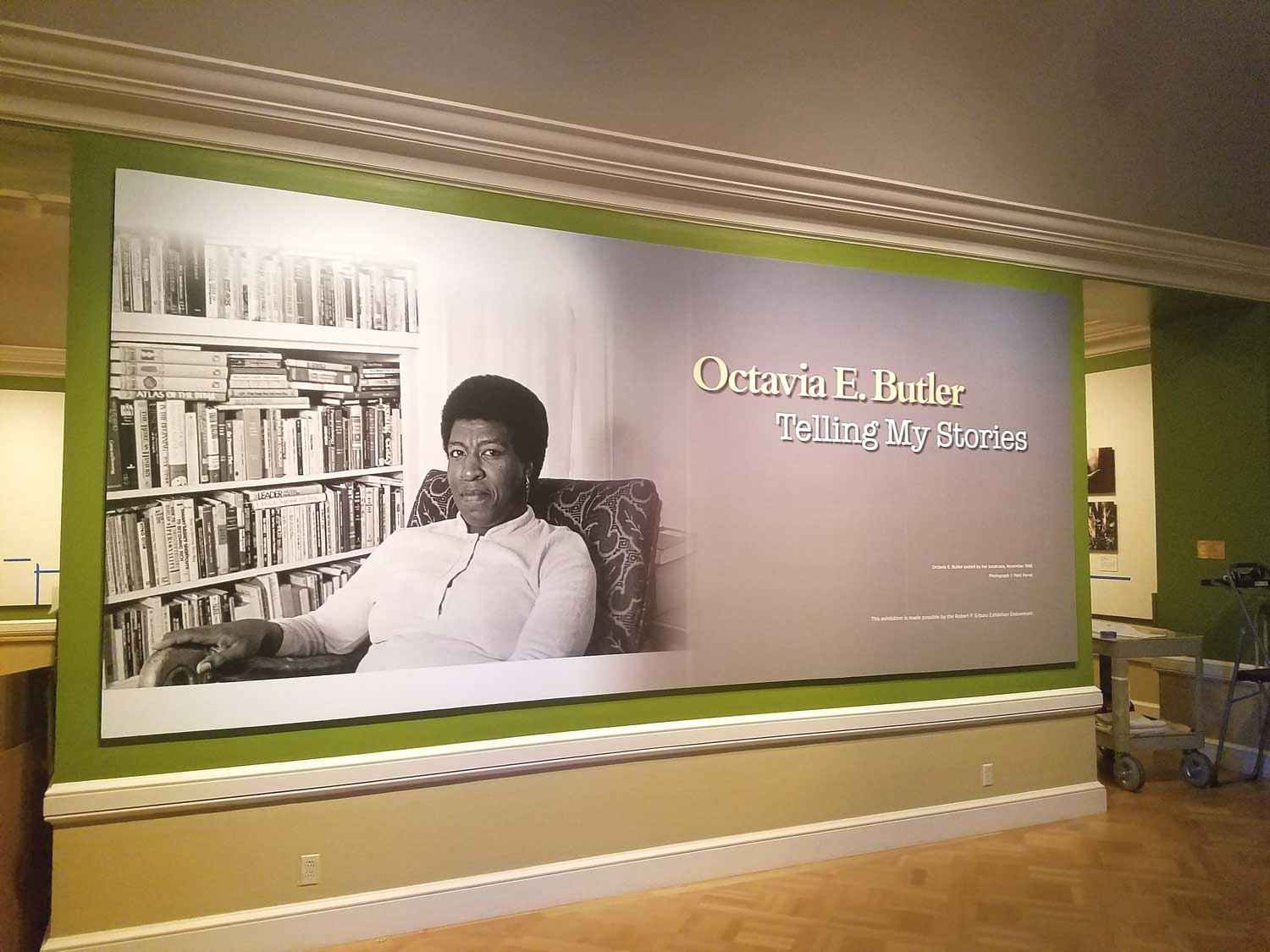 Olson Visual works on Octavia E. Butler:  Telling My Stories at The Huntington Library. This exhibition celebrates the first science fiction writer to win a MacArthur "genius" award. She was also the first African American woman to receive international recognition in this genre.
"She was a pioneer, a master storyteller who brought her voice—the voice of a woman of color—to science fiction," explained Natalie Russell, curator of the show "Tired of stories featuring white, male heroes, she developed an alternative narrative from a very personal point of view." (http://www.huntington.org/WebAssets/Templates/calendardetail.aspx?id=23146)
This exhibition is a time piece that follows the Butler's earlier years and her influences. There are about one-hundred pieces including samples from her earlier work.
Butler was born June 22, 1947 and grew up in Pasadena, California. She lost her father at a young age and was an only child. She discovered writing at an early on but her greatest influence came from Devil Girl from Mars. She thought she could write a better story then the one she saw. So, she took many creative writing courses. Harlan Ellison introduced her to the Clarion Science Fiction Workshop where her work advanced around similar minds.
It wasn't until 1975, when she sold her first novel, Patternmaster. She followed the book with two others:  Mind of My Mind and Survivor. This gave her much recognition and in 1985 she won her first Hugo award for "Speech Sounds," a short story.
Olson Visual created the amazing mural as you enter into the exhibition. Check out the image of the large graphic and don't forget to see the exhibition!
Octavia E. Butler: Telling My Stories
April 8 – August 7
at The Huntington
1151 Oxford Rd, San Marino, CA 91108
http://www.huntington.org/
Save
Save
Save
Save
Save