Olson Visual installs spectacular graphics for The Great Wall
The Great Wall is an action-packed monster film starring Matt Damon and directed by Zhang Yimou (the creative behind the 2008 staging of the opening and closing ceremonies of the Beijing Olympics). It takes place during the Song dynasty China. William, played by Damon, is captured by Chinese soldiers and later helps fight against the monsters. Most of the filming was done in Qingdao, China. Jing Tian plays the main female character who takes a liking to William. The two band together to fight off the monsters that are killing and taking over the wall.
The movie cost over 150 million and only grossed $332 worldwide. It was the most expensive US-China production to date and considered a disappointment because of mixed reviews. Although, I found the movie entertaining and action-packed.
Olson Visual created numerous graphics including: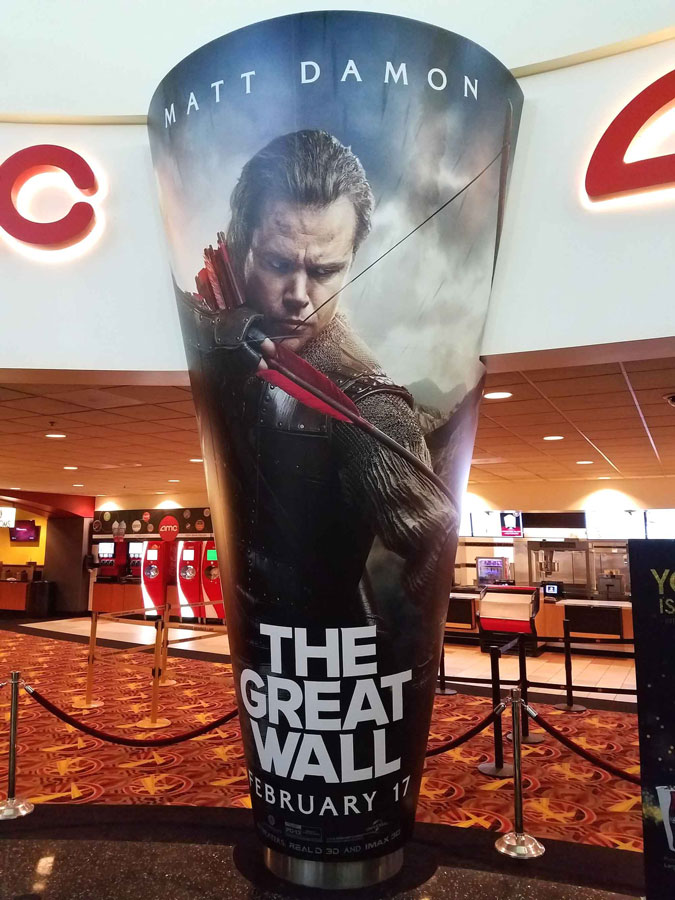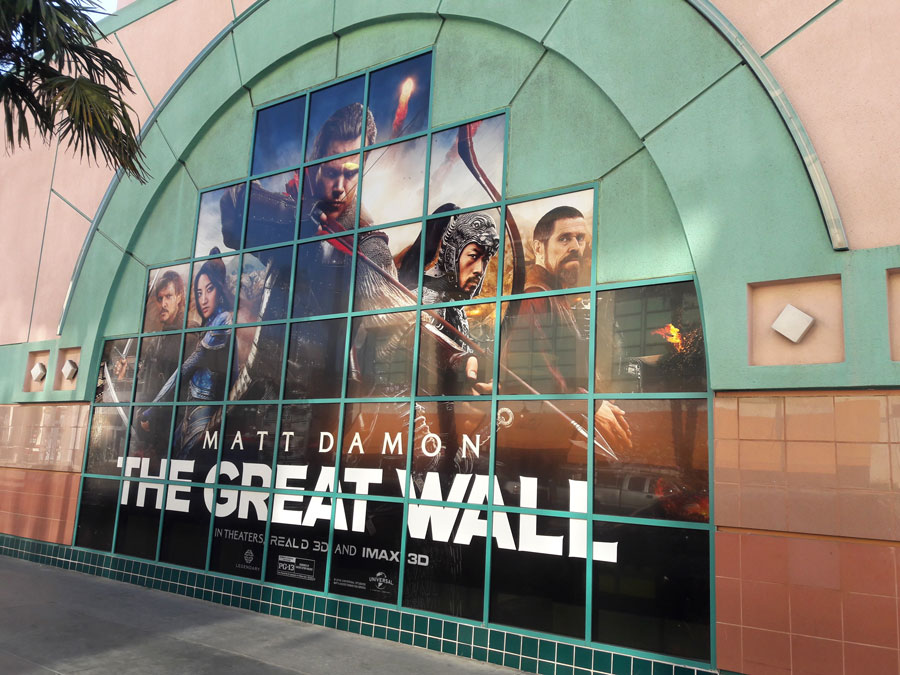 Save