Olson Visual installs mural for Kerry James Marshall's exhibit Mastry at MOCA
MOCA is exhbiting a thirty-five-year retrospective of artist Kerry James Marshall. It brought together The Metropolitan Museum of Art, MOCA, MCA Chicago, and Helen Molesworth (Chief Curator of MOCA). They were interested in celebrating the colorful figurative paintings of African Americans. There are few historical works that represent this. Marshall grew up in the civil rights in Birmingham, Alabama. He said, "You can't be born in Birmingham in 1955 and grow up in South Central [Los Angeles] near the Black Panthers headquarters and not feel like you've got some kind of social responsibility. You can't move to Watts in 1963 and not speak about it. That determined a lot of where my work was going to go…" (MOCA website)
The exhibition contains almost eighty paintings that depict a unity and humanity. The figures are strong, beautiful, and show a belonging. He made a variety of paintings including:  portraits, interiors, and landscapes.
Olson Visual created the large mural found in the entrance of the exhibition. They also completed a large banner that hung on the outside area of MOCA.
Don't miss the show!
Museum of Contemporary Art
250 S Grand Ave, Los Angeles, CA 90012

Kerry James Marshall Mastry
On view Mar 12 – July 3, 2017
https://www.moca.org/exhibition/kerry-james-marshall-mastry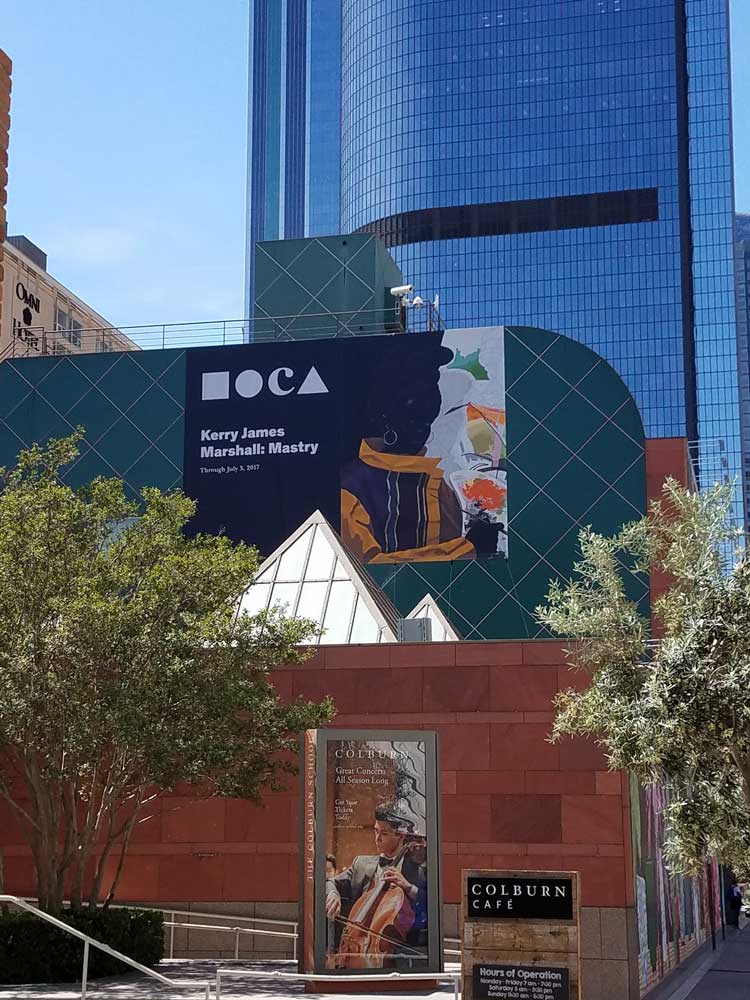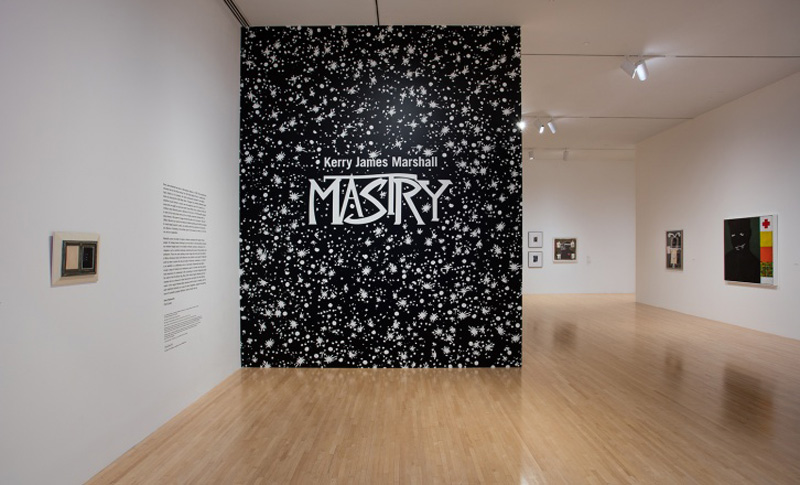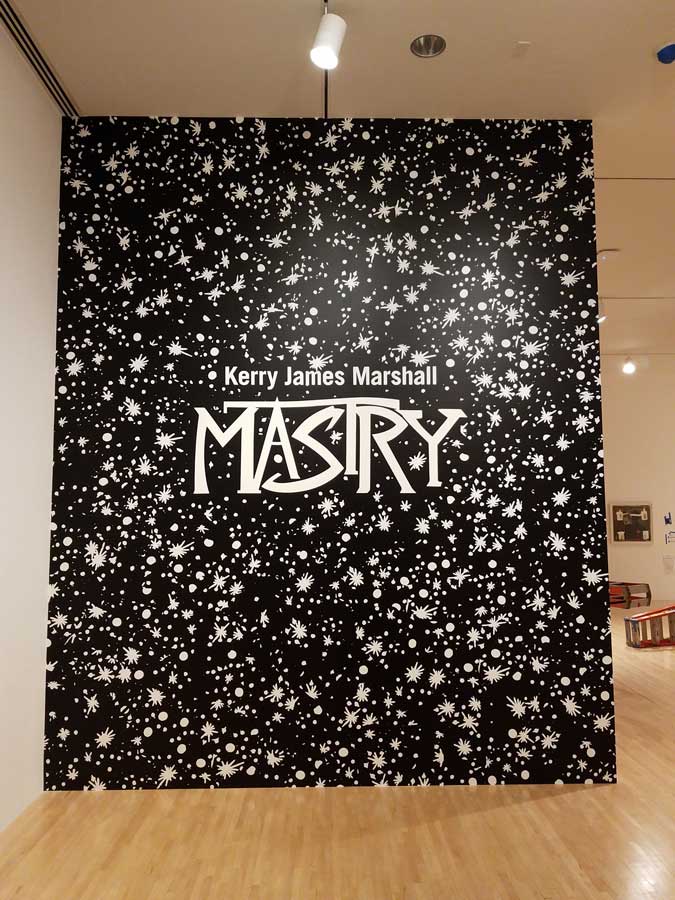 Save