Olson Visual installed window and wall graphics for the film The Mummy
The Mummy is a reboot of the franchise Mummy starring Tom Cruise and Russell Crowe. It premiered in Sydney Australia on May 22, 2017 and the United States release opened on June 9th. Unfortunately, the film had negative reviews and was considered a box office tragedy. It had such a high production cost. The Guardian had mentioned, "no amount of clunky expository dialogue can untangle this mess of bones, bandages and bald commercial cynicism". But the movie has done well internationally. Perhaps, Tom Cruise brought in a lot more overseas crowd. This helped to even out the $125 million production budget.
Olson Visual installed numerous graphics of the film. This included:  window graphics at Union Square, banner Graphics at Harkins Cerritos, and window graphics at Burbank. OV is expanding and doing projects all over the United States and internationally. Check out these installation images!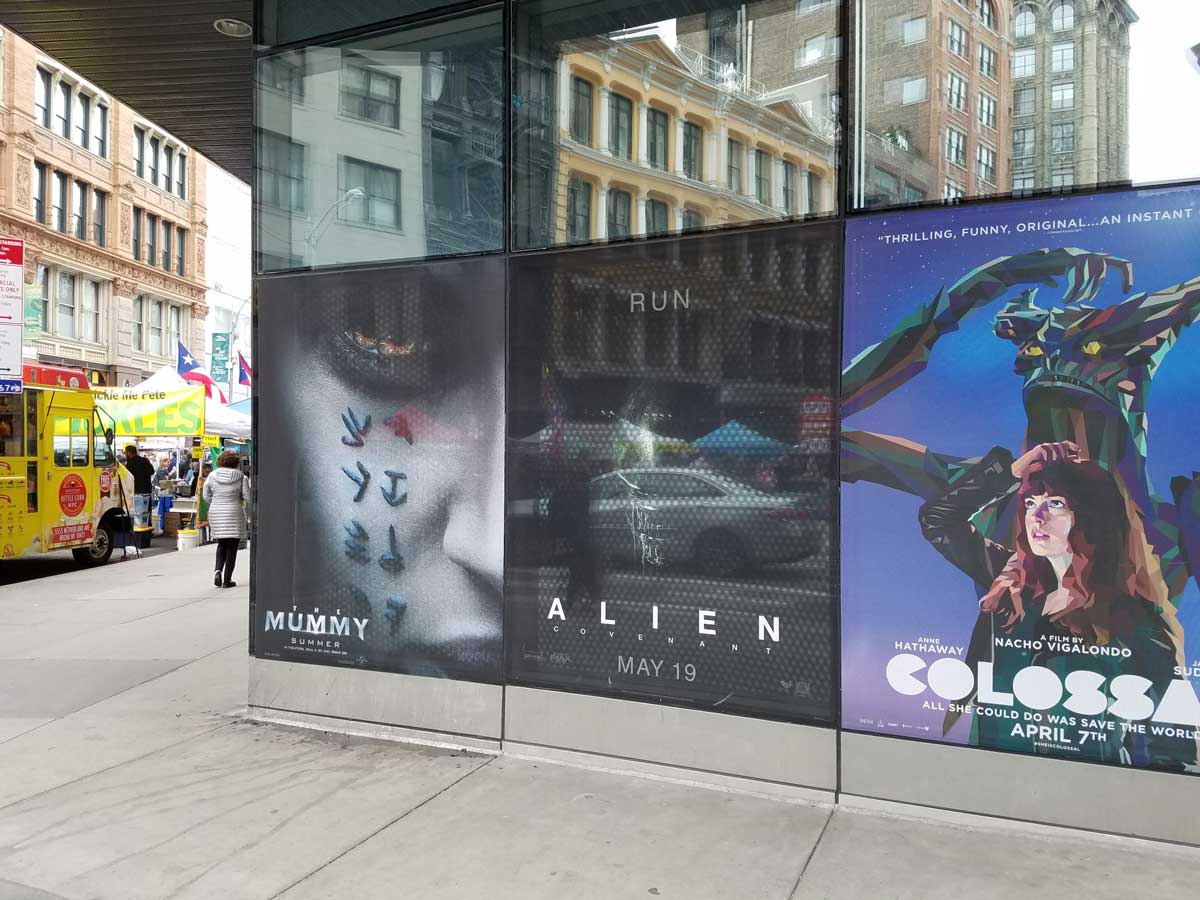 Save
Save