Olson Visual installed T3 System Graphic for Aquarium of the Pacific, Pacific Visions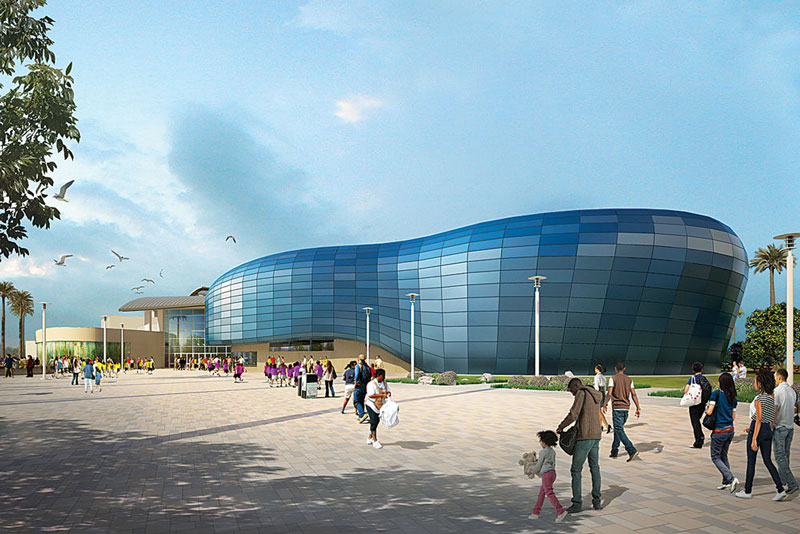 Olson Visual installed a customized T3 System graphic for Aquarium of the Pacific for the groundbreaking ceremony of Pacific Visions. On Feb. 2, 2017, celebrated the first major expansion of the facility. Spearkers included:  Teresa Phillips of American Honda Motor Co. Inc., Long Beach Mayor Robert Garcia, Aquarium Board Chairman John Molina, and Long Beach City Councilmember Jeannine Pearce.
"We are here today to begin the process of turning this space into a great vessel for education, learning, and science. As a former educator at Cal State Long Beach, I am also proud of the role the Aquarium has played in scientific research, stewardship, and education. As a resident of Long Beach I am especially proud of the role that the Aquarium has played in promoting ecology, conservation, and preservation of our seas. I look forward to being here when the Pacific Visions expansion is complete and providing our whole region with more of the wonder that the current Aquarium provides us today," said 47th District Congressman Alan Lowenthal.  http://www.aquariumofpacific.org/news/story/aquarium_holds_pacific_visions_groundbreaking_ceremony
The construction crew started ground of the new wing addition that will cost $53 million and will be completed in 2018. It will consist of an immersive theater seating 300, an art gallery, and more space for live animals. The expansion will be a total of 29,000-square-feet.
Olson Visual installed a customized T3 System graphic for the occasion.
Aquarium of the Pacific
100 Aquarium Way, Long Beach, CA 90802
Save
Save
Save
Save